For those who are unfamiliar, tell us about WIN as an organisation. What artists and organisations do you represent?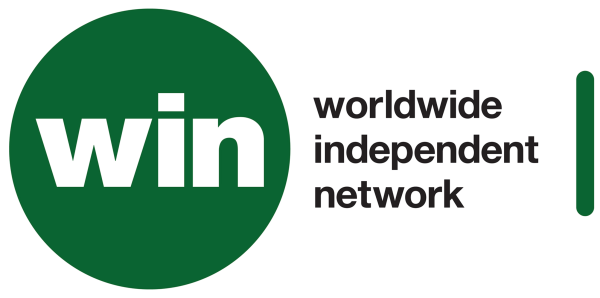 WIN is an umbrella body with independent trade associations as its members. It sounds frightfully boring but it's not! Together, we promote and protect the armies of independent companies who sign and develop artists from all over the planet, from bedroom start-ups to Adele's record company. It's a global industry and WIN is the newly created body to bring the worlds' independents together.
What does your day-to-day as CEO entail?
At the moment, we are building the company, so a lot of ground work. We have taken on some big disputes on behalf of the independents – and won those arguments. Think YouTube, Apple etc.
We are determined that the most creative music sector in the world won't be short changed on the value of what they do just because they're small. Together, we represent the largest market share in the world! We help companies problem solve, we help Trade Associations grow and serve their members well.
You were the Founder and Chairman of AIM from 1998-2016. What are some of your highlights from your time at AIM?
I am so proud of everything the team achieved at AIM on my watch. It's a great team. We created a home for the UK independents where everyone wants to be, and be seen to be – that's not easy when the independents are as different from each other as they are from the majors. We created an awards show which is the envy of the industry. We have helped countless companies stay in business through hard times, and promoted the good times.
We have made the independents an influential force to be reckoned with and that is because of AIM. Government listens to us now. The industry doesn't patronise us any more. And we championed gender diversity in a very male dominated industry and made sure our own organisation was completely gender neutral. We held the industry to account and organised a series of events to promote women. I'm very happy to say this is now an industry priority.
What issues do you feel the independent sector is currently facing and how do you think these could be changed and improved?
There is a great deal of work to do. In a globalised industry, the independents are particularly vulnerable but also well placed to overcome past structural barriers. Merlin, for example is an organisation create by the independents, for the independents. It licenses at a global level and has facilitated a major shift in the way the independents access overseas markets. for members of trade associations such as AIR, Merlin's admin fee is only 1.5% and with access to the best deals going, it is a no-brainer.
I think the indies are going to do very well in the next few years as they're the only companies who can act from the heart, not the head. With Win and Merlin, we create opportunities, and we protect companies from being short-changed at the same time.
What motivates you in your role?
I love working with the brightest and the most creative people in the world. Job satisfaction here is off the scale and I have always placed job satisfaction as the greatest goal in the work place. Ensuring the indies are valued and counted is the most rewarding part of the work as without us, they would find it extremely hard to achieve what we achieve for them on a global basis. We can act like a major but we think like independents.
Have you got any advice for people wanting to start a career in the music industry?
Just start doing what you want to do. There are lots of opportunities right now, the industry is growing again, there is a spring in its step, and there is a real need for young digital natives. We need you!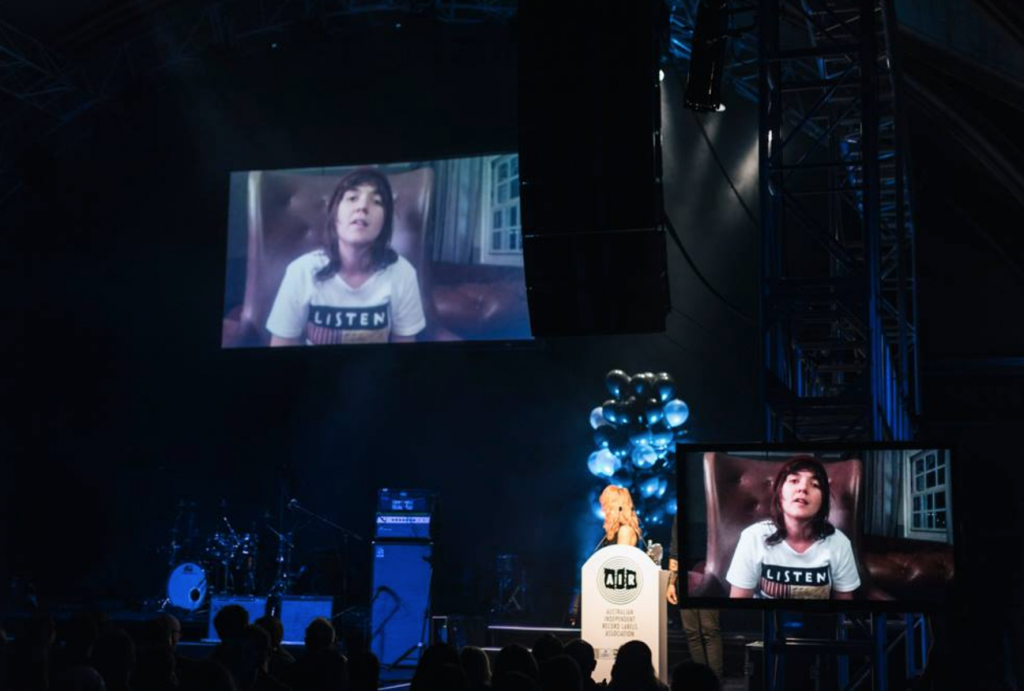 Courtney Barnett, 2015 AIR Awards
Give us your take on the Australian music scene. What Australian artists are on your radar? Any artists you're keen to catch at BIGSOUND Festival?
I'm really pleased to see how well Courtney Barnett is doing – we know her manager Nick as he used to run AIR. Other than that I'll just turn and up and see what's on – I'm very random in my musical tastes.
Have you had to overcome any challenges or adversity in your career, and if so, how did you approach them?
My career has been spent in a male dominated world. I have been the only woman on several boards for several decades. I'm determined to leave the industry in better shape than when I started. The challenges were challenging. All the usual crap about women being difficult, menopausal, pre-menstrual – you name it – if she expresses an opinion that differs from that of a man. I've had it all. But I also wouldn't have missed it for the world as I can see that I have made a difference.
Who are your role models in the music industry?
Chris Blackwell, founder of Island Records and the Godfather of the Independent sector. Martin Mills, founder of the Beggars Group and the wisest person I know.
What is your go-to Karaoke song?
I have a million, but on the cheese scale, I still love the New Radicals You Get What You Give. The perfect pop song.