What is your role at Liberation and how long have you been in the position for?

I'm the Label Administration Manager at Liberation Music.  Over the 10 years that I've been there, the job has grown with the evolution of the Label, so I'm involved in many aspects – office manager, marketing, book travel, accounts, keeper of video clips, organise launches/functions/conferences and PA to the Managing Director.
Which Australian artists are you currently working with/have you worked with?
I'm currently working with Jimmy Barnes, Diesel and Alex Lloyd in more of a Label Assistant capacity, but also work with The Temper Trap, Emma Louise, The Creases, British India, Dan Sultan, Vance Joy and Archie Roach…that's just this year.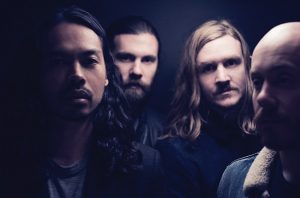 The Temper Trap
Describe a normal day in the life of Anita Lascaridis.
I'm a night owl so I try to sleep in as much as possible! Get to work around 9.30 and work through emails while I eat some breakfast. There is no main routine to my day but it consists of meetings, talking to artists, discussing artist promo with Mushroom Promotions, marketing plans and a large variety of admin work which regularly involves solving problems or last minute deadlines.
I try to go the gym a couple of nights a week which helps me shake off all the work stuff in my head, but I usually go home and talk about my day with my partner (who also works in music) or go to a gig.
How did you get your start in the music industry – what is your story of how you got to where you are today?
I was travelling around Europe in '96 and had a working holiday in London doing some temping. While travelling I realised I wanted to work in music, so I set my sights on that goal when I returned to Melbourne. I got a job at Sanity and after 3 months I heard there was a Branch Co-ordinator position going at Sony Music, so I applied. I didn't get the job but they needed a receptionist at the time so they offered me that instead and I took it. A year later the Branch Co-ordinator at the time got a promotion – so I moved into that job anyway!
I was at Sony for 7 years when they merged with BMG and I was made redundant. I felt like a bit of a break from the music industry so I went to a different field and worked for an accessory importer (also had a brief stint at The Corner box office). After a year I missed working in music and I came to realise I had developed a hell of a lot of experience. I heard about an opening for my current position at Liberation Music, and I'm still here.
What issues do you feel the Australian music industry is currently facing and how do you think these could be changed and improved?
It's disappointing to see how much music has been devalued over the years. 15-20 years ago you were happy to pay $30.00 for an album. People don't understand how much goes into making a record and how much is involved. Musicians work very hard. I passionately implore people to pay for music in one way or another, it's part of their everyday lives. You don't come across many humans who don't like music. They wouldn't think twice about spending $4-$5 on a coffee or a bottle of water which has way less value.
Would love major radio stations to play more Australian music and support/champion local musicians.
Have you got any advice for people wanting to start a career in the music industry?
Volunteer, intern, be proactive, show initiative – and you will get noticed. Don't expect it to be glamorous, it's a lot of work and long hours. Be open to different genres of music and appreciate them for their own value.
Do you feel that higher education is necessary to establish a career within the Australian music industry?
Yes and no. I know plenty of people who don't have higher education in the music industry but it would never hurt to have a suitable degree.
What was the first album you ever purchased?
Michael Jackson – Thriller. On vinyl. I still have it and the tattered lyric sheet I poured over hour after hour.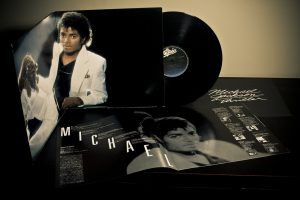 Who are your role models in the industry whether they be international/Australia?
I don't really have a role model but there are many I look up to. I have worked with/for a lot wonderful and inspiring people in the industry. I greatly admire the behind the scenes people quietly sweating it out in the engine room, keeping things running well.
What does the second half of 2016 hold for yourself and Liberation? Any exciting things that you can tell us about?
We have some exciting new acts joining our roster but I can't reveal them yet! So much great Australian music at the moment, it's great to nurture and help their music be heard.
Top 3 artist you're currently listening to?
Top 3 is hard, I have so many!
Ainslie Wills
Gordi
City Calm Down
And I can't stop listening to the Case/Lang/Veirs album. Also just saw Santigold so she is on repeat too… ok I'll stop now.
What's your go-to karaoke song?
Wham – Wake Me Up Before You Go Go with a few margaritas under my belt.