Please tell us your story! How did you get to where you are today?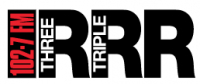 I moved from Brisbane in 2006 to finish my design degree and spent a good 4 years completely overwhelmed by the music, mood and experience of Melbourne. In 2010 connecting as a volunteer with 3RRR completely changed my life and I unwittingly discovered a wonderful group of people passionate about all of the interesting cross-sections of underrepresented music, thought, arts and culture that I was.
I was lucky enough to get a full time job there in 2012, originally as Volunteers and Online Content Coordinator. I was playing in bands, DJing and still collecting music like mad, but had never really thought about presenting radio when (former 3RRR Program Manager) Mick James pretty much made me do some program fills. I was terrified and from that point, pretty much hooked.
In 2014 I started my show Neon Sunset a broad spectrum music show that traverses everything from lost classics to new releases, long form specials and interviews etc. I love digging though music and finding gems, I feel that so much is lost and under-appreciated in the music world and my show is an opportunity to share this stuff with audiences. I particularly love interviewing and conversations, so last year I quit my role in the office at 3RRR so I could build my podcast series. All Ears looks at music in everyday life, how we make and manifest it, where we use it and why. I'm excited to be launching it later this year with the support of Broadwave!
Tell us about your role, what does your day-to-day entail?
Every day is kind of different for me. Some days I'm out in the field, interviewing and recording for episodes. Others I am solidly at my desk script writing and (most of the time) editing (LOTS of editing), and designing sound for my episodes. Before I do any of this, I have random ideas, or meet compelling people doing fascinating things and write them down, sometimes they stick and an episode idea is born, other times they need more time to cook.
For those who are unfamiliar, tell us a bit about All Ears.
On my podcast All Ears, I interview everyone from surgeons to senior citizen Chinese community choirs! The show shares stories of outsiders to the mainstream music world, people representing a range of cultures, physical abilities, economic backgrounds, sexual orientations and ages.
On Neon Sunset, I interview bands. A recent highlight was spending an hour interviewing Joan Jett, I could not believe how humble, kind and genuine she was. My inner teenage fangirl was absolutely freaking out!
How did you get your start in the music industry? Did you choose to work in music or did it choose you?
It definitely chose me! The Triple R community pulled me in and helped me find my calling.
Do you feel that higher education is a necessary step to enter the music industry?
That's a tough question, because it depends on what you want to do. I'm a big believer in being broadly educated and staying intellectually hungry. I think it can only open doors for you. I think the most important thing however is to trust and really invest in developing your intuition.
Have you had to overcome any challenges or adversity in your career, and if so, how did you approach them?
Absolutely! Whenever I've been trying to get somewhere in my career and it hasn't worked, for example a change of job or something like that. Sometimes you think you're ready for something but it's not your time. The path is absolutely not linear.
An idea not working out is not a failure, it's all a process of learning and understanding the bigger picture of you. I hated being a graphic designer, but my experience in that industry got me the job at 3RRR, which lead me to broadcasting! Who could have imagined that? You have to trust your gut, if you're drawn to something there is a good reason for it.
Who are your role models in the industry be they international or Australian?
Avery Trufleman – 99% Invisible podcast.
Avery is everything I want to be in a podcast presenter. She's curious, warm and intelligent and finds fascination everywhere.
Margaret Throsby – ABC Classic FM.
Growing up, I would listen to Margaret's in depth interviews and be completely drawn in by her a presenter. She was able to make anyone fascinating because she brings you along with her as a listener in her curiosity. I wasn't even that interested in classical music, but she is that good of a presenter!
Phillipa Overgaard – 3RRR FM.
Phillipa is one of the main arteries in the heart of 3RRR. She isn't on air so those outside of the station likely don't know her name, but her energy, passion and tremendous heart not only keep that place running but make it so special. She's been an invaluable mentor, soundboard and support to so many people there for decades. Plus, her laugh is infectious and she has a rock solid bullshit detector!
Who are your top 2 artists to watch?
What does the rest of 2019 hold for you? Anything exciting you can tell us about?
The launch of my first series of All Ears! I'm so excited to bring it into the world.
Let's talk about the highs vs the lows of your career, what is your greatest achievement vs a moment you'd prefer to forget?
A high was definitely getting to DJ for Shania Twain.
A low point was recently being asked for the Australian National Anthem by a drunk lady who's friend was moving overseas the next day. She could not understand why I might not have that track on me, or be willing to play it!
Who has been your greatest champion in your career, who has helped you along the way?
Aside from my family, partner and friends (I'm very lucky), Phillipa (mentioned above) and also 3RRR Program Manager Bec Hornsby.
What do you think is the biggest threat to artists or the industry and what would you do to change it?
I'd have to say the expectation on creatives to work for free. Unfortunately our society seems to simultaneously place creatives on a pedestal, while also de-valuing the cost of the work. I don't really know how to change this, but we need to be prepared to pay our creatives!
What would your younger self like to remind your current self?
I might flip that around and say that my current self would LOVE the chance to speak to myself as a young girl and say don't be afraid to back yourself and trust your instincts!
What is your go-to Karaoke song?

Proud Mary – I try my best to sound like Tina Turner but I'm a little closer to Lisa Simpson.