Tell us about your role at Artist Voice and how long have you been in the position for?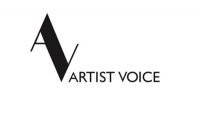 I have been working at AV for close to four years now. I started here as a junior agent, having previously worked in artist management and club promotion. My role is to discover and sign new talent to the roster and I now represent acts including Chet Faker, The Rubens, Hermitude, Husky, Saskwatch, Pearls, Meg Mac and more, looking after all aspects of their live touring in Australia, Asia and New Zealand.
Describe a normal day in the life of a booking agent.
It varies of course but day to day involves a lot of phone calls and emails, meetings with new and existing clients, working on tours and festivals in their various stages – so that could mean routing a tour, selling tours to promoters, setting up ticketing, promoting shows, pitching for festival spots, organising logistics etc. I also spend time listening to new music, and staying up to date with music news across various sites.
How did you get your start in the music industry? Did you choose to work in music or did it choose you?
A bit of both I think, as I never thought I would work in music. Finding new bands and going to gigs was always a passion but never something I thought I could have a career in. I got my start whilst studying Fine Arts at COFA, when I began an internship working for the nightclub 'Purple Sneakers' at the Abercrombie Hotel. After spending about a year working on club promotion, Boundary Sounds (who ran Purple Sneakers) started managing the band Philadelphia Grand Jury. My role developed and I ended up working on the day to day management of the band for around 2 years. The job eventually came to an end but I decided I still wanted to work in music, and coincidentally found the ad for the Artist Voice junior agent the day I finished up at Boundary Sounds. I wasn't sure about being an agent, but absolutely loved the AV roster so I decided to apply for the role – and here I am!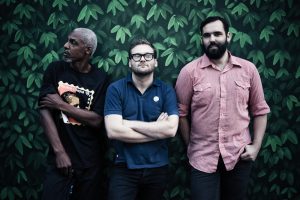 Philadelphia Grand Jury
Have you got any advice for people wanting to start a career in the industry?
Be humble, work hard and recognise your strengths. Get out to shows and events to build relationships with people already in the industry. Learn how to write a good resume and cover letter!
What tips would you give an artist trying to succeed in Australia? Is there a certain route they should take?
I don't think there is one specific route any artist can take in order to succeed – but I think the most important thing is to start out with great content. Your songs are the most important asset. Things like branding, the live show, online presence etc are all important as well but useless if you haven't taken the time to produce great music from the beginning.
What does 2015 hold for you? Any exciting things that you can tell us about?
It feels like 2015 is going to be a great year and very busy! Chet Faker is just about to commence a massive sold out Australian tour this month. I also have new releases and upcoming tours from acts like Hermitude, The Rubens, Meg Mac and Saskwatch.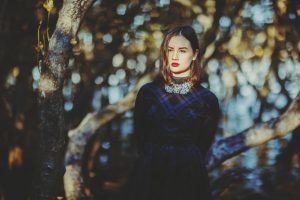 Meg Mac
Best gig of last year for you?
Tough question! I would say either D.D Dumbo & Warpaint at St Stephen's Church in Newtown, or The National at Sydney Opera House forecourt.
Who are your role models in the industry whether they be international/Australian?
International agents such as Samantha Kirby Yoh and the late Sue Mengers, and I admire the work of artists such as Sia, Julia Stone, Beyonce and PJ Harvey.
Top 3 Artists to watch in 2015?
What's your go-to Karaoke song?
Summer Rain – Belinda Carlisle or Thorn in My Side – Eurythmics
https://youtu.be/wssIZOBV9i4