Please tell us your story! How did you get to where you are today?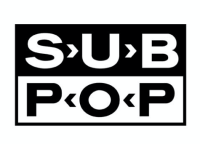 I started working in Music in 2004 after graduating from The University of Vermont. I moved out to Seattle for an internship at Sub Pop which turned into a part-time job in the radio department shortly thereafter.
While working part-time at Sub Pop, I also worked as the office manager of a local venue called Chop Suey, a local record store called Easystreet Records and as the assistant to the NW rep for ADA distribution. From 2005-December 2009 I was the Label Manager of Suicide Squeeze Records, until returning to Sub Pop in 2010.
Tell us about your role, what does your day-to-day entail?

I feel very lucky to be a part of three different departments at Sub Pop, Publicity, International Promos, and A&R which means that my daily responsibilities are always changing and redefining themselves. I very much love organizing people's schedules so getting to work in marketing and A&R is the perfect combination for me.
For those who are unfamiliar, tell us a bit about Sub Pop, what artists do you work with/have you worked with?
Sub Pop is a Seattle based record label founded in 1988 by Bruce Pavitt and Jonathan Poneman. Sub Pop achieved fame in the late 1980s for signing Seattle bands such as Nirvana, Soundgarden, and Mudhoney. Since then, we've worked with artists like Fleet Foxes, Father John Misty, Band of Horses, Iron & Wine, Shabazz Palaces, Sleater Kinney and Weyes Blood.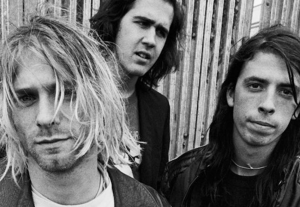 How did you get your start in the music industry? Did you choose to work in music or did it choose you?
College radio was my entry into the music industry and music definitely chose me. Though the music was always a big part of my life, prior to that, I had a dream of being an actress, and typecasting myself as the role of the snarky best friend in romantic comedies. I really just wanted to be Janeane Garofalo in "Reality Bites."
Do you feel that higher education is a necessary step to enter the music industry?
While I think that education is extremely important for self-growth I don't think that you need a degree to get hired in the music industry. I appreciate that many universities offer Music Business degrees, but if you're passionate about music and working in music, internships are a great way to figure out what you do and don't want to do in music.
Who are your role models in the industry be they international or North American?
This list is always growing but I'm inspired by women who are unapologetically themselves and not afraid to stand up for what they believe in.
What does the rest of 2019 hold for you? Anything exciting you can tell us about?
It's hard to think past tomorrow, but I'm very excited to catch up with Aussie friends who are attending BigSound and see some ripping shows.
Let's talk about the highs vs the lows of your career, what is your greatest achievement vs a moment you'd prefer to forget?
Working for amazing companies like Suicide Squeeze and Sub Pop is definitely my high. Still waiting for the low, but I got a lot of time left in my life so we'll see what happens. J/K.
Who has been the greatest champion in your career, who has helped you along the way?
I have a very long list of people who have helped me along the way, but a few standouts are Susan Busch (former head of radio at Sub Pop/Current Head of A&R for Domino) who gave me my first paid job in music and David Dickenson (owner of Suicide Squeeze Records) who trusted a 22-year-old to help run his company, stand out to me.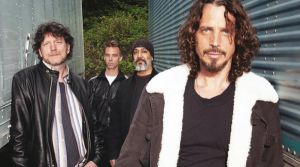 What do you think is the biggest threat to artists or the industry and what would you do to change it?
Social Media is playing a more vital role in artists careers. The ability to connect directly with fans in a "real" and "authentic" way is more important then it's ever been, but the flip side of that is everyones watching and is a critic.
What Aussie acts are you keen to catch at BIGSOUND?
Is it cheating to say, EVERYONE?
What would your younger self like to remind your current self?
What is your go-to Karaoke song?
"Enter Sandman" by Metallica or "Stay" by Lisa Loeb.