Please tell us your story! How did you get to where you are today?
Music has always been in my life. My dad is a musician, and on his side of the family they're literally all gifted with some type of musical ability. My mum was a music and culture journalist, social activist, and single parent who kept me close to her. So in much of my childhood was immersed in her work environments going with her to interviews, concerts, protests, meetings, and radio stations. 
At 13 I went to high school in the US, and had the opportunity of living amongst the music culture of Memphis, New York, and New Orleans. I came to Sydney and went Newtown Performing Arts High School for music, and I learnt to develop my voice. My mum used to write for Drum Media, and I would troll the classified looking for an r&b or rap group to join and I joined a group from Lidcome called 'Brotherhood' as their singer. I was playing gigs with them on weekends, and after school I was producing a weekly radio program after school on Radio Skid Row and Koori Radio. At Newtown High School, I met my long time friend Eb Williams, where we formed a rap group together called '2Indij' (2in1) via Urban Theatre's 'Hiphopera 95'. We wrote and performed powerful songs like 'Open up your mind', which was our way of challenging Pauline Hanson. We had Triple J airplay and played gigs together for years, until I moved overseas. 
I worked in hospitality, travel, ticketing and TV media for 10 years in London, Auckland, Sydney and regional NSW, and now and then I'd jump back into a band ('South West Syndicate', 'The Carl Stuart Band', 'Dukebox', and 'The Renegades of Munk'). I started working on the Australian Jersey Boys musical theatre production in ticketing and production accounts, that re-sparked my passion for music and events.  So I started a monthly community event called Redfern Night Market featuring live art, live music and DJ's. At the same time, I started to work at Gadigal Information Service producing the events and arts programs at Koori Radio. I then went to work at APRA AMCOS, producing professional development and diversity programs, and managing the day to day coordination of SongHubs songwriting camps, and contracted for Yabun Festival and other music programming over the years. 
Today, I work as a consultant and Managing Director/Founder of Ace Agency, managing AYA J and producing the X-Change Music initiatives.
Tell us a bit about the X-Change Program and Ace Agency, what artists do you work with/have you worked with directly? What does the program entail?
Ace Agency is a boutique events and music management agency based in Sydney, Australia. I am an Artist Manager to Angus Field, the lead singer of 'AYA J', a pop electro duo I met during the X-Change Music Initiative at Studios 301.  
I produce the X-Change Music Initiative which is a series of professional development programs working with industry to increase equity and drive change in providing a spectrum of opportunities inclusive of diverse talent, diverse genres, cultures and gender.
The X-Change Music Initiative aims to promote the visibility, representation, and participation of diverse music makers within the Australian and global economy.
We've just completed of first X-Change Music Songwriting and recording camp which was curated by Lynley White-Smith. We delivered workshops, collaborative songwriting sessions and recording to the participants, and I am currently planning a huge showcase with these brilliant diverse artists and music makers – AYA J, Adechoon, ALPHAMAMA, ANGE, BOLEYN, Dizar Lee, ETHAN, JamarzOnMarz, JËVA, Ariel Kapur (løve), Mr Rhodes, Nicole Issa, and Simran Sultana.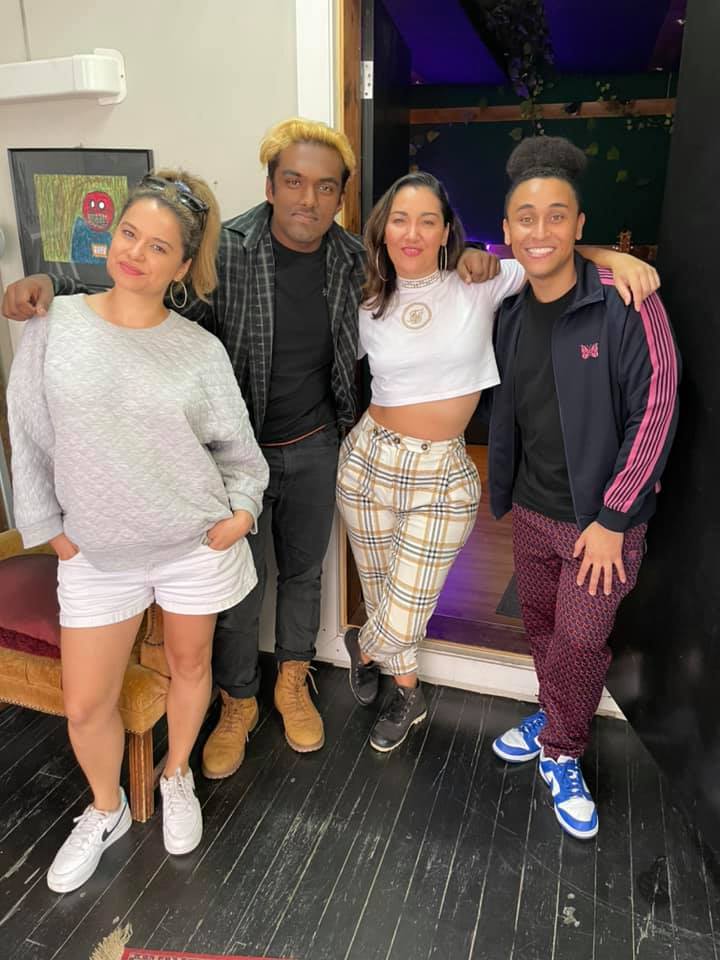 From your perspective, what is the one thing that that people could adopt to better support under-represented artists?
Increase and empower culturally diverse industry people and businesses. They are absolute key in leading and implementing better support for underrepresented artists.
Is there anyone you'd like to mention that inspires you in this space?
There are so many people who inspire me. Many I've had the privilege of working with or admire. I'm inspired by Leah Flanagan, and the work she's done with NATSIMO. The music industry can be a toxic, harmful space for people of colour, I believe that's why there is a high turnaround of BIPOC people working in corporate environments. I admire the contribution that Kirsty Rivers, and Sarah Hamilton make day to day chipping away for equity. I am blown away at the rising subculture groups carving their niche, and leading the current groundswell across Australia, and the world.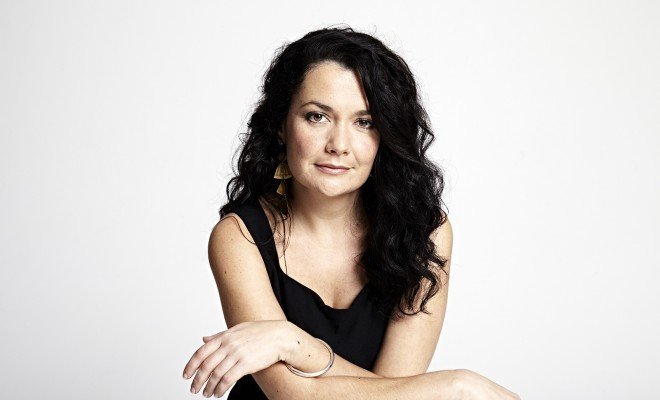 Any resources that you'd like to link to?
So many! I would love to keep growing the X-Change Music Initiatives for artists in Australia and Internationally. I welcome individuals and organisations who would love to support our X-Change Music Initiatives, by offering resources, in-kind, sponsorship, mentorships, partnerships.
What tips would you give an artist trying to succeed in Australia? Is there a certain route they should take?
Build a network of peers around you. Your music community will become your biggest cheerleaders in your career.
What do you think is currently the biggest threat to artists or the industry and what would you do to change it?
The feeling of isolation and the unknown is incredibly challenging for everyone. With many jobs affected, its integral for the Government to maintain Job Keeper and Job Seeker.
2020 has been a really challenging year for the music industry. Has there been anything positive that you've taken from the year and would like to continue with moving forward?
2020 provided me space to plan Ace Agency and launch the X-Change Music Initiatives pilot program in December 2020. From here Ace Agency has really taken shape and I believe it will continue to develop and diversify moving forward. As devastating the impact has been on the music industry, a lot of new enterprises have had the opportunity to sprout.
Do you feel that higher education is necessary to get into the music industry?
I don't think it is necessary, but it can provide the tools for a career in music. I believe higher education comes in many forms – through life experience, various interactions, and perspectives which can be just as valuable.
Have you had to overcome any challenges or adversity in your career, and if so, how did you approach them?
Yes, many. I've drawn on adversities, to inspire change and adaption in moving forward, and from that, I started Ace Agency.
Who are your role models in the industry be they international or Australian?
A few people I look up to are Leah Flanagan, Lani Richmond, Moana Jackson, Jimblah, Mark Ross, Aaradhna, Sampa the Great..
Where do you live and what is your local music scene like at the moment?
I've just moved to Coogee. There are alot of live cover bands playing throughout the week. Coogee is also home to the iconic venue Selina's. I tend to watch live music in the city, and inner west of Sydney.
If you could work alongside an Australian artist that you have yet to work with, which artist would that be and in what capacity?
Hands down, I would love to work with Archie Roach. I've watched him playing since I was a little girl and I recently read his autobiography 'Tell me Why'. I am in awe of his spirit and his storytelling. I would be honoured to work with uncle Archie Roach in any capacity or even make him a cuppa!
What is your go-to Karaoke song?
Bon Jovi's 'It's My Life', and 'Betty Davis Eyes'. I don't really like Karaoke tbh, but my late friend Guyleen would write my name down at the pub and shame me out sing with her. Ironically, I caught swine flu at Guyleens karaoke birthday party, and I have two songs in my repertoire.