Please tell us your story! How did you get to where you are today?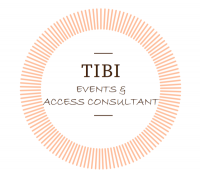 I'm Dina! I am an access consultant for Music and Arts Festivals/ Events. Over the last 4 years, I have immersed myself all things music and entertainment industry! I studied at JMC Academy, aiming to get a degree to become a qualified artist manager but soon realised there were other gaps in the music industry that I wanted to fill.
What inspired the evolution of your company, Tibi? What does your day to day entail?
From a young age, I was introduced to live music and was hooked from the beginning. However, my experiences going to music festivals and gigs proved to be more difficult due to the fact that I am restricted to a wheelchair. At 3 months of age I was diagnosed with a condition called Muscular Dystrophy which means I lack certain proteins that allow my muscles to develop properly. I soon learnt that for someone in a wheelchair, a mosh pit is not safe. The alternate option was to sit at the back on a platform or sit at the back of a room where I could not see at all. For lots of festivals and venues, access was not a priority. 9 times out of 10 this was due to management being uneducated when it comes to access which is exactly why I've started my own access consulting business, Tibi.
I work with access consultants, festival/venue staff and ticket buyers to ensure clients receive the safest and best possible experience possible!
Each day is always different for me! I spend most mornings responding/reaching out to festivals and venues – telling them all about what it is I do and how TIBI can help make their spaces more accessible! Every other day, I am working from home as a marketing manager for Cafe Myrrh or am interning with the Starlight Children's Foundation!
What measures are taken to ensure festivals/ events are fully accessible for those with disabilities?
There is a long checklist that I go through to ensure a festival/venue is accessible. I ensure that there are safe and appropriate entrances, lifts, ramps and corridor widths, accessible bathrooms are available, functioning and clear of clutter. It is super important to do research where there is easily accessible public transport and wheelchair parking. I also ensure venues are aware of laws surrounding service animals and services such as the use of Companion Cards.
When it comes to viewing, it's all about accessing those viewing platforms and the placement of it!
How do you feel the Australian Music industry needs to grow, particularly in it's inclusiveness of people with disabilities, both in the workforce and at festivals/events?
This industry still has a little way to go when it comes to inclusivity of access. It is simply not a high priority. I spoke and have interviewed a number of people who are in wheelchairs, love live music but are too afraid to go out because of the barriers of accessibility. Some venue owners and festival staff are simply uneducated when it comes to these issues which is why I am here. They are missing out on a whole group of people!
Have you had to overcome any challenges or adversity in your career, and if so, how did you approach them?
Absolutely! Both challenges large and small. I seek advice and console in those who are closest to me. A bowl of ice-cream always helps too!
How do we encourage discourse? And what can we do to support in positive change? Are there any other organisations that contribute to this cause?
Don't be afraid to ask questions and give a helping hand. It is so refreshing when people in a crowd are willing to help! If you see someone struggling to see or get to where they need to be, give them a hand!
Any advice for people wanting to work in your field?
This role is one where you NEED to be persistent! People have knocked me back time and time again because accessibility is not on the high priorities list! It's one that requires creativity as well! A job like this has its challenging moments but it is rewarding.
What is the best piece of life advice you've ever received?
It's super simple. Don't be a dickhead. Be a good person and help others where you can.
How do you unwind when you're stressed?
Call a friend. Go out and enjoy company of others.
Who are your role models in the industry?
I am not inspired by a particular group of people or just one person. The people who go out and use their platform to make even the slightest difference in this world are the people who inspire me. It's the people who go out of their way to listen to others and who are inclusive who are inspirational in my eyes.
Who are your top 3 'artists to watch?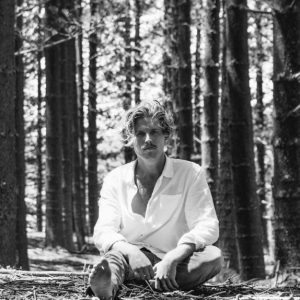 photo by Zack Sanders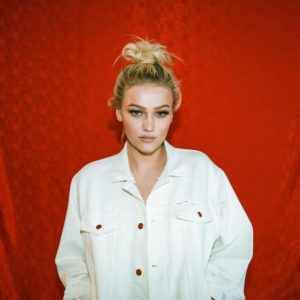 photo by @davidcamarena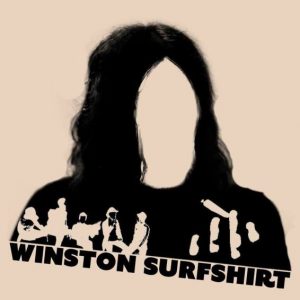 What is your go-to Karaoke song?