What is your role at Sounds Australia and how long have you been in the position for?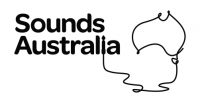 I'm an Associate Producer and have been with Sounds Australia since the end of 2010.
For those who are unfamiliar, tell us a bit about Sounds Australia. What artists do you work with/have you worked with?
Sounds Australia is charged with supporting and promoting Australian music globally, with an aim to provide the best possible environment for Australian artists at international events. We produce showcasing and networking events that offer additional exposure for Australian artists to some of the world's most influential bookers, buyers, agents, publishers and promoters.
Since our inception we have had a presence in 44 cities across 16 countries including SXSW, The Great Escape, CMJ, Music Matters and Reeperbahn Festival to name a few.
We've worked with over 500 artists to date across many different genres including The Temper Trap, Kate Miller Heidke, Karnivool, Sheppard and Flume. We have a Sounds Australia app loaded with all the artists we have worked with since 2013, and the event/territory they showcased in; its our one-stop-shop for anyone hoping to get a good insight into the Australian talent that has showcased abroad.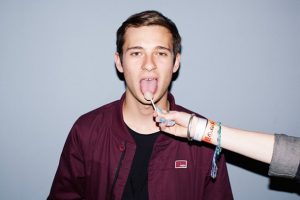 Describe a normal day in the life of the Associate producer at Sounds Australia.
I'm not sure there is a 'normal' day. Sounds Australia is a team of three, so when we are heading into a market with over 60 artists for example, it's really about offering support to Millie (Millgate) and Glenn (Dickie) in dealing with our local artist managers, as well as liaising with international venues and festival programmers. Making sure our relevant industry contacts are current for that territory and overseeing all our promotional materials.
On the ground it's all hands on deck. The days are long and can see me doing anything from stage-managing whilst simultaneously uploading photos to social media, to sitting on panels, to facilitating introductions between top tier industry and artist managers at one of our events or laying out marketing collateral for America's key College Radio programmers.
Most recently I was working on facilitating meetings at BIGSOUND between the international delegates and showcasing artist representatives. There were about 500 one-on-one meetings this year, so there is quite a lot of detailed planning that goes in to it; its an incredibly mammoth task and ultimately one of the most rewarding parts of my job.
How did you get your start in the music industry? Did you chose to work in music or did it choose you?
It chose me. I have a background in theatre. Much like music, it was a tough industry to get good work in, so when I was introduced to Susan Heymann from Chugg Entertainment and she told me they were looking for an assistant for Michael Chugg and Matthew Lazarus-Hall. I just went for it. I literally had no idea who Michael Chugg was and what a music promoter did.
In my interview they asked me how I felt about "swearing" and "big personalities". I said I could handle both. Got the job. Never looked back. I learnt so much in my time at Chugg Entertainment, made life long friends and it ultimately led me to where I am today.
What advice do you have for those wanting to start a career in the industry?
It's probably a bit rich considering how I got my start, but from what I have seen, I think it's about staying open to opportunities, asking lots of questions and persevering. The person who is taking your calls one day, can be running the company the next so its worth treating everyone with respect and putting in the hard yards.
Having seen a rise in success for exported Aussie artists of late, Courtney Barnett, Vance Joy, Chet Faker and alike. In your opinion, when would you recommend an artist factor in overseas touring? What advice would you give those artists trying to break the overseas market?
Start at home! We have world-class events here in Australia that are recognised around the globe. Showcasing conferences such as BIGSOUND, AWME, Face The Music, WAMi, iNTune, EMC offer artists an opportunity to showcase to international industry without having to drop $20K, and fly for over twenty hours. It's a wonderful stepping-stone to the international market events and I think there is a lot to be gained from getting the experience here first.
Knowing what you want to get out of an international stint is vital along with a detailed strategy about how to go about making those professional objectives a reality. There is no such thing as being too prepared for something like cracking the overseas market, it doesn't happen overnight, so a commitment to returning should also be factored in.
What issues/potential issues do you think the current Australian music industry face?
In terms of exporting, at the moment, I'd say the reshuffling of funding models, and our falling dollar. Both of these issues are going to make international touring extra challenging for a lot of artists.
You've just welcomed baby #2 into the world. How do you manage to juggle your family and career? Any tips for those wanting to do the same, or wanting to start a family whilst continuing with their career simultaneously?
First and foremost, I think every working mothers experience is going to be completely unique and will depend both on the work that they do, and the needs of their kids.
Undoubtedly I have been very lucky. I have wonderful support networks, both personally and professionally who consistently encourage me to be the best mother I can be, and the best music professional I can be. Surrounding yourself with people that can offer understanding and patience can make all the difference in the world.
From the very beginning I have tried to find that balance of having my children fit in with my world, whilst still giving them the love and attention they need and deserve. It is a juggling act; some days I feel like I nail it, others not so much, either way I try to not be too hard on myself and know that every day is going to throw me new challenges and all I can do is try my best to meet them.
I have a husband who works in music too and fully appreciates the role of Sounds Australia in our industry's landscape. He is incredibly supportive of the work I do, especially when there is a need for travel, and since this might be the only chance I ever get to thank him publicly, I should say, Dan Zilber is absolutely the best partner I could have hoped for as a working mum and our kids are lucky to have him as their Dad. He's beyond brilliant.
Have you had to overcome any challenges/adversity in your role, and if so, how did you deal with it?
This role really is a dream job. I have been guided by Millie Millgate since day one, so aside from things like jetlag, and not being 100% certain my son isn't eating Milo for dinner while I'm at SXSW, its been incredible. I have had a boss and mentor who has to be one of the most respected individuals working in the music sector today. The biggest challenge has been keeping up (her ability to multitask and memory for minute details spanning many years, is nothing short of superhuman. I am not convinced she ever sleeps).
What was the first album you ever purchased?
Red Hot Chili Peppers – Blood Sugar Sex Magik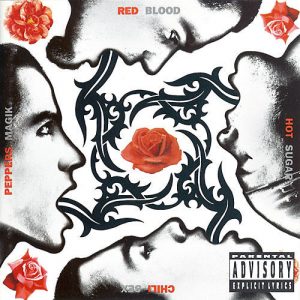 What is your go to karaoke song?
Jessie's Girl by Rick Springfield!