What is your current role/roles within the music industry?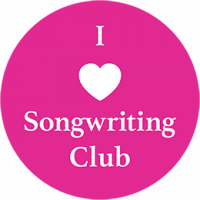 I am a singer-songwriter, speaker, creative coach and the Founder and Director of I Heart Songwriting Club, an online global songwriting club that exists to support all songwriters.
Describe a normal day in the life of Francesca de Valence
There is no regular FdV day, but if I'm having an "office day" I will get up at 6am and exercise (I like to walk, run or swim or gym), do some French study and maybe write a song and have breaky so I can start work at 9am with a coffee. I find that if I get those things done first thing in the morning, I feel like Wonder Woman cause I've done the things that contribute to my wellbeing. And I actually feel more powerful within myself!
As an extension of that, I like to smash out the tasks that I can 'get in my head' about and get them done first thing in the workday. That way the day is off to an amazing start and everything feels easier by comparison.
Prior to July this year, I was working 1-2 days for I Heart Songwriting Club but now I'm totally in this. I love that I can give this community so much of my time and energy as I believe in it wholeheartedly and what it makes possible for songwriters everywhere in the world.
The typical office day is a balance of computer work/calls/meetings either video conferencing or in person and trying to avoid eating my lunch at my computer, depending on deadlines. If it's not an office day, I'll be at a networking event, on the road, running workshops, speaking, guest lecturing or playing shows.
I have proved to myself that I'm more productive when I work less hours, so the goal is to keep working towards less work hours and more balance with other things. If I have a morning of workshops, meetings, or a conference, I can smash out my computer work for the day in just a few hours. Or if it's a full office day, I might do 10 minutes of meditation in the afternoon, go to the park, watch an educational video or listen to some newly created songs in I Heart Songwriting Club. I usually work round the clock but because I've balanced the day in other ways, and I love what I do, it feels really good.
I'm really mindful of my energy and mental and physical fatigue, as this has been a problem in the past. Even when I'm on the road, I take my exercise clothes and French study and guitar with me. These activities keep me feeling well and grounded despite all of the changeability around me. Other things that can affect my energy are food, alcohol, caffeine, negative people, and lack of time in nature. So I keep these things in check. I find I enjoy aeroplane time more than ever – being offline, allows me to be laser focused on 1 thing at a time – for example for responding to these One of One questions. This is a good reminder to close down other applications, turn my phone off and not multi-task in the office space for at least some of the day.
How did you get your start in the music industry – what is your story of how you got to where you are today?
I have always been a musician. I grew up in a musical household and took piano and violin lessons from a young age. I always knew music would always be apart of my life, though that was not without its struggles. I started gigging when I was 15yo in a wine bar on Elizabeth Street in Brisbane. Mum would drive me in on Thursday nights and sit in the back reading a book as I played piano and sung to an adult crowd. Quite surreal come to think of it. I had a very active music life, playing in the Queensland Youth Orchestra, writing songs for my high-school rock band played, and singing in choirs. I studied music at the Qld Conservatorium of Music and in my Uni holiday break would travel to a few different Asian capital cities and play piano and sing in hotel lobbies. I was a very well trained musician and subsequently good at what I did and could make great money doing this, so I got caught up in a life of gigging covers. I was singing bvs for Michael Bublé in 2008 and recall thinking this would be the best covers gig I'd ever have. So it was time to do the thing that I was always so scared to do – play my own music. So I stopped playing covers and earning at least $500 a gig to earning $0 to play my music. And I had never been so nervous in my life.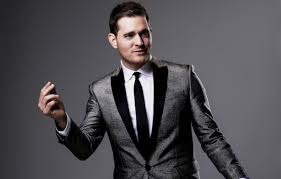 Michael Buble
Over the next 8 years I released 3 EPs and an album, with some international and national success. But I struggled so much. I taught music to substantiate my income, as it was really hard to make a living as an original independent artist (I ended up concurrently doing a Master in Music and then going onto teach at the Conservatorium of Music). And the music industry was changing so rapidly. I remember one year making $400-800 from CD sales at each gig, then the next year selling practically nothing. There was no community that I felt included in, I felt hard barriers around being a female in the music industry and I felt I had no one around me. The age of social media found me feeling shit about myself and comparing myself to everyone else and finally the pressure of not being a successful enough artist and having to create new music that would make or break my career, lead me to become incredibly stuck in perfectionist mode which resulted in serious barriers around songwriting… which further resulted in mental health issues. On the outside I looked so capable, but on the inside I was falling apart.
In my teaching, I noticed some of my students felt the same way. One particular day, I saw the utter defeat on a students' face when she couldn't play me a new song she was assigned to write for homework. She hated everything that she was writing and judged every idea as not good enough, which had completely stopped her from writing altogether. I knew this feeling all too well. In that moment, in a spark of inspiration, I said to her that I was starting a songwriting club and that this week we had to each write a song in 1 hour, be really childlike in the process and just text the song to each other. We also decided to include a few friends in the process. Within a few weeks, this songwriting club moved to email and we had 10 songwriters from around the world – as friends of friends joined. Each week, I would send out a brief – a theme, guideline – and each song would have to be written in 1 hour and shared with each other for feedback. 10 weeks later I had 10 songs written to different themes and had only spent 10 hours writing. But I had 10 finished songs. It was most definitely the freest I had ever felt songwriting and the greatest number of songs I had written in one year, let alone 3 months. I wasn't going to stop.
After 2 years of this being a private club, I had a waiting list of people who wanted to join. One of our members from Toronto had said that the club had changed her life, as it had mine, and that I should make it available to more people. So I set about creating a framework that allowed me to do that. It took some testing and building of technology but we opened to the public in March 2017. 4 years since my student and I texted each other our songs, I Heart Songwriting Club has helped over 300 songwriters from over 12 countries and write over 6000 songs. Our members are first-time songwriters, hobby songwriters and career songwriters. They come for practice and skill/habit building and they leave with songs they can use for their artistic careers and a deep community to work with in a meaningful, practical way.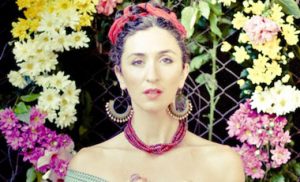 Mama Kin
An example of this, Mama Kin and Tommy Spender joined the club when we first tested the beta version of I Heart Songwriting Club. They wrote for 20 weeks in the club, and got together formed a band and recorded an album that consists mainly of 1-hour song exercises they wrote as part of IHSC. They have toured this album around Australia, US, Canada and Ireland and have won a WAM Award and are nominated for an ARIA Award for Best Blues & Roots Album. Not only that, they have a choir that is an integral part of their album and show. And many IHSC members are part of these choirs around Australia.
Sam Buckingham, a founding member of the club, is touring her new album next year, so far 7 songs on the album she wrote in the club and she is booking IHSC artists to support her on her national tour. The ways the club is connecting is still revealing itself and the possibilities are limitless.
We have just launched a mentor program for hobby songwriters wanting to breakthrough to the next level in their journey and a Youth Mentor Program for 10-17yo songwriters. And are rolling out nation-wide creative development platforms for peak music bodies.
Have you got any advice for people wanting to start a career in the music industry and particularly any advice for those who are writing songs or creating a new business?
I love talking about songwriting and creative development. I have 3 weekly habits that have helped set me free as a creative:
1. Create something every week. Set limitations around this so you don't have the whole week to perfect it. Just 1 hour, and finish it. Learn to accept imperfection, learn to feel uncomfortable cause that is where the growth happens and learn to understand that creativity is abundant if you let it be. This is the practice.
2. Let it go. What you make, let it go. Don't attach yourself to it. For me, I share my new songs immediately with my group in IHSC. When it's shared straight away, I feel more detached from the song. That's not to say I don't want to do something with it, but I mean it doesn't define me or what I can make. It's just something that I made.
3. Be apart of the creation/feedback process for others. One of the biggest gains for members of IHSC is the relationship to others and being apart of other people's songwriting journey. It helps us see other songwriters' struggles in a more objective way and helps us feel less alone in our struggles.
Through these things, I got really clear on who I am as an artist and a person. And realised that creative development was personal development. I got really skilled at writing and playing in new ways. And I got deeply connected to others.
These three things have changed my life, completely, for the better.
Bonus creative tips:
And the pain of not writing can be worse than the pain of writing.
It's hardest to get started, so don't stop once you start.
From a business point of view, one piece of advice I'd heard from reading is to invest in you, as this is the best investment. I take me everywhere I go with my business, so it stands to reason that the best version of me is best for business. I have a business coach, I invest in training, and I invest in tools and resources to help me. I also ensure I attend at least 1 networking event every week where I aim to make only meaningful 3-4 connections – for songwriting, for music industry, for tech start ups, for business, for women.
Two other tips is to always always always follow up, because the magic happens here. And I have learnt to become totally emotionless about the business side of things. Why? Because being emotional meant that I would talk myself out of doing things that I needed to do or I would hide in "computer work". So I have very specific monthly goals that are quantitative and ensure I'm working towards meeting those targets every week. I already know how to do the qualitative work, so I just let that come naturally through this work.
Do you feel that higher education is necessary to establish a career within the music industry?
Essentially, no. In saying that I have lots of formal qualifications – two A.Mus.A, two undergrad degrees and a Masters. Those qualifications, quite honestly, have not directly contributed to my work in the music industry. However, have supported me to make a living when I couldn't draw enough of a living from working in the music industry. I truly believe practice, habits, attitude, openness to growth and community are essential elements to establishing a career in music that is sustainable.
What is the best life advice you've ever received?
I have a personality that requires me to experience it before I can learn it. Even writing this, I'm giggling at myself. I can't learn something by someone telling me. So I would say the best life lesson I've learnt (from having to experience it) is to do the hard work – the one where it feels fearful and scary – that's the growth I know need to make.
What issues do you feel the Australian music industry is currently facing and how do you think these could be changed and improved?
I am so grateful for the strong narrative around women in music currently. I have never felt more empowered to stand up for what I want in the music industry and in life. So more of this, more of this for all of the minority groups too. I want everyone to feel empowered to be the best creator, artist and collaborator they can be. My dream is to see the all makers of music connected as a community and leading the way forward. And more non-makers become makers. If more people made music, there would be more support of and demand for live music.
Have you had to overcome any challenges or adversity in your career, and if so how did you approach them?
My biggest challenges were around my sense of wellbeing – and what contributed to that was my lack identity as an artist and songwriter, the lack of community around me, and my crippling inner-critic who practically ran my life for a good chunk of my twenties and early thirties. I suffered from severe anxiety and probably depression too, but the anxiety seemed to take over everything. I had developed an eating disorder too. I judged myself with every move I made.
I can, without doubt, say that I've mastered these challenges through writing songs every week, detaching myself from my work and having a community around me. Bias aside, I Heart Songwriting Club has saved my life. I have worked through so many personal challenges and have grown through that experience. Now, I just keep pushing my own boundaries to live my wildest creative dreams.
Where do you live and what is your local scene like at the moment?
I live in Brisbane. I have my own version of the local scene that is a beautiful community of songwriters. There are over 100 songwriters in Brisbane in I Heart Songwriting Club and we often support each other at our gigs and hang out together. It's a really beautiful thing.
How do you unwind from all of your responsibilities?
I'm 'on' most of the time, so my 'off' looks like exercise, meditation, spending time in nature, and escaping to Paris – so far, three times this year. I find that spending time there, I learn so much about myself, I learn that I can spend the morning working and spend the rest of the day exploring the city and I still get my work done. I come back to Australia completely reset and have more clarity about myself.
What is the most rewarding experience that you've been part of during your career (I'm sure there's a few – feel free to include more than one)?
I am so so so so grateful that I taught myself guitar 3 years ago. Over 10 years ago I bought a guitar, but was too afraid to face the work that had to be done for me to play it. It was too hard. It sounded awful. It hurt my fingers, shoulder, back. I didn't know what I was doing. After 1 year of writing songs in the club, I had an epiphany. If I could write 52 songs in one year, then I probably could teach myself guitar. Through my weekly songwriting practice, I would teach myself a chord or two and integrate that into a song. I sucked, it was hard, it hurt and I didn't know what I was doing. But I stuck at it. Every week. 3 years later I play whole shows on the guitar. I absolutely love playing the guitar. Super rewarding!
I also have kept up my songwriting practice every single week for 4.5 years without missing a week, and now I've taught myself French in one year to a confident intermediate level. I know that if I apply this regular bite-sized practice to anything at all, I will be able to master it. And so I will continue to do that because it is the most satisfying thing I do for me, and I'm really proud of my growth through this.
What has been your proudest achievements so far?
I am really proud of the work that I've done to be where I am today. No award or prize or playlist numbers could ever come close to the respect I have for the hardworking and no-bullshit relationship I have with myself.
Who are your role models in the industry whether they be international/Australia?
My role models are mostly my peers doing amazing things. I hold much respect for some members of I Heart Songwriting Club including Danielle Caruana (Mama Kin), Lucy Peach and Emma Dean who are all leading social change through their art/community. Their presence in my world gets me excited to keep doing what I do.
What does the rest of 2018 hold for you? Any exciting things that you can tell us about?
I've just returned from Perth, speaking at WAMCON, guest lecturing at WAAPA, and setting up some events for IHSC including a showcase with some of our amazing local WA members and our ABC Radio monthly segment of live songwriting on air in just 20 mins! I'm heading to Canberra in mid-November to head up the start of a 3-month creative development scholarship program for MusicACT in partnership with I Heart Songwriting Club with an inspired talk and a songwriting intensive. Then I'm off to Paris for 6 weeks to play shows and dive deep into my creative development and be inspired by the city that I love the most.
Top 3 artists you're currently listening to?
Jackie Marshall – Lilith Shrugs

Mama Kin Spender – Golden Magnetic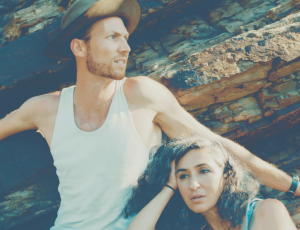 My I Heart Songwriting Club group's songs – they are so amazing.
What's your go-to karaoke song?
Easiest question to answer. "Hopelessly Devoted to You" for ultimate twang and cheese.