What is your role at Shock and how long have you been in the position for?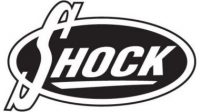 I am the National Publicity and Promotions Manager at Shock Records, based in Melbourne – I have been with Shock for almost a year now! Geez….. Feels like a lifetime, in a good way!
Tell us a bit about Shock what artists do you work with/have worked with?
Shock is an independent record label and distribution company. Our team is made up of the most well rounded and reasonable boss/human on the planet, (Label Director) Mick Tarbuk, who manages every aspect of everything at Shock. The super talented, passionate, fun fact master (Label Manager) Paige X. Cho and our (Digital Administrator extraordinaire) Simon Heelis. We also have a team of dedicated interns that make our week (and my life) so much easier.
Working for Shock is pretty damn satisfying as we work across almost every genre of music known to man. Some recent artists inc. Charles Bradley, José González, Kitty, Daisy & Lewis, Fatboy Slim along with amazing Aussie acts such as Belle Haven, Ocean Grove, Tumbleweed and Ash Grunwald.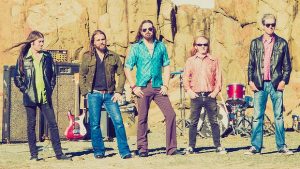 tumbleweed
Describe a normal day in the life of Georgina Thompson.
Haha, no day is normal at Shock… We release on average ten records a month, so for us it is all about planning, scheduling and prioritising our releases/workload.
Most days will go something like this – scheduling tracks for radio, working with our legendary radio plugger Nik Tropiano (Trops), announcing new albums/acquisitions, organising interviews for print, radio and online, orchestrating photo shoots, pitching video clips, organising listening parties, talking with cross-promotional partners and brainstorming ideas with the team.
How did you get your start in the music industry? Did you choose to work in music or did it choose you?
I have always loved music and everything theatrical. I have been going to gigs since I was a teenager, one of my first gigs ever was an all ages Tumbleweed, Magic Dirt and Spiderbait gig at the Wollongong Uni. It was pretty wild, well for a 16-year-old, and I knew then that one day I would end up being part of the industry in some way. I am a terrible singer and have zero musical talent so behind the scenes is where I belong.
I started my entertainment career in the publicity department at Roadshow Films, where I was for over a decade. It was a wonderful place to work with some pretty "pinch yourself" life changing moments.
When the opportunity came up at Shock, I jumped at the chance for a change. The beauty with entertainment roles is that there are many crossovers, similar contacts and procedures but different enough (especially with radio servicing) to keep the role exciting. My world has always revolved around gigs, festivals and listening to music so I would have ended up at a label/promoter one way or another but I am thankful that Shock gave me a chance, as I haven't looked back.
Have you got any advice for people wanting to start a career in the industry?
Work for free, intern, go to gigs, talk to people, read industry press and keep focused on what you want Don't get ahead of yourself, don't try to be someone you're not – people see right through this. If you want it bad enough, it will happen.
If you were to change one thing about the structure of the Australia industry, what would it be? (for example – more commercial airplay for a artists etc)
This one is easy, more government funding for our fabulous and extremely supportive community radio stations. Oh and if I get one wish, it would be to invent a time machine to transport stock from overseas direct to the shelf.
What tips would you give an artist trying to succeed in Australia? Is there a certain route they should take?
Be active on social media, recruit friends to like your pages, spend a little bit of money to promote your posts. Program Directors do look at how popular you are on social media, so if there is a bit of excitement on your socials and you have a good number of followers, this will help you stand out in the crowd when your track is taken to radio.
Stacey Piggott (Two Fish Out Of Water) has a great little book, 'Blow your Own Trumpet' which is a really good start to understanding the music business. Have a read through this and then you can decide if you want to start talking to labels. Shop around and make sure you go with a team who are on the same page as yourself, be as transparent as you can and go with a team who will take care of your baby.
What does 2015 hold for Shock? Any exciting things that you can tell us about?
Already this year has been crazy with the release of 'Kitty, Daisy & Lewis The Third' and José González's 'Vestiges & Claws', Belle Haven's 'Everything Ablaze', Awaken I Am 'Shields & Crowns' (plus about a million more). I am super excited to work with Footstomp on the next Ash Grunwald album, out Sep. We are looking at developing Shock and Halfcut (our heavy imprint) on the local front even more and securing a bunch of local acts.
Top 3 Artists to watch in 2015?
HARTS – who is performing Splendour (plus a national tour) – new EP 'Breakthrough' out June 5
Ash Grunwald – who has just announced a tour to support his brand new single River – Album is out Sep 25
Oh and I have a soft spot for DARTS – who are so super cool! Their album Below Empty & Westward Bound is out now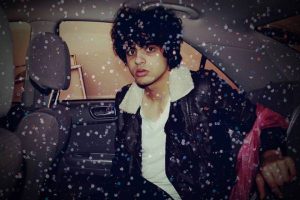 HARTS
What's your go-to Karaoke song?
Good grief – I haven't done karaoke in a while but it would be something like, Janis Joplin – Me and Bobby McGee