Jackie, you're currently the Music Supervisor at VICE, based out of Brooklyn. Tell us your story! Where did you grow up and how did you find yourself in the Big Apple?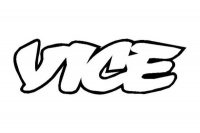 I grew up on Long Island, so I've always been in pretty close proximity to the city–about a 40-minute train ride in! My dad has worked in the city since I was little and we would take family trips in to see his office, go to Broadway shows, sightsee etc.
Eventually I started heading in for concerts on my own. I left New York for college, but knew I was meant to come back. I'm happy to have landed in Brooklyn, which is a bit more my speed than the craziness that is Manhattan.
Music Supervisor at VICE is be a pretty sought after job, how did you land the role? How did you get to where you are today?
Since high school I knew I wanted to be the person who was putting music to the shows I was watching! I'd pay attention to the credits of all my favourite shows and learned that was the role of a Music Supervisor. I knew I needed to somehow combine my love of music with TV/Film.
I started by interning throughout college in any music related field that I could, which included record labels, indie distribution, music blogging, live entertainment and finally a 3rd party music licensing company called Bank Robber Music who pitch artists from their incredible array of labels & publishing catalog to Music Supervisors for use in TV, Film, Videogames etc. I luckily get to continue to work with them now on a daily basis. My first job out of college was a production assistant, which made me familiar with the postproduction world.
I met some great liked minded people along the way who helped me land an assistant position at VICE in the music licensing department during it's infancy. From there I learned the ropes while working on Season 2 of "VICE" on HBO & being a part of VICELAND when it launched as it's own network, eventually having my own shows to work and music supervise on.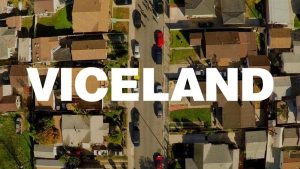 Tell us about your role, what does your day-to-day entail?
My role consists of creatively sourcing music for a variety of VICE programs, working with editors to make sure they have all the music they need to properly cut a scene, researching the copyright of songs, and clearance/licensing/papering of all music once an episode is finished.
What projects have you been working on in 2018 and can you tell us how your 2019 is looking so far?
Two of my favorite projects I've worked on in 2018 are VICELAND series Epicly Later'd and King Of The Road. Both started as digital series that VICE was lucky to produce on air seasons for.
Epicly Later'd explores the careers and lives of influential people in skateboarding, created and hosted by filmmaker Patrick O'dell. This season featured episodes on Heath Kirchart, Spike Jones, Bam Margera, Chad Muska, Jason Dill, Harmony Korine and Andrew Reynolds. What was particularly fun about this series was that we crafted each episode around the personal music tastes of each person. Some of my favorite placements include music from Strand of Oaks, Wild Ones, Skegss, Cat Power, Cass McCombs, Beastie Boys, Sonic Youth, Dinosaur Jr. and custom music by Gerrit Welmers of Future Islands.
King Of The Road is a series in partnership with Thrasher that follows professional skateboard teams around the country as they compete in challenges". This is my favorite series to work on because the episodes use wall to wall music, and I get to work with labels I love including Run For Cover, Tiny Engines and Topshelf to name a few. Some of my favorite placements from this/past seasons include Basement, Middle Kids, Pro Teens, Sidney Gish, Khruangbin, Strange Ranger, No Vaction, Wavves, Weaves, White Reaper, Beach Slang, LVL Up, Hockey Dad, Cherry Glazerr, Mild High Club, Happy Diving, Makthaverskan and Pity Sex.
I'm excited myself to see what's coming down the pipeline for 2019!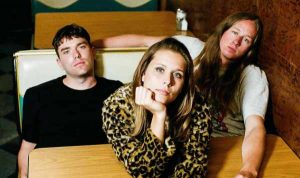 Middle Kids
What issues do you feel the North American music industry is currently facing and how do you think these could be changed and improved?
My area within the industry is just starting to catch up to new technologies. With the Senate passing the "Music Modernization Act" I hope that music licensing is changing for the better with proper compensation for writers & artists across all emerging platforms. I also see more and more artists open to varying degrees of synch opportunities, and hope that production companies put more money towards music licensing budgets in general.
Give us your take on the local NYC music scene, where do you go to see shows and who are some local artists you'd recommend we keep an eye on?
You can see a show every night if you wanted to! And most nights I do! There are a ton of great venues near where I live and work including Baby's All Right, Elsewhere, Rough Trade, Music Hall of Williamsburg, Market Hotel, Knitting Factory & a bunch of DIY spots. On top of that local bars are always having live music. Two local bands I've seen recently and loved are Active Bird Community and Parquet Courts.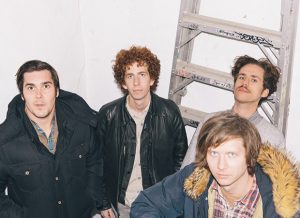 Parquet Courts
Do you feel that higher education is necessary to work in the music industry?
I think it ultimately depends on what exactly someone would like to do in the music industry. There are SO many areas and fields to look into, but most importantly I think it comes down to being passionate and willing to put in time and effort. Anyone can do anything if they go for it, regardless of a higher education background.
Any advice for people wanting to work in music supervision, or for artists who want to get their music placed?
For artists, having instrumental versions of your album is so helpful. Also, look into working with a third party music licensing/synch company that you trust! This helps get your music out to various music supervisors and production companies with varying projects that have all kinds of music needs.
What Australian artists are on your radar right now?
Camp Cope, Ceres, Skegss, Bec Stevens, The Hard Aches, The Smith Street Band, Antonia & The Lazy Susans, Tia Gostelow, Ruby Fields, Angie McMahon, Gang of Youths, Japanese Wallpaper, Middle Kids & Stella Donnelly. Have caught a few on their US tours, but want the rest to come!!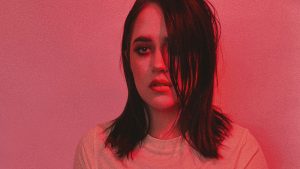 Tia Gostelow
Who are your role models in the industry?
All the women Music Sups outs there! I love all Lindsay Wolfington, Ann Kline, Alexandra Patsavas, Sue Jacobs, Stephanie Diaz-Matos, Season Kent's & more work.
What's your go-to karaoke song?