What is your role at Ministry of Sound and how long have you been in the position for?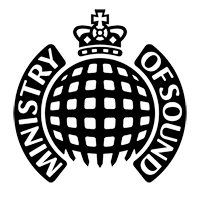 I'm Group Marketing Director at Ministry of Sound, and have headed up the marketing team for nearly 10 years.
Tell us a bit about Ministry of Sound, what artists do you work with/have you worked with?
I'm sure most people are familiar with Ministry of Sound (MoS) – it's been the premium dance music brand globally since the birth of the UK club 25 years ago. While Ministry of Sound compilations and tours are still at the heart of what we do, our Australian business has branched out with a plethora of music services which sit alongside MoS. This includes two talent agencies Soapbox and Nuff Said, four label imprints etc etc, Hussle, Downright, Astrx, a music publishing arm 120 Publishing, management company Crown Rights, as well as venue consulting, licensing & synch, social media, marketing and publicity services.
From an artist perspective we've been home to some huge successes over the years from PNAU, The Bloody Beetroots, Eric Prydz and Bob Sinclar through to recent successes with Timmy Trumpet, Cedric Gervais, Duke Dumont, Martin Garrix, Joel Fletcher, Sigala and Lost Frequencies. Having a number of sub labels gives us a broad electronic spectrum to play with. It's great to work at a micro level with more indie-flavoured locals like Kilter and Paces through to more commercially focused projects such as Timmy Trumpet and global success stories like Duke Dumont.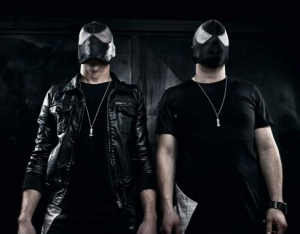 The Bloody Beetroots
Describe a normal day in the life of Karen Bell.
Every day is different – we work across a variety of content, labels and businesses so it keeps things interesting! I'll start the day wading through my inbox, addressing anything that's come through urgently overnight and then quietly melting down over the other thousand un-actioned emails. I manage most of the creative in the building so from time to time I might be out at a photo or video shoot, working with designers on compilation artwork, logos or ad creative.
A lot of time goes into team management; the marketing and promo team comprises nearly ten people so we meet regularly to keep things on track – I'll help out with campaign ideas, design direction, budgets and approvals. The release schedule is heavy, anywhere from 4-8 products per week so we are pretty vigilant on release planning.
I'll spend a fair bit of time meeting up with Jeff Drake our Head A&R and Duncan Collins our COO on forward planning for artist projects and compilations, release strategies, budget forecasting, artwork/creative, brand partnerships and sales strategy. Universal handle our sales and distribution so I'll pop up the road to see those guys fairly frequently.
Outside of sales and distro, we look after the rest in house – social media, publicity, radio plugging, digital content, website, YouTube channel management, merch, EDMs, creative direction, media planning, design… we don't have dedicated departments to handle this like some of the majors so it falls to our team to tackle.
How did you get your start in the music industry – what is your story of how you got to where you are today?
I loosely had a foot in working on the door at a few clubs around Sydney, and my partner is a DJ/producer, so we knew a lot of industry people socially. It was always a part of my life but I never planned for it to become my life.
I was working in fashion marketing but ready for a change and a friend referred me to the Marketing Manager role MoS was recruiting at the time. I was a 25-year-old club rat and pretty intimidated at the prospect, but my skill-set, marketing experience and personality were a good fit… and having a personal interest in electronic music was a huge help! I've been lucky enough to work with a great crew, Tim (McGee) our CEO has always rewarded hard work with opportunity. To get to where I am today took a lot of hard graft and a willingness to muck in no matter what type of weird and wonderful projects landed on my desk.
What issues do you feel the Australian music industry is currently facing, and also in particular the dance/house scene?
I feel that Australia lacks diversity and depth in its media landscape – a lot of artists are all vying for share of voice in a limited number of channels and getting squeezed through one pretty tight funnel. Any digital portals in our space which had cut through are being bought up by media giants trying to stay relevant, which in turn means a good chunk of editorial and advertising space is now owned by brands; a lot of our releases get priced out of existing in the places where our fans consume content.
It's left a gaping divide between big media and little music blogs with not many decent sized outlets existing in the region in between, so seeding a record, finding an early fanbase is now the sum of a lot of smaller parts. You're more likely to strike it lucky with influencer support from overseas channels than through existing domestic media.
On a more local note, the electronic scene (in Sydney) is at major risk of being completely stifled by the ridiculous lockout laws which have already strangled our night life. I hope by the time this interview goes live that we will have been able to turn some of that decision-making around but who knows. Without late night outlets for creative people to express their craft, meet like minded artists and form a fan base, there's no place for club music to place its roots. Tools like the ARIA club charts have often been a springboard for our genre to build a story that excites radio but no clubs = no gigs = no DJs = no fans. Buzz around a new record needs to start somewhere in the real world and we're quickly losing vital breeding ground for our genre.
Have you got any advice for people wanting to start a career in the music industry?
Don't be intimidated! I remember the daunting task of getting prepared for my first job interview at MoS – I had a preconceived idea about what record labels were about and the type of people who worked there. I sweated for nothing.
(Nearly) everyone is perfectly normal, fun and funny – but also incredibly hard working, savvy and driven.
Do any and every internship possible, connect with your favourite artists, get work experience, write a blog, work on the door, go to gigs, make playlists, have an opinion, and proactively approach HR departments – if you truly love music you're already doing this. My only word of caution is to not get ahead of yourself – hard work is always rewarded in good time!
Do you feel that higher education is necessary to establish a career within the Australian music industry?
There are so many avenues to carve out a career in music: lawyers, accountants, community managers, journalists, radio presenters, publicists, tour managers, artist managers, marketers can all find a home within the industry. Of course there are specialist areas where higher education is necessary, I personally feel it's beneficial for a successful management career.
But think laterally, there's no shortage of ways in to the industry. Labels tend to be hierarchical, so just get your foot in the door and work your ass off, it won't go unnoticed. There's plenty of over qualified receptionists and interns working at every label – but they will all go on to become amazing label managers, marketing directors, artist managers, sales reps – all because they put in the hard yards.
If you don't like the thought of starting from the ground up – then venture out and do your own thing. There's always room for young innovative thinking.
Have you had to overcome any challenges or adversity in your career, and if so how did you approach them?
On a personal level – no, I've always found the industry to be extremely inclusive and supportive. On a broader level my challenges have been no different to everyone else, navigating the ever-changing formats of music and an industry that's in constant flux. I came on board when iTunes was secondary to physical music and we had a solid vinyl business! In my time I've seen the birth of Facebook, YouTube, SoundCloud, Spotify and the death, then re-birth, and final demise of MySpace along with myriad of other platforms.
Our business has not just survived but thrived along the way – and that credit goes to Tim who's provided us with a highly agile business to operate under. He's always challenged industry thinking and found new ways for our business to evolve and expand. My challenge has been to try and keep up!
Who are your role models in the industry whether they be international/Australian?
He's somewhat controversial but you have to take your hat off to Lohan Presencer, CEO of Ministry of Sound (UK). He's been one of the most publicly outspoken critics of the big players shaping the future of music – streaming services including YouTube, Spotify and Apple along with the major labels –condemning them for creating what he believes are unsustainable pricing structures for music streaming. Sure his agenda serves to protect the Ministry of Sound compilation business, but I admire the straight up balls required to be so unwaveringly critical.
What does 2016 hold for yourself? Any exciting things that you can tell us about?
I'm returning to work in April from maternity leave so 2016 for me will be all about balancing work and motherhood!
Top 3 artist you're currently listening to?
Paces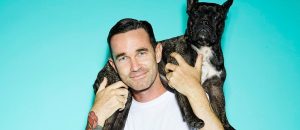 Paces
Kilter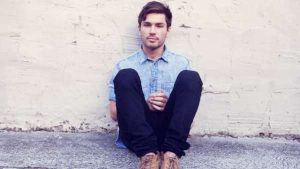 Kilter
RÜFÜS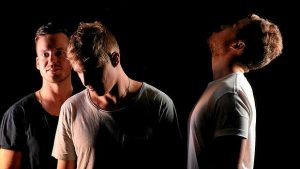 Rufus
What's your go-to karaoke song?
Meatloaf – I'd Do Anything For Love… both the female and male parts.