For those who are unfamiliar, can you please outline what Everywhere Roadie is and how it works?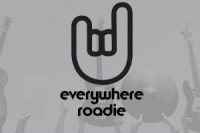 Liz – Everywhere Roadie is a peer-to-peer marketplace for musicians, with a primary aim of reducing touring costs. We started out as a platform where musicians could list and hire out their musical equipment to those in need, at a substantially lower cost than traditional hire companies.
We then started thinking about what the whole picture of touring looked like, and how we could connect touring artists with locals who may be able to offer a service. So the site quickly grew into a community where engineers, techs, photographers and the like could list themselves as well. We've also started teaming up with hostels and hotels to offer discounts and deals for members – so its a process of trying to make the whole experience much more accessible and affordable.
We are musicians ourselves, and the idea was born out of discussions we had over how many times we've broken the bank when we've been on the road and had to hire gear. We just thought, there has got to be an easier way of doing this!
How did you get your start in the music industry – what is your story of how you got to where you are today?
Liz – I started behind the counter at an Independent record store, Fish Records while studying a diploma of music business. I had an amazing woman called Sarah Longhurst as one of my tutors, who was so courageous, inspiring and generous with her knowledge. She was straight-up and honest about what to expect from a career in the music industry, and i still hold her advice close to my heart. I stayed at Fish after I finished studying and went on to manage the store for a number of years. It was for me, the perfect job and I not-so-secretly dream of being an little old crazy lady running a record store again!
After Fish i went on to work at The Music Network magazine as the Retail manager and then the Chart & Radio manager. I had the pleasure of working in an environment with some incredibly talented, brave and intelligent women in this role and I really learnt a lot about all facets of the industry just by being in a room with them.
When I moved to Melbourne in 2012 i started to develop a love for technology and web design, which led me back into studying. I've almost completed a Diploma in Website Development, which has been extraordinarily helpful in running Everywhere Roadie.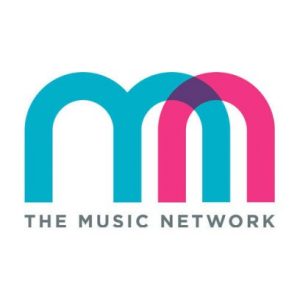 Kate – I haven't had the actual industry experience that Liz has. My background is more associated with business, project management, and technology innovation but I started out a musician. That's who I am at heart. I grew up in Brisbane. My parents bought a piano for my older sister to learn on when I was five but they found me often sitting there playing back melodies I had picked up by ear from hearing songs that had been played at Church or on Count Down. I would make up little tunes as well. So, they decided I could get lessons.
My piano teacher, Annette taught me for eight years until I discovered the guitar and songwriting when I was thirteen. From then on I have performed in bands and dealt with the industry that way. I have toured around Australia, did the Big Day Out and also performed at SXSW and CMJ in the US. Parallel to this I have worked with digital technologies for about fifteen years.
If you had met me back when I was 17 I would have told you that I would never work in business technology. My original dream was to drive around the country in a kombi van, go surfing and play in a band but my mum (who is my biggest inspiration and was a teacher) intervened and convinced me to do a Communications Degree. This lead me to studying film and cultural studies which I just loved.
After I finished my undergrad I took a year out and went surfing through the UK and France. I arrived home and there my mum was again, telling me I needed to do something more practical. Perhaps I'm giving the impression that I was lazy? When I got home from my travels I started dabbling in HTML and website design. I just taught myself. It felt natural.
In 2001 I completed a Masters of Communication Design (QUT). This is really what pushed me forward with working with digital technology. With this degree I focused my studies on eCommerce, interactive design, and web development. When I graduated eCommerce just wasn't a thing in Brisbane or really Australia. If only I had taken advantage of those opportunities back then.
I have to really credit my time working at KPMG as it was here when I started thinking about our idea. I moved to Melbourne six years ago. At KPMG I worked as a senior manager in an innovation area. This role exposed me to a range of innovative practices and technologies, especially around crowdsourcing, collaboration and sharing marketplace applications.
What advice would you give someone wanting to start their own business? Did you receive any advice when you first started that has stayed with you?
Liz – Be honest and genuine. Build your networks and friendships with people based on these principles. Support your peers. There are going to be plenty of people who want to see you fail so work hard and surround yourself with people that believe in your vision. Oh, and remember to take time to switch off – find something outdoors or away from computers and venues and smoke and just recharge.
Kate – If you're starting your own business make sure you are solving a problem or meeting a need. It can't be just your problem. It has to be a problem that many share.
Have you had to overcome any challenges or adversity in your career, and if so how did you approach them?
Kate – I think the major challenge I experienced as a musician was the pressure I felt to succeed: to be on the radio, to play at festivals, to get overseas. When I turned 30 (some time ago) I felt quite burnt out by these pressures. I had enjoyed bits of 'success' but never got signed to a major and so I lost sight of really why I was playing music. At one point I felt like a failure.
I moved to Melbourne and didn't play music for about two years. I remember my sister (another really wise woman – like my mum) saying to me around this time that I needed to define my own success. So, I did and that's when I started playing again.
Are there any skills that you've needed to develop in order to do what you're doing that you didn't realise you'd need?
Liz – Yes! I think we knew that we were both going to be wearing many, many hats when we started ER, but I don't think we realised that it was essentially going to be another full-time job. We both have skills that really complement one another, Kate has a strong business and technology background whereas I come from more of a creative angle, so we're able to juggle the various roles between us pretty well.
Kate – I feel fortunate in that when I started working full time after finishing my Masters, there was this expectation that you had to do everything. There were no niche roles like there are today. So, I started out coding, designing, writing content and project managing. This gave me a really full appreciation of what is entailed with running an online service. Secondly, I think I've been able to surround myself with lots of other creative people along the way like Liz and Marty. I think you accomplish more working in teams.
What is your favourite gig that you've ever been to and why?
Kate – I think for me it was seeing Patti Smith at Glastonbury in 1999. She was wild on stage. I loved seeing this older woman throwing herself around the stage. Her voice, her dancing, her lyrics. I was completely transfixed. I've been a massive fan ever since.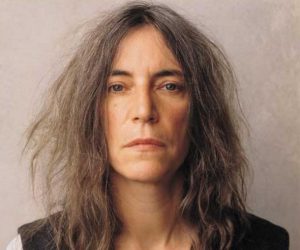 Patti Smith
What advice would you give to your 18yo self?
Liz – Don't be so shy and unsure. And don't buy the studded belt with the chains and pair it with flares. It will come back to haunt you.
Kate – When you finish that Masters degree in a few years build an eCommerce platform or just go out on your own sooner. No. If I had changed things I might not have met all the great people I have along the way who have helped me to grow musically, personally and professionally.
What tips would you give an artist trying to succeed in Australia? Is there a certain route they should take?
Liz – Educate yourself on some basic business smarts like copyright and accounting and be smart with money. Create your own story – don't compare yourself to others or measure yourself against others successes. Don't compromise what you believe in as you wont enjoy the journey. Surround yourself with people that you love working and playing with and enjoy and recognise the experiences that come your way.
Who are your role models in the industry whether they be international/Australian?
Liz – I really admire Millie Millgate from Sounds Australia. She's a phenomenal business woman who has contributed to and done so much for Australian artists and music industry. She's one of the most passionate and inspiring women I know.
Jen Cloher & Courtney Barnett – Milk records – Both as artists and entrepreneurs, and for the unique label they have created in Milk Records.
Kate – Adalita has been my mentor and role model. Not only am I a fan but I've been really fortunate to have her support my own music career. She's become a good friend of mine and I can't thank her enough for the guidance and generosity she has shown me. I've been able to talk to her about all sorts of things. She's given me guidance with songwriting, recording through to thinking about the music business generally.
Top 3 artists to watch right now?
Liz –
Not new to the scene, but Jess Corelius is one of the best songwriters in the country and the new album is something I'm super excited about.
My band played a show with these guys a couple of months ago and they just tick all the boxes – awesome songs, awesome stage presence, awesome guys.
Kite Base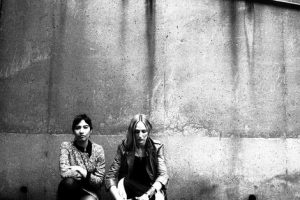 UK based duo, bit of a side project from Ayse Hassan who plays bass in Savages. Creating some really interesting and addictive dark synth-pop.
What does the rest of 2016 have in store for you?
Kate – The rest of 2016 is going to be very very busy. As Liz mentioned, we spend a lot of our nights and weekends working on Everywhere Roadie. It's a lot of fun but there's lots to do. We have a range of partnerships we are working on at the moment with other businesses to continue to help musicians get a better deal when they are on the road. Then there is the technology. We have an active product roadmap and will be building off this to continuously improve the service.
What is your go-to karaoke song?
Liz – I am an unashamedly huge Tina Turner fan, and will act out the River Deep clip at any opportunity I have.
Kate – I have a secret love for singing Laura Branigan hits at karaoke bars.