What is your role at Laneway Festival & Lunatic Entertainment and how long have you been in the position for?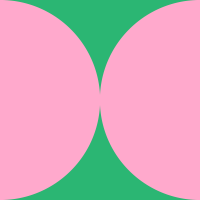 I am currently the General Manager for St. Jerome's Laneway Festival, which takes place in late January/early February each year across Australia, New Zealand and Singapore. In 2017, Laneway Festival will be moving into its 13th year (believe it or not!).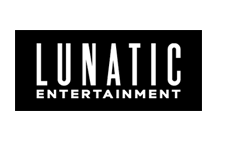 I'm also the General Manager for Lunatic Entertainment, a music management company. Our current artist roster includes The Temper Trap, Gotye, CHVRCHES, D.D Dumbo, Mansionair and DRELLER.
Co-management has worked really well for Lunatic Entertainment and for our artists and our management team at Lunatic includes Danny Rogers, Campbell McNeil and Travis Banko.
We collaborate with other music management teams with a couple of our artists; Gotye is co-managed by Danny and John Watson (Eleven: A Music Company/John Watson Management) and D.D Dumbo is co-managed by Danny and Claire Collins (Bossy Music).
I've been in my current role for over 3 years, but I have been working for Lunatic Entertainment and Laneway Festival for 9 years now.
Describe a normal day in the life of the General Manager at Laneway Festival & Lunatic Entertainment.
The older I get the more obsessed with routine I become! I am consciously trying to be an early bird over a night owl, so when things get hectic work wise (and they always do from time to time) I prefer to get into the office early to get a head start on the day. No day is ever the same but I try to tackle those pesky emails in the morning and then move onto tasks that need a bit more love and concentration.
At different points throughout the year, I could be putting together the Laneway Festival run of dates for the following year, dealing with artist offers, budgets, contracts, festival sponsorship, venues and local councils.
A lot of what I do is keeping the cogs turning in terms of wider communication for the 7 festival dates, which involves ensuring everyone receives the information they need, to do their job! It gives you a great insight into the huge level of specialised knowledge it takes to put on an event like Laneway. *Insert team cliché's here (There's no I in Team etc), but it's all completely true.
How did you get your start in the music industry? Did you choose to work in music or did it choose you?
Working in music was a very conscious decision for me. It honestly started from being a gig obsessed teenager, wanting to do anything I could to be around live music as much as humanly possible!
I'm very thankful that FreeZa and The Push exist in Victoria and I had the opportunity to join my local committee when I was 14 (even though were technically meant to be 15 and over to join!). I met some wonderful people through that group, including Joanna Cameron, one of the brilliant founders of One of One.
We had so much fun planning monthly 'Coffee House' gigs at our local hall in Mordialloc. Some talented folk came out of that area as well, The Getaway Plan got their start at those shows as well as Steph Hughes from Dick Diver. Big shouts outs to The Push for continuing to do what you do!
After that, I honestly put my hand up for every unpaid volunteer position and internship that presented itself. Including interning at Lunatic Entertainment in mid-2007 and here I am.
Do you think that higher education is necessary if you want to work in the music industry?
This is a tough question. For me personally, I felt that higher education was a very logical step after high school and I went straight into it. No doubt there are some excellent courses out there, for me it's the connections that are the most important. Whether you make those connections through traditional education or 'pave your own path' so to speak really depends on the individual.
Have you got any advice for people wanting to start a career in the industry?
Just get out there! Put yourself forward for that internship, go say hi to that familiar music industry face you follow on Twitter (be polite and courteous) and get yourself to gigs as much as you can manage.
The music industry in Australia is quite small in the scheme of things and I know a lot of people who have made that extra effort to get their face recognised – and its paid off! Once you've made those connections, work hard and smart. Nothing particularly new here, just the usual tips you've probably heard before, but they work.
What issues/potential issues do you think the current Australian industry face?
Australian artists, particular new Australian artists face a lot of issues when it comes to international touring. The cost alone is a big deterrent. Without tour support from a record label or a touring grant, that first trip can be very costly when many bands are looking to attend conferences such as SXSW and The Great Escape.
The recent funding cuts through Australia Council and other arts organisations like Sounds Australia are really concerning. Sounds Australia have been instrumental in opening doors for Aussie's all over the world and it would really hurt the entire local industry if their funding issues are not adequately resolved.
There is also a level of perceived pressure for Australian artists to tour internationally. We live in such a connected world and often artists book that first trip a little too early. Artists really need to pick their moment and tour internationally when the timing is right for them.
If you were to change one thing about the structure of the Australian industry, what would it be?
I would personally love to see more all ages/underage events. Young audiences have so much energy and passion that seems to be contagious.
We were able to extend Laneway Festival to 16+ patrons in Adelaide and Brisbane a few years back which has been really important for both the local audiences and the growth of the events. We would love to do it everywhere, but unfortunately, come up against a few hurdles due to the size of the events and different liquor licensing legislation in each state.
What tips would you give an artist trying to succeed in Australia? Is there a certain route they should take?
I would encourage artists to have a think about their short and long term goals and then look at potentially building a team to help achieve them. The route is different for every artist, there is no set formula.
Of course, the DIY way can also work for some, but not all. It depends on the artist, if it's your vibe go for it but be aware of the time/work commitments you'll have to put in if you're going it alone.
At what point in an Australian artists career would you consider adding them to the Laneway Festival bill?
We have booked artists at all ends of the spectrum, from baby bands through to artists with a rich history behind them. To be booked on Laneway Festival, the artist really needs to impress on the live stage.
Our programming team are always at shows and the first question that always pops up before we consider making an offer is 'What are they like live?'. Between the three of them (Danny Rogers, Travis Banko & Dominic O'Connor) – someone has seen the live show whether it be at home at the Brighton Up in Sydney or across the other side of the world at SXSW in Austin, or Primavera in Barcelona for example.
Who are your role models in the industry whether they be international/Australian?
I'm pretty lucky to work in the same office as Susan Heymann (General Manager of Touring, Chugg Entertainment). I've learnt a lot from Suze, she has this amazing calmness about her even though she is often juggling countless projects at once. She's incredibly generous with her time and a great listener as well.
My other role model is Melody Forghani of twntythree management/PR. She manages Vallis Alps and is the publicist for a tonne of amazing clients. Melody has the ability to know and talk to everyone in the room without being swarmy and she puts her heart and soul into everything project she works on.
I love how these two ladies have achieved so much by not only working incredibly hard but by always being professional, respectful and courteous.
Have you had to overcome any challenges/adversity throughout your career? If so, can you tell us about them and how you approached them?
The biggest challenge for me personally was the uphill learning curve I experienced for what seemed like eternity, in a very fast paced environment.
When you work in a small company that has so many facets to it, it can be hard to feel like you've fully grasped everything that is happening around you.
I approached that (ongoing) challenge with patience and asking for advice/assistance at the right times and in the right ways. Also by constantly listening and asking questions, little by little those puzzle pieces begin to fall into place. The learning doesn't stop of course!
What does 2016 hold for you? Any exciting things that you can tell us about?
The Laneway 2017 line-up just went public (yesterday!) so I think this is my cue to shamelessly plug lanewayfestival.com so you can see for yourself. We've had so many incredible line-ups over the years and I think this one really stands up as one of the strongest.
The rest of 2016 will hold lots of Laneway planning! The announce/on-sale is a big hurdle and once we've moved through that point it's really a matter of heads down to ensure the rest of the details for the event are coming into place.
Top 3 Artists to watch in 2016?
What is your go-to Karaoke song?
My favourite type of Karaoke song is the one I can sing in a ridiculously off-tune voice and hopefully get a laugh or two out of my mates.
My go-to's are Don't Stop Me Now by Queen and You Oughta Know by Alanis Morrisette.
However, one time after our staff Christmas party I did do a screamo version of What's Going On by 4 Non Blondes. I don't know if my audience (read: co-workers) enjoyed it half as much as I did.