Lynley, tell us your story! How did you get to where you are today?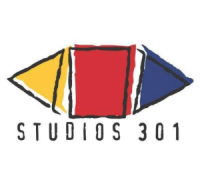 Hustle and some very serendipitous meetings with great people!
I graduated uni in Adelaide with a B.Management (marketing) & B.Arts (international studies), though I'd recently lost my sister to cancer and was pretty disillusioned about what to do next. I was working in hospitality when an absolute legend, Matt Sorby, came in to buy takeaway and it turned out he worked for Universal Music. I jumped at the chance meeting, and ended up with a sales and promo internship. It was a great gig, and I occasionally got to venture out and sit in on sales and radio pitch meetings, which is where I met Jason O'Reilly, the GM at The Muses – S.A.'s biggest independent music retailer at the time. Jason took a punt on my very green marketing skills, and I stayed there for quite a few years working in the flagship mall store doing sales, marketing and merch buying.
The record store closed in 2011, and my partner and I decided to make the move to Sydney. Before closing, we'd held a massive in-store meet-and-greet for Sia, and I met a lovely rep from Inertia, Janine Rankin, who was kind enough to introduce me to the great team in Sydney. I interned in their artist management arm, ie:Inertia, which was another really enjoyable internship experience thanks to Dan Medland & Andre Calman.
Around the same time, I started a Masters of Arts Management, and was referred on by a guest lecturer to Adam Wilkinson & Anthony Garvin over at Studios 301. A temporary position led to another more permanent role, and 5 or so years later I'm still here, working in a brilliant team as the Mastering & Tenant Manager. I also recently started working with a super talented hip hop duo, Coda Conduct, as an artist manager.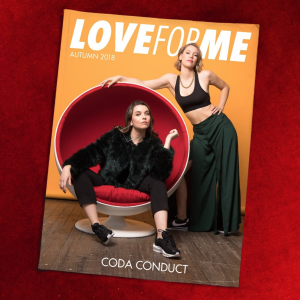 Coda Conduct
Tell us about your role, what does your day-to-day entail?
I look after a team of 5 mastering engineers, overseeing the department and their bookings – around 20-30 unique client projects a week made up of singles, EPs or albums. We're a small management team of 3, plus our Technical Director, so we share a lot of the general managerial duties and business development.
On a typical day:
I'll start the day checking emails and voicemails, and responding to anything pressing. I'll process new bookings, general scheduling and ensure all the mix files are where they need to be for the engineers to start mastering.
Around midday/early arvo I'll take meetings, and now that our new studios are up and running, I'll often have a studio tour or two lined up.
In the afternoons I'll spend more time on emails/calls, scheduling, and doing any other ad hoc admin like reports, timesheets or marketing tasks.
I can't sit still so I'll usually go for a couple of wanders through the studios to chat with the engineers &/or clients, and suss out if there's anything cool happening that I can get involved in.
In the previous facility I oversaw the tenancies for 9 long-term leased production suites that were filled with producers and bands. In the new facility we have 3 brand new production studios and 6 hot desks, so I'm on the scout at the moment to fill those.
What issues/potential issues do you think the current Australian music industry face? Specifically in the realm of recording studios, and mastering.
Typically a main talking point is the impact of decreasing costs in tools of production on large format studios. It's now easier than ever to produce, record, mix and master music in smaller studios or home setups, which on the whole, I think is a real positive for music and music creators. Studios 301 is a bit of a unicorn as we've been operating for over 90 years, and we are Australia's largest commercial recording studio.
We're extremely fortunate in that we've just moved into a brand new multi-million dollar studio complex, that was custom-built and independently funded by our very generous owner Tom Misner. As there's only a handful of large studios this side of the world, there is a niche for us in the high-end production market. Furthermore moving into a new facility has given us the opportunity to diversify our services to suit current market demands, for example, building a fully digital, 5.1 surround studio that can be used for film & TV post-production, and offering more producer and production based services.
For mastering specifically, there are mastering plugins that can be easily and inexpensively purchased, as well as the disruptor of algorithm mastering services. Given algorithms can't recreate creativity and vision, the human element is still a highly valuable commodity in music creation. In our favour, the 'art of mastering' tends to remain elusive, with the best results based on skill gained through experience paired with a pristine acoustic environment – something we pride ourselves on at 301 Mastering.
Give us your take on the local Sydney music scene, where do you go to see shows and who are some local artists you'd recommend we keep an eye on?
Sydney is somewhat notorious for shutting down it's live music venues, however there's still plenty of places to check out gigs. I like The Enmore for bigger shows, and The Landsdowne recently relaunched with a nice intimate space for bands. There's also some great regular parties that move venue to venue, like Soul of Sydney (where you'll find all of Sydney's dancers), or the One Day events which they're now putting on interstate.
Re local artists, I'd be doing a terrible job if I didn't tell everyone to check out Coda Conduct! There's a new single out, "Love For Me", which is a great place to start.
There is so much exciting talent and music coming out of Sydney! I love the new releases from Manu Crook$, Sampa The Great, Mirrah, WALLACE, The Goods, GAUCI, B Wise, Joyride, Ribongia, Field of Wolves, not to mention Sydney mainstays Urthboy and Thundamentals.
Have you had to overcome any challenges or adversity in your career, and if so, how did you approach them?
I'd say the move from Adelaide to Sydney was out of necessity given the Australian contemporary music industry is pretty east coast centric. I wouldn't have the role I do now if I'd not moved.
I think the glass ceiling is still pretty relevant, particularly from middle management to executive positions, though I do feel very supported by family, friends, colleagues and peers. There's also wonderful organisations supporting women in music like One of One of course, or the Women In Music networking events in Sydney. Movements like #Metoo and #MeNoMore are also really important in empowering women generally, and specifically those of us working in the entertainment industries.
What would you consider to be your career highlight to date?
Being a part of the management team that navigated the massive studio relocation we've just undertaken. Huge shout out to our awesome General Manager Ron Haryanto, who captained the ship! It was 6 months of pack down and decommissioning in the previous facility, more than a year of temporary studios and construction, and now the final leg of commissioning and ironing out the wrinkles. It's been epic.
Also being with Coda Conduct at the Adelaide leg of Groovin' The Moo, which felt like the perfect culmination to our first single release as a team. It was a really nice moment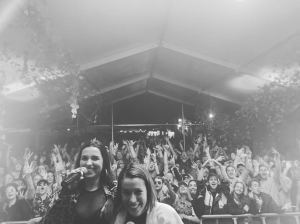 Coda Conduct @ Groovin The Moo
How do you relax when stressed or burnt out?
Dance! I've been dancing since I was a kid. There's nothing better then getting sweaty in a class or on the dancefloor to shake off stress and get free.
What is the best piece of advice you've ever received?
A variation of "sometimes not getting what you want is a wonderful stroke of luck" – The Dalai Lama via my Mum.
A variation of "sometimes not getting what you want is a wonderful stroke of luck" – The Dalai Lama via my Mum.
Keep selling your dream until the right people hear it.
Who are your role models in the industry?
In Australia I admire the careers &/or talent shaped by John Watson (Eleven Music), Jacqui Schoorl (Jaxsta), Linda Bosidis (Mushroom) and Cathy Oates (Original Matters).
Internationally, Beyonce, Jimmy Iovine and Richard Branson have carved out universally inspiring music empires.
What is the best gig you've ever seen and why?
A Tribe Called Quest in Melbourne, as it was the last road trip I went on for a gig that was a full fan mission and not work-related.
What is your go-to Karaoke song?
'Bitch Better Have My Money' or 'Loveeeeeee Song' by RiRi.