What is your role at Allphones Arena and how long have you been in the position for?

I've been at Allphones Arena since October 2011. I was hired as the venue's Marketing Coordinator and worked in this position for just under two years before being promoted to Marketing Manager in 2013.
My role covers all aspects of marketing, advertising, social media, public relations and the occasional interior design project!
Tell us about Allphones Arena, what artists have you had perform in the venue and what artists do you have lined up to perform in 2015?
2013 – 2014 saw some long standing venue ticket sales records absolutely eclipsed across a range of genres. In those two years alone we hosted Mariah Carey, One Direction, KISS, P!NK, Bruno Mars, Muse, Michael Bublé, Lady Gaga and a ton of other events.
We have a massive line-up in store for 2015 and there's plenty yet to be announced, but I'm sworn to secrecy! You'll just have to wait and see for yourself…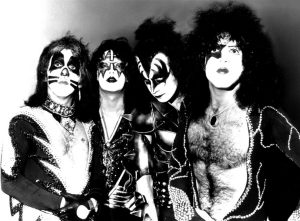 KISS
Describe a normal day in the life of the Marketing Manager at Allphones Arena.
I don't think there is such a thing as "normal" around here! That's the beauty of the music industry; it's never boring because no two days are the same. One day I could be ordering a custom bicycle for Katy Perry and the next I'm designing billboard artwork for JLO. I think the general rule for a marketer in the music industry is to expect the unexpected; you never know what's next!
How did you get your start in the music industry? Did you choose to work in music or did it choose you?
I honestly believe that the music industry chose me. Allphones Arena was one of the very first places I applied for after graduating university and I happened to be lucky enough to land a job here!
Have you got any advice for people wanting to start a career in the industry?
I think like anything you just need to give it a go. If your passion is music or venues look for internships or casual work, get your foot in the door and get noticed!
Be prepared for some really long hours and hard work; the trade off is meeting truly incredible people and having some of the best times of your life.
What is the most challenging part of your role?
I think the most challenging part of my role has been moving our business forward with a strong focus on digital. I've seen both venues and event promoters go through this transition period and witnessed the speed at which online and digital advertising has overtaken traditional methods such as pole posters, billboards and print ads.
My team has played a key role in developing the venue's online profile across web and social media and we've recently been part of a major project to update the digital signage throughout the building. There's still a long way to go, but we are keeping a close eye on emerging trends and trying to stay as relevant as possible in an ever-changing online market.
If you had the chance to book one artist dead or alive to perform at Allphones, which artist would you choose?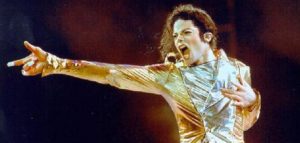 Michael Jackson
It would have to be Michael Jackson wouldn't it? We had the Cirque Du Soleil's Michael Jackson The Immortal World Tour here back in 2013 and it made me realise what a great opportunity it would have been to see him live.
Who are your role models in the industry whether they be international/Australian?
Brisbane Entertainment Centre's General Manager Patricia (Trish) McNamara is a fantastic role model for women in the music industry. She's been with the BEC for over twenty years and was recently awarded the inaugural AEG Chairman's Medallion for excellence in venue management. Trish was also the only Australian recipient of the award making it an even more significant achievement.
Certainly here in Australia there are very few women in roles like hers so I believe that Trish is an inspiration not only to me, but to all women in the music business!
What is your go-to karaoke song?
I like to reserve my sing-a-longs for long drives on my own! If you're unfortunate enough to catch me doing some car karaoke (be warned, it's cringeworthy), I'm probably singing Janet Jackson's 'All For You'.
What platforms do you use to discover new music?
I'd have to say that most of the new music I come across is either from listening to the radio or from Spotify. We stream music all day at work, so a lot of my finds come from 'similar artists' or by looking at what people I know are listening to.
Best gig of 2014?
It would be hard to look past The Rolling Stones gig at Allphones Arena late last year. True rock stars in every sense and the show was just phenomenal! Absolutely no sign of these guys letting up any time soon.
Top 3 Artists to watch in 2015?
Lolawolf, Years and Years and HAIM.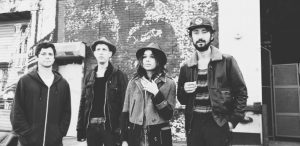 Lolawolf
#NowPlaying