What is your role at APRA AMCOS and how long have you been in the position for?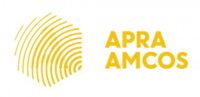 I currently hold the position, Director of Member Relations and have been in this role for the past four years. I have actually been in the membership team at APRA AMCOS for over 21 years. My role allows me to work closely with our songwriter members to help them access new opportunities, and I ensure writers have all the support they need from us to achieve their goals, particularly in international markets.
I also run our SongHubs program, which brings leading Australian and international writers and producers together, manage our Ambassador program and executive produce our three awards events – the APRA Music Awards, the Art Music Awards and the Screen Music Awards.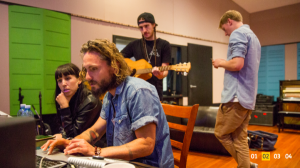 John Butler & Katy Steele (SongHubs Perth, Oct 2015)
For the uninitiated can you please explain the role of APRA AMCOS?
In the simplest of terms, we are a not for profit organisation with global affiliates, and we pay our members for the public performance of their works.
So for example, when a song is played on the radio, APRA AMCOS collects a licence fee from the station and pays the songwriter or composer of that work a royalty for the use of their music on-air. Through our reciprocal agreements with international performing rights organisations (PROs), we are also able to pay our members for the global use of their musical works.
This is actually a right that is often overlooked and misunderstood by both music users and creators, but it's extremely important.
If you create or invent a thing of beauty and someone wants to use it to enhance their own business and receive economic benefit, we make sure that this is done in a fair, efficient and collaborative manner. We represent over 87,000 composers, songwriters and music publishers and have 126,000 customers who all derive value from the music market.
For our members, the royalties they are paid for the public performance of their work is significant – we distributed over $262 million in the last financial year.
APRA AMCOS also invests in the future of music by running programs and awards that connect, educate, recognise and acknowledge our members' achievements.
Describe a normal day in the life of Milly Petriella
I try and start my day with an hour long walk on the Pyrmont foreshore at 6am followed by a green juice to help me stay sharp and healthy. I arrive in the office around 8am each day and begin by finalising my daily to-do list which is aligned with critical path dates for the many projects we manage and administer on behalf of our members.
One morning each week I kick off the day with a conference call with our three international member relations representatives who are based in London, Nashville and LA. We discuss their local projects and assess the needs of our members living overseas, which are quite diverse and different from those residing at home.
A typical day in the office then includes phone calls and emails with members to deal with their general enquiries, requests and needs. When I'm not travelling overseas, half my day is spent in face-to-face meetings with members, partners and sponsors and there's a lot of collaboration and strategic planning.
I administer our global SongHubs program, which is a series of songwriting camps that take place in Australia and around the world. They require a considerable amount of planning and event management to bring together local and international writers and producers.
I'm usually extremely busy in the lead up to the three awards nights which are scattered throughout the year in April, August and November.
As my priority is member relations, I also have the privilege of managing our Ambassador Program. We have over 100 music creators and respected members of the music community as APRA AMCOS Ambassadors, and they work to promote the importance of music creator's rights. For example, recently we invited Ambassadors Jimmy Barnes, Suze DeMarchi, Josh Pyke and Benny Walker to be involved in a Parliamentary Friends of Australian Music event, performing and speaking to politicians, advisors and Parliament House staff in a call for government recognition of the contemporary music industry.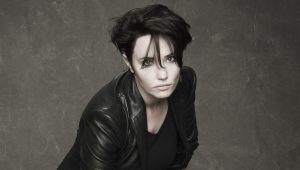 Suze De Marchi
How did you get your start in the Australian Music Industry? Did you choose to work in music or did it choose you?
A personal relationship with a musician and songwriter lead me to where I am now. Basically, I married into the business. I recognised that I had a skill-set that most creatives need to build a successful business, and I started managing my husband's career and also booking live entertainment into Sydney venues.
Have you got any advice for people wanting to start a career in the music industry? Do you think that higher education is necessary?
Even though I didn't pursue higher education I believe that it's definitely an asset.
My personal experience has all been on-the-job, real life training and my passion and dedication to the industry, and personal desire to succeed and achieve results, has kept me sustained and happy throughout my 30 year career.
My advice would be to only begin a career in the industry if you have the passion and a love of music in whatever field you choose.
Don't go into it for fame and fortune!
What are the issues that you feel the Australian music industry is currently facing and how do you think these could be changed and/or improved?
As our global reputation increases and the old school models are diminishing, the industry needs to remain flexible, intelligent and resilient. Exploring new ways to exploit (I hate that word) music while sustaining long term careers and mentoring new creatives and business practitioners is paramount.
Considering the recent statistics on the lack of female songwriters in Australia, what do you think could be done to combat this? Why do you think there is such a discrepancy here?
We need to give young women the confidence and belief that what they do is a 'real' job and dispel the fears that it's a man's world. Girls outnumber boys in music classes and choirs at school, but somewhere between high school and graduation, women are made to believe this is not a career for us. Why is that so? It would be great to see research on why this occurs.
This is where I think the discrepancy occurs. I don't have immediate answers on how to fix the problem, but the industry can rally together to create awareness and raise funding to undertake research and create mentoring programs for women in music. This will begin the process of breaking down barriers by first understanding where they arise, and then combatting them.
In Sweden, the capital of pop music, every child is handed a musical instrument in primary school and taught how to play it and write music. One of the world's most successful female producers is Swedish. In comparison, we can still count on one hand the number of Australian women who have had global success as producers.
What tips would you give an artist trying to succeed in Australia? Is there a certain route they should take?
Surround yourself with an intelligent team of people who are your champions and believe in your talent. Treat your career as a business not a hobby, and always be aware of what is going on with deals and negotiations taking place on your behalf. Educate yourself on the new opportunities available and utilise all the tools provided by the industry to further educate yourself.
Find someone you admire and respect and ask them to be your mentor!
Were there any skills that you had to develop that you didn't originally think you'd need to do your job?
I have been lucky in that I have always had generous, intelligent and true supporters as my bosses/leaders/mentors throughout my career. They have helped me improve my weaknesses and allowed me to use my strengths and talents to best serve my career.
What is the best piece of advice that you've ever received?
Love your job or get out! We don't work to pay bills!
What has been the most rewarding experience that you've been a part of during your career?
There are so many! First and foremost would be managing the Vanda & Young Songwriting competition, which has raised in excess of $600,000 for the charity Nordoff Robbins. We've been able to secure high profile judges and sponsors, and help improve the lives of children with disabilities through music therapy.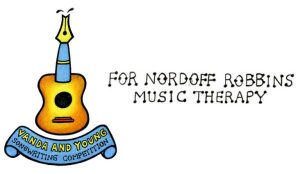 Managing the SongHubs program and watching the global collaboration between Aussie and international songwriters come to life has been extremely rewarding, and most recently, being asked by Sia and her management team to collect her APRA Music Award for Most Played Australian Work Overseas on the night of our music awards was a big honour!
Have you had to overcome any challenges/adversity in your role and how did you deal with it?
Being taken seriously and being respected for my abilities is my own daily battle and the thing that drives me each day to keep kicking goals and making a difference.
What does the rest of 2016 hold for you and for APRA AMCOS? Exciting things that you can tell us about?
The most exciting thing about 2016 is that it's actually the organisation's 90th birthday. APRA started in 1926, and we're very proud that we've been such a valuable business partner to songwriters, composers and publishers for almost a decade. We'll definitely be celebrating that achievement throughout the year.
Our SongHubs program will include songwriting camps in Berlin, LA, Nova Scotia and Nashville later this year, and I'll also be searching for further funding opportunities to keep the program alive.
We have the Art Music Awards in August and our Screen Music Awards in November, and those will be amazing events.
We'll also be launching the Vanda & Young Songwriting Competition in May with three cash prizes totalling $65,000 on offer to three songwriters. The first prize in the comp is an impressive $50,000 – the biggest songwriting cash prize in the world.
And so much more…
Who are your role models in the industry whether they be international/Australian?
My CEO Brett Cottle, manager John Watson and my first boss at APRA AMCOS, Sally Howland. All three are intelligent, generous leaders who provide me with guidance when I ask for help.
What was the first album you ever purchased?
Gladys Knight and The Pips, Imagination
What are some of your hobbies outside of music and how do you de-stress?
Spending time with my family and friends, walking and listening to music.
What's your go-to Karaoke song?
I don't karaoke. I grew up singing, but like so many girls, I got scared and gave it away! I actually won't get up and sing if I'm at karaoke!