What is your role and how long have you been in the position/doing it for?

I started Feedback Asia in 2012 and Gig Life Asia in 2015. I own and manage both of these companies.
What does Gig Life Asia and also Feedback Asia do?
Feedback Asia is a booking agency and consultancy service, working directly with artists/management to find live opportunities in Asia. I work with artists like CHVRCHES, Beach House, Yuna, Bicep, Mansionair, Lauv and many others. Gig Life Asia is a an insider's guide for those wanting TO travel to festivals and concerts across Asia – packed with restaurant recommendations, perks and now packages!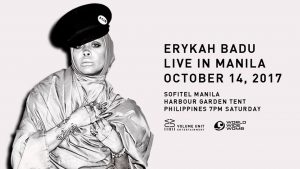 What artists do you work with/have you worked with?
I used to run the US office of Warp Records where I worked with artists like Grizzly Bear, Flying Lotus, Squarepusher, Battles and !!!. At Feedback I am the agent for Yuna, CHVRCHES, Simian Mobile Disco, Bicep and Beach House, amongst others. I also consult for Lauv.
Describe a normal day in the life of Priya Dewan..,
My typical day, no matter where I am, usually starts with some form of exercise – swimming / running usually. After that I make a list of things I hope to accomplish in the day and the rest of my day is spent accomplishing those things.
How do you unwind when stressed?
I unwind several different ways – skating, playing tennis, talking to my family / fiancé, glass of wine and watch the sunset from my rooftop (seriously, this is one of my favorites!)…
How did you get your start in the music industry – what is your story of how you got to where you are today?
My story begins in college at Boston University where I worked at the college radio station and learned so much about different genres of music. My junior year of Uni I got the opportunity to intern for Warp Records in London on a semester abroad and that is where my professional career really began.
Were there any skills that you had to develop in your role that you didn't originally think you would need?
Accounting!!! Right after I found out that I was going to be promoted to Label Manager of Warp Records' North American operation, I immediately enrolled in an Accounting Class at NYU. I had always focused my studies on PR and Communication and quickly realized that if I was going to be responsible for running a business I had better learn more about how to manage and measure the money.
Have you got any advice for people wanting to start a career in the music industry in Asia?
Look for a gap in the market that you can fill. I would give that advise to anybody in any market, honestly.
Do you feel that higher education is necessary to establish a career within the Australian music industry?
I believe that experience is the best education available. If there is an opportunity to learn from somebody in the real world versus getting a certificate, I would definitely go for the former. That said, educational institutes typically do offer students an opportunity to learn from some great individuals.
What tips would you give an artist trying to tour Asia? Should they visit particular countries or plan to tour a few of them?
I would suggest making sure you have great distribution to ensure your content is available on all of the relevant local platforms (ie: KKBox, Melon, QQ, etc). Also, use the data available via these platforms and social media to figure out where your audience is.
What issues do you feel the music industry is currently facing in Asia and how do you think these could be changed and improved?
We're facing several issues. The first seems to be an issue globally – the lack of medium sized venues (400-800 cap) for developing artists to perform at. Another issue is that due to the expense of bringing in International artists, shows tend to be quite pricey, limiting the number of shows a fan can attend in a month.
Have you had to overcome any challenges or adversity in your career, and if so how did you approach them?
Bizarrely, the greatest adversity I have received in my career is from a few females I worked with in the US. Under the guise of extreme feminism, they somehow seemed upset that I was a young female succeeding in the industry. I got over it by ignoring it and letting my work speak for my ability.
Who are your role models in the music industry?
Danny Rogers is a great role model and has been a great sounding board since I moved to Asia. I also really admire Daniel Glass – it is awesome what he has built with Glassnote and has such fascinating stories to share.
If you could go back in time and experience one music moment what would it be?
What does the rest of 2017 and into 2018 hold for yourself and your artists? Any exciting things that you can tell us about?
There are so many exciting things I can tell you about! For Gig Life we are selling packages to Bestival Bali and Erykah Badu in Manila and will launch Clockenflap Hong Kong packages soon. We are also going to do a little website makeover that will be ready before the end of the year. For Feedback Asia I have a lot of artists in the studio at the moment working on new material (CHVRCHES, Yuna, Beach House), so next year should be a big touring year, as well. On top of that, I have started consulting for artists whom I don't work with as an agent, like Lauv, who is supporting Ed Sheeren on his Asia tour.
Top 3 artist you're currently listening to?
What's your go-to karaoke song?
Fleetwood Mac's "Go Your Own Way" or anything from Madonna's Immaculate Collection.