What does 'Comes with Fries' encompass and how and why did you get the company started?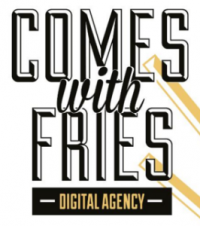 Comes With Fries' interest is in empowering clients to utilise creative digital campaigns to take charge of their future and break down barriers to success. A company that provides tailored and modular services to independent artists, major label artists, managers, promoters, fashion brands wanting to engage within the world of marketing and digital. With every artist it's different, there really isn't a cut and paste method that I follow. It comes down to what they want to achieve and I provide the services to achieve it.
I started Comes With Fries because I thought that I could provide and share the skills and the understanding that I gained through my years at EMI in a much more agile and personalised service. I wanted to arm all artists with this opportunity.
Describe a normal day in the life of Vanessa Picken.
Every day is different however my coffee order and consumption is the only constant dominator. No two campaigns are the same so for me my day is all about tasks. What needs to happen and when. As I work with so many different artists and clients it is very important that we never miss a deadline and we never miss an opportunity. My company is only as good as the last job completed so we can never have the 'dog ate my homework' excuse.
How did you get your start in the music industry? Did you choose to work in music or did it choose you?
I answered an ad. It was an ad listed in Marketing as a 'Label Manager' at a 'music company'. Having previously worked in mobile, telcos and banking, I wanted to work in music so I decided to just give it a go even though I had no understanding of what a 'Label Manager' actually was.
After the first round of interviews the short list were tasked to create a marketing plan for an unknown artist and an international artist. Again, I just gave it a go. Needless to say that my love of music and a good document won them over and I start my career at Capitol Records as a Label Manager. It really was good timing as well.
My background in technology, marketing, and multimedia gave me a skill set to bring something to the table. I just needed to learn about the music and turn my fan ear into a working ear. From here I moved into a newly created digital department when this thing called 'iTunes' entered the market, when the term 'content' entered marketing plans and when we all had to start shifting our thinking. For me, my time at EMI was invaluable. The team and the artists turned my whim into a career. A stepping stone into now what is Comes With Fries. Without that who knows where I would be?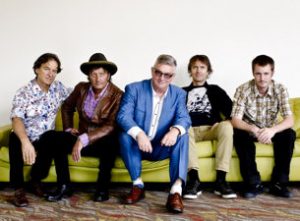 Mental As Anything
Have you got any advice for people wanting to start a career in the music industry?
Involve yourself in the community. This industry is made up of one big happy family. Always willing, always forgiving, and always there to support.
What are the issues that you feel the Australian music industry is currently facing and how do you think these issues could be changed and improved?
There are a number of challenges – the value of music, the rights of an artist, funding, laws, and the list goes on. For me though, my biggest issue is how to remain relevant. How to keep up with the constant changes and embrace them. Keeping the knowledge levels high is important to me.
Do you feel that higher education is necessary to get into the music industry?
I'm a big believer in education and I'm also a big believer in people's potential. For me, my higher education gave me the scope and the structure for my career however my personality and determination has driven me to create this company. I don't think that the two can ever not work in tandem.
Were there any skills that you had to develop that you didn't originally think you'd need?
Having worked in large companies for my whole life and then starting an agency by myself I've had to become all things, to all campaigns.
Most lunchtimes you will find me plugged into a podcast, webinar or tutorial to learn everything and anything. The more knowledge I can consume, the more I can then make an informed decision. Practical skills have become a key part of the agency.
Aside of this, one major skill that personally I have had to take the time to register, acknowledge and be comfortable with is; confidence. Having the belief in my own ability and experience to be a skill has been a hard and long journey.
What is the most rewarding experience that you've been a part of during your career?
Rewarding is running my own company. Working with music and people that I love. I can proudly say that I love getting out of bed every morning (plus or minus a few snoozes).
Have you had to overcome any challenges/adversity since starting in the music industry? If so, can you tell us about them and how you approached them?
For me it comes down to hard work and just being confident in what I do. Backing myself and knowing that I am doing right by the music and the team. I have been working in the DIGITAL space for a very long time and it's a space that changes, moves, divides opinions and most days can be very challenging because you wear your heart on your sleeve.
The value of hard work, great ideas and believing in what I can deliver has really kept me focused, along side my love of great music.
What does the rest of 2015/2016 hold for you? Any exciting things that you can tell us about?
Don't tell me that 2015 is nearly over! This week alone I will be speaking at EMC and as part of the Release program for independent labels. Then the rest of 2015 sees me take to the road with Allan Smithy to play two showcases in Melbourne, posting every day, through sickness and in heath before seeing in the new year with The Jezabels, Mental As Anything, two indigenous campaigns, the conference circuit, Allan Smithy second single, and 5 other incredible records/campaigns that will be announced in good time. Bring it on!
Who are your role models in the industry whether they be international/Australian?
I'm very fortunate that I have surrounded myself with people that really inspire me, those that are positive and those with a general will to give it their all. Heart on their sleeve, SALT of the earth people. People like Catherine Haridy, John O'Donnell, Susan Heymann, The Sounds Australia team Millie, Glenn and Esti. The modern day "Three Musketeers". United they stand for the good of the Australian Music industry and artists, and more recently the power of Jess Hopper's Keynote Speech at BigSound was moving, empowering and outright inspirational. I just hope one day I can be half as great as these people.
Top 3 Artists to watch in 2016?
Allan Smithy
Do yourselves a favour and turn on this dreamy Australiana-Nostalgia rock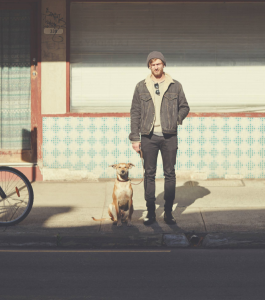 The Jezabels
The new album will be released on the 12th of February and it will be on everyone's top albums of 2016 lists – I guarantee it!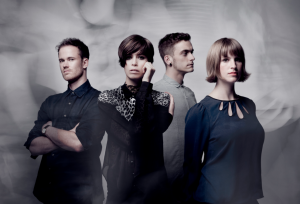 Szymon
His album Tigersapp is an album of a lifetime. Released in 2015 although an album that will never date and people will continue to discover his music for years to come – I hope so anyway.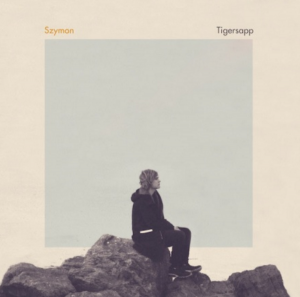 What's your go-to Karaoke song?
Queen's Bohemian Rhapsody. If anyone witnessed my performance at InTune with this gem then they know that I take my Boho Rhap very seriously. It's all the levels and all the Freddie channeling one can muster.