Please tell us your story! How did you get to where you are today?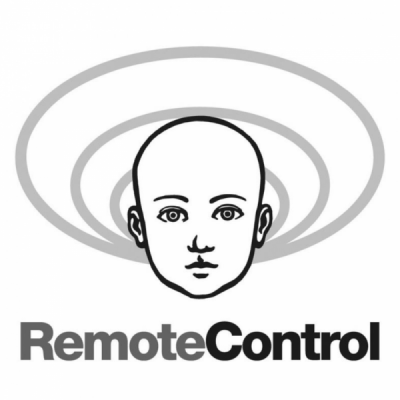 I did a PR/Journalism degree with a minor in marketing. I went for a job at Remote Control that I didn't get, but stuck around as a casual junior label / PR coordinator. During my first few years at Remote Control, I learned so much working alongside the wonderful Nicole Jones.
The online space was always of interest to me. I started full time as a digital publicist, working on releases across the full label roster. I project managed campaigns for Fat Freddy's Drop, Perfume Genius, Future Islands, Kurt Vile and Sigur Ros.
Social media and streaming started to influence the industry. It was an interesting time to work at an indie label during this time of change. Harvey Saward and Steve Cross supported me to step up and I moved into digital accounts and marketing.
Tell us about your role, what does your day-to-day entail?
As Head of Digital, everyday is different and can be unpredictable.
I'm an early riser. My mornings start with some form of movement or exercise.
Once in the office I write a priority list. I'm a strong believer in ''work smarter, not harder".
I help artists, labels, managers navigate the online and streaming world. My day to day generally entails a few of the following:
Talking to digital partners about release plans, marketing strategy, pitching new music
Consulting local partner labels, artists and managers about social media roll outs & marketing, assets and dsp strategy
Working with international label partners on global + AUNZ digital strategies
Putting together digital marketing & dsp plans, analysing data
Meetings, reporting, emails, listening to music etc
For those who are unfamiliar, tell us a bit about Remote Control and what artists/businesses do you work with/have you worked with?
Remote Control is an Australian indie label based in Melbourne and Sydney. The label provides publicity, label management, distribution and marketing services. We represent the Beggars Group in AUNZ, working with XL Recordings, 4AD, Rough Trade, Young Turks, Matador Recordings. In 2015, Remote Control partnered with Omnian Music Group and their roster of labels.
I love working with Australian artists and labels. Dot Dash is our local label for AUNZ acts. And we partner with local indie labels such as Milk! Records, Boss Battle Records, Broken Stone and Part Time Records. You can view the full list of current and past artists here.
My personal campaign highlights are Methyl Ethel, The xx, Courtney Barnett, Adele, The National, Perfume Genius, Kurt Vile, Aldous Harding, Total Giovanni, Fat Freddy's Drop and many more.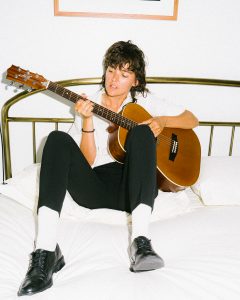 How did you get your start in the music industry? Did you choose to work in music or did it choose you?
A combination of both.
My family moved to Australia when I was nine years old. I did not speak English or listen to western music. It was not accessible to me. My earliest memory of western music is learning to speak English singing along to Play School. Yes, it does work!
I got a walkman and started recording music from the radio. Listening to music helped me learn English. I think this is where my connection to sound began. But I was always surrounded by Yugoslavian folk and Balkan gypsy music and Yugoslav rock bands that emerged in the 1970's, predominantly Bijelo Dugme.
I joined the Frankston Freeza group and ran all ages shows & events. Mostly battle of the bands, punk and hardcore gigs. I started interning at The Push which led to being accepted into The Push mentoring music program. Courtney Barnett and I were in the same year. A couple of years later she would release music on Milk! through Remote Control Records and I would be managing her digital release. A bit of a surreal (and cute) moment.
I wrote for uni and music press and volunteered at music festivals and events. The Push opened the doors to network within the industry. One connection led me to that first interview at Remote Control.
Do you feel that higher education is a necessary step to enter the music industry?
I personally found it valuable. It can depend on the area of the industry you want to work in. Marketing, law, PR, tech, analytics, finance type roles can benefit from having a degree.
However, it does not mean that you need a degree to take the 'first step' into the industry. Intern, go to shows, network, volunteer at community radio and festivals. Higher education is not accessible to everyone and there are many people kicking goals in the industry without a uni degree. The industry is growing.
How do you unwind when you are feeling stressed?
Yoga, boxing, hiking and the outdoors. Self care and mental health is important. They are two things I openly talk about and encourage, especially in an industry where it's easy to burn out.
Who are your role models in the industry be they international or Australian?
I'm forever inspired by the staff, artists, managers and labels I work with. I'm lucky to be surrounded by great and supportive local and global teams. Sweetie Zamora (Head of Labels at Remote Control); we've built a strong working partnership that I am very fond of.
Who are your top 3 artists to watch?
Have you had to overcome any challenges or adversity in your career, and if so, how did you approach them?
Being culturally and linguistically diverse was a barrier in getting employment in my twenties. Naturally it also played on my confidence. I changed the spelling of my name on my resume. It did result in more interviews.
I learned that diverse experience and perspectives add value to a workplace. I believe that organisations that manage cultural diversity will have greater team prosperity.
I loved seeing VMDO team up with Diversity Arts Australia and are now offering a series of workshops designed to assist music business professionals to work effectively with culturally and linguistically diverse artists, business, communities and audiences.
What does the rest of 2020 hold for you? Anything exciting you can tell us about?
Donny Benet will release his new album Mr. Experience this Friday 22 May. It's the soundtrack to your next dinner party.
There is new music from Perfume Genius, HANDSOME, Banoffee, Carla Geneve.
I'm also working on Grimes, Yaeji, Jamie xx, Car Seat Headrest, Arca.
Let's talk about the highs vs the lows of your career, what is your greatest achievement vs a moment you'd prefer to forget?
Being part of a thriving independent community and contributing back to the music community is the highlight of my career. I've worked on campaigns for local & international artists over multiple albums cycles. Seeing your work contribute to the progression of an artist's career is incredibly rewarding.
What would your younger self like to remind your current self?
Take criticism and feedback for what it is: a gift given to you to make you better at what you do.
What is your go-to Karaoke song?
Carley Rae Japsen – Call Me Maybe