Viv, you are a personal coach, specialising with people in the music industry. Tell us your story! How did you get to where you are now?
I've been in and around the music industry for a really long time, first as a label publicist, then festival publicist (Big Day Out, Livid, Homebake and Splendour in the Grass) and tour publicist. Then I began working on events like the ARIA, APRA and Screen Music Awards. I also worked in both a media relations capacity for subscription television music stations Channel [V] and MAX and as founding talent manager for the ABC television youth music program Recovery.
I've seen all kinds of crazy in those roles and ended up working in unsustainable ways that led to a nasty case of burnout. I had no choice but to do some serious (and uncomfortable) soul searching. Although this was a difficult process, I felt enormous relief walking away from jobs and clients that no longer matched up with my values. It was around this time that I decided to become a coach and retrained. I decided to focus my energies back on the community that I've always been a part of. I'm loving it!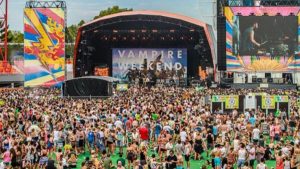 The Big Day Out
For those who are unfamiliar, tell us a bit about Next Act Coaching, what kind of work do you do, and who do you work with?
I'm a personal coach which is different from consulting, mentoring, advising, therapy, or counselling. Coaching is very future focused. The people I work with are super smart, awesome humans (mostly women but also men) that are ready to make a big change in the way they live their lives. Sometimes they know they need to make a change and are clear on what the change is, but need help with the process. Other times, they know there needs to be a change but they're not 100% sure what that change looks like.
My job is to help people become clear about their path and future steps and help them come to their own conclusions about what's best for them. I help people understand their personal values and strengths and how they can be applied in day to day life. I'm not the kind of coach that is there to 'make your dreams come true'. I'm compassionate and ambitious for you, but I always work from a place of reality.
Tell us about your role, what does your day-to-day entail?
Every day is different. I try not to have too many clients in one day. A typical day would be to work one on one with a client or two and then write up with session notes and follow up actions. Part of my role as a coach is helping clients with accountability, so I'll check in with existing clients to see if they're on track.
I'm starting to focus on workshops and group coaching so I'm doing a lot of planning behind the scenes. I love learning and will read any coaching and psychology material I can get my hands on. I write blogs and speak with prospective clients about my offerings.
What issues do you feel are facing your industry at the moment and how do you think they could be changed/made better?
I would say that stress and the inability to manage stress is one of the greatest challenges people in the music business face. The way we process and manage stress plays such a huge role in our mental health. I work with a lot of seriously stressed people, many of whom are working in unsustainable ways.
People are working their butts off for cool points. There's a lot of scope creep and perfectionism which is death to creativity. People aren't able to switch off and there's no boundaries between work and personal life because people feel like they have to be constantly available. This is enormously stressful and not sustainable, long term.
Have you had to overcome any challenges or adversity in your career, and if so, how did you approach them?
Figuring out whether to stay (the convenient choice) or go. Finally understanding that my personal values are important and that I was, for a long time, working in conflict of those values was a huge turning point for me. I made decisions that bruised my ego but I feel better for those choices now.
Do you feel that higher education is necessary to work in your industry?
Not necessarily. I have a degree but I'm not convinced it got me into the music industry. I started as a label publicist after spending time volunteering at 2SER FM in Sydney. It was building relationships with the record company reps that landed me my first job, not my degree! As a coach, I have completed training – you can't be a certified coach without having formal training of the coaching framework.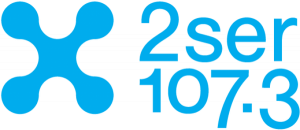 Any advice for people wanting to work in your field?
To be a coach, you really need to listen deeply, without judgement, and have empathy. You also need to have a lot of tools to help people come to their own conclusions about what's best for their life. You're not there to tell people what to do but to help them find their own solutions.
In the music business more broadly, I believe collaboration and trust that people know what they're doing is the key to happiness. Don't micro manage or allow yourself to be micro managed. It's soul destroying.
Does the reality of your job match up to what you thought it would be? What are the differences if they exist?
To be honest, I didn't know what to expect when I began coaching and I'm still finding my way. Coaching is fascinating – even though some of my clients face similar issues, each individual is so totally different and unique.
There's no way you can adopt a one-size-fits-all approach. Coaching is relatively new in the music community so people are still learning what it can do to help them both personally and professionally.
How do you relax and unwind when stressed or overwhelmed?
I've changed my relationship with stress. I still feel it, but I understand that it's transient. I'm pretty good at self-care these days. I read or go for a walk. I head to the beach, stare at the horizon and remind myself that the world is enormous and my problems are (usually) quite small.
Give us your take on the Australian music scene. What Australian artists are on your radar? Any artists you're keen to catch at BIGSOUND?
It's a super exciting and interesting time for the Oz music scene. I'm keen to catch G Flip and No Mono at BIGSOUND. I'm open to being surprised by anything on offer.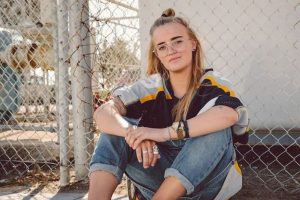 G Flip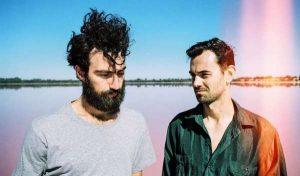 No Mono, Photo: Alan Weedon (alnwdn.com)
Who are your role models in the industry?
I've worked with some incredible humans over the years who have taught me plenty. But I'd have to say Jessica Ducrou (Secret Sounds / Splendour in the Grass) – she is one strong woman who has forged her own path and overcome so many obstacles with grace and grit. Also Jana Gibson and Sally Howland from APRA AMCOS. Actually, pretty much the whole crew at APRA AMCOS. Bunch of legends.
What is your go-to Karaoke song?
It's a tie! Go Your Own Way – Fleetwood Mac or My Curse by The Afghan Whigs