This event has already taken place.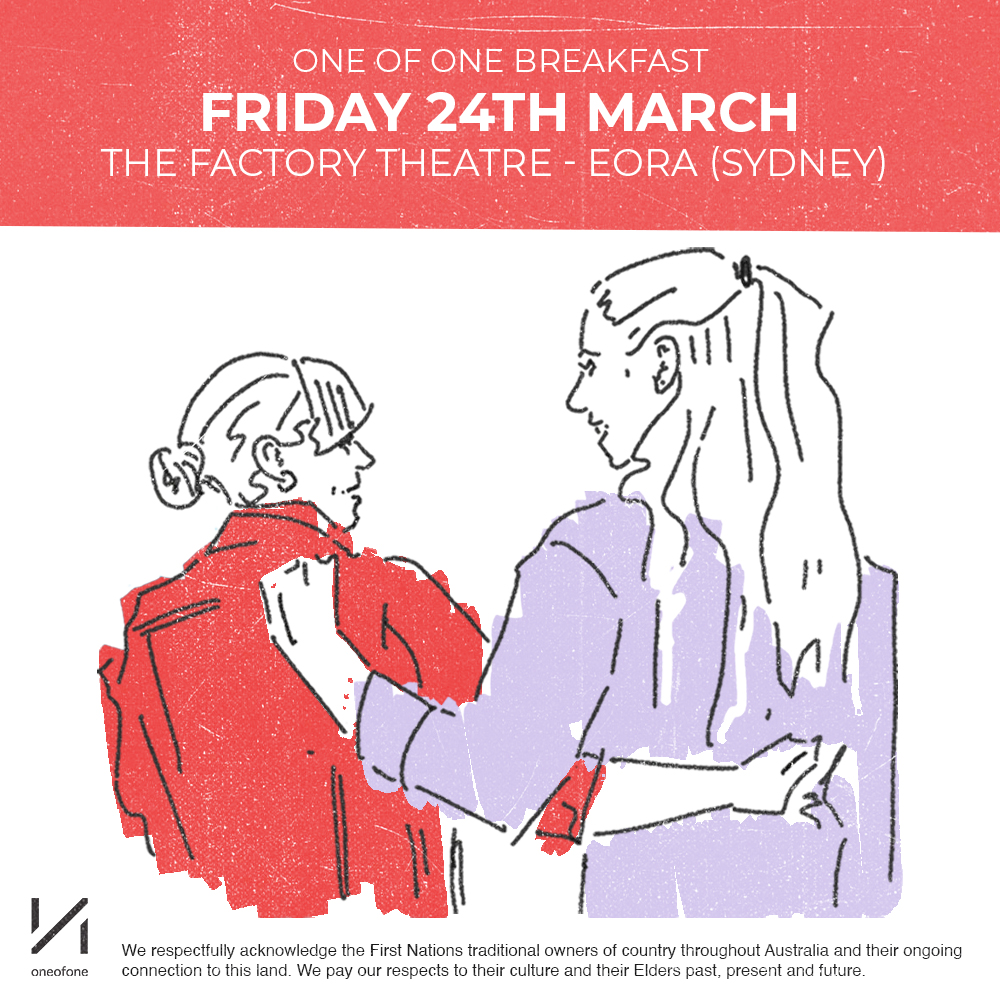 Tickets are on sale now for the One of One Breakfast in Sydney, to reserve your spot, purchase your ticket HERE, via the Oztix website.
This year, we have decided to make tickets available to the general industry for purchase.
These events bring together the Australian music industry's leading professionals, and connects them with a group of future leaders including artists, managers, agents, promoters, policy makers, CEOs, general managers, industry organisations, publishers, labels and many distinguished guests.
One of One's events are designed to bring together women, trans, non-binary and GNC people working in the Australian music industry. If you are a male and would like to support us, we kindly suggest that you purchase a ticket on behalf of a staff member, intern or colleague you believe should be in attendance.
Wednesday 8 March The Triffid Meanjin (Brisbane)
Friday 10 March The Botanic Gardens Larrakia (Darwin)
Wednesday 15 March The Gov Kaurna Yerta (Adelaide)
Tuesday 21 March The Forum Naarm (Melbourne)
Friday 24 March The Factory Theatre Eora (Sydney)
ONE OF ONE 2023 SPONSORS
Warner Music Australia
Mushroom Group
Frontier Touring
UNIFIED Music Group
[PIAS] Australia & Inertia Music
Secret Sounds
TikTok
The Orchard
Untitled Group
APRA
Cooking Vinyl Australia
GYROstream
Handshake Management
Handsome Tours
Noisehive Music Distribution
Leanne de Souza
Look Out Kid
Media Arts Lawyers
Oztix
QMusic
Remote Control Records
SGC Media
Select Music
Sony Music Australia
Universal Music Australia
Virgin Music
We respectfully acknowledge the First Nations traditional owners of country throughout Australia and their ongoing connection to this land. I pay my respect to their culture and their Elders past, present and future.