To celebrate International Women's Day (March 8th), in 2017, the first event to support and highlight the women and GNC people of the Naarm/Melbourne Music community took place at Bakehouse Studios.

It was an incredibly special morning, and unlike other events at that time. There was an uplifting community spirit, warmth in the room, candid and honest storytelling via speeches, wonderful and surprising musical performances and connection between the diverse members of the music community. The contribution of those involved highlights the strength and solidarity of our community.
One of One are appreciative to everyone who has contributed to these events, and we thank you always.
Helen Marcou (AM) from Bakehouse Studios, remembers how the first event came to be, eight years ago.
"In late 2016, Kirsty Rivers called me, she had been thinking a lot about the women who work in music, not necessarily artists, but those workers behind the scenes who collectively held together our music scene.
Many of these workers ran micro-businesses, out of their homes or tiny offices and were isolated and disconnected from their peers. We were concerned that on IWD, a day that globally recognizes working women's suffrage through protests, events and gatherings, there was nothing that brought together these women and gender diverse workers, particularly those from First Nations and underrepresented communities.
In March 2017, we decided to hold a breakfast at Bakehouse Studios. We were still fighting systemic and intrinsic inequality and the day still held deep meaning for workers. We wanted to provide a sanctuary where we would share our sadness and laughter, a place for stories and to speak of challenges. A place to recognize and honor these women.
We approached Sarah, Vader & Jo from One of One , a young, energetic and enthusiastic team who had been celebrating women and gender diverse music Industry workers via their website, to go forward with this idea into the future and Rivers and myself would support them through the next few years, for the Melbourne/Naarm IWD events.
We would also like to acknowledge our industry, the sponsors and many volunteers who immediately embraced this idea and continue to throughout the years.
 Kirsty and I are no longer so closely involved with the events, but we wish the One of One team every success."

Photos by Michelle Grace Hunder

Group shot from the first IWD event at Bakehouse Studios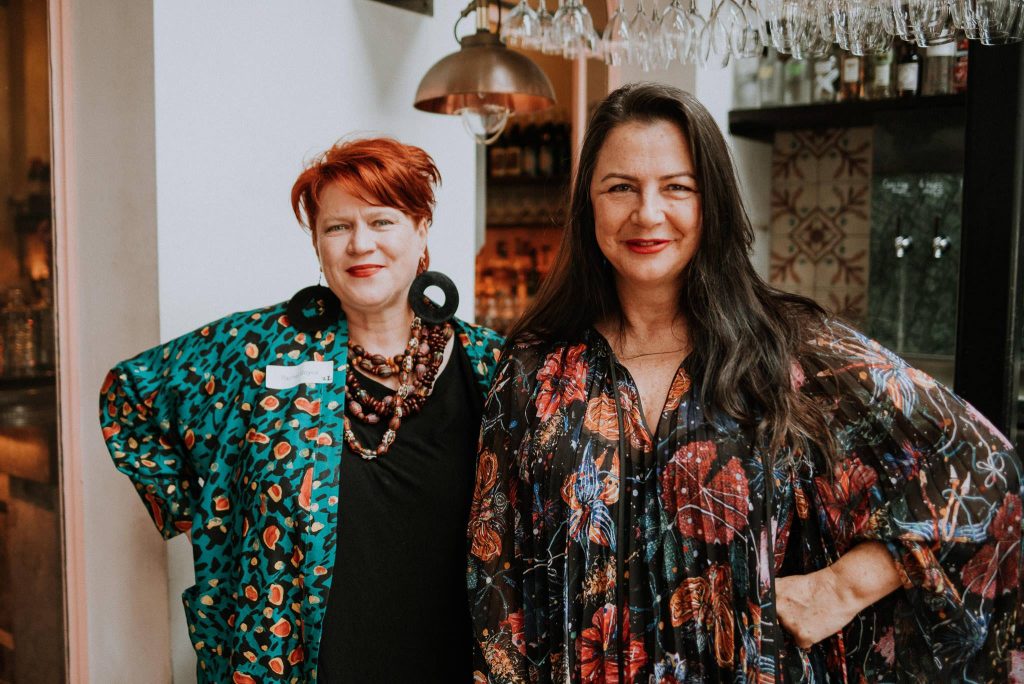 Bakehouse Studios