Tell us your story! Where did you grow up and how did you find yourself in music?
I grew up in Balwyn, a suburb in Melbourne. I've been singing ever since I can remember and I guess I was just influenced by a lot of artists to write my own music. I only really got myself into the music scene when I started to upload some of my own stuff to Soundcloud, and one day my manager today Gemma (who actually worked with me at a cafe) listened to my music and wanted to help me out!
She was the one who got me to do gigs, and start actually taking it seriously. She pushed me to do a lot of things, but I think the biggest thing she did for me was give me confidence about my music. I'm now able to write more songs, sing louder and bigger than before, because I'm encouraged by her.
Have you had to overcome any challenges or adversity in your career, and if so, how did you approach them?
This is a small one, but I guess because I only just started playing music properly like over a year ago, I feel like I'm a bit of an underdog. A lot of Australian musicians already know each other through stuff they've done previously, and I kind of just had to go into head first and try to make some friends.
You're going overseas for Canadian Music Week, what are you most excited about and how do you plan for such a trip!
I am excited to perform over there! It's a huge thing to play overseas for the first time. If I was nervous going interstate, you could imagine my nerves for this haha. As for the planning, a lot of it my manager Gemma did (as you can see, she's the best). But basically it meant booking flights, booking hotels, meetings, getting warmer clothing, organising a sturdier hardcover keyboard case, saving money, spending money…. the list goes on.
What is an indicator for you that you should relax and unwind? What is an act of self love that helps you refresh?
When I start to get angry over little things, or really sad about things, I try to take a step back. Often this means doing things like taking baths, going for walks or bike rides, reading a book, watching an animal doco on netflix etc. But actually, I'm not going to pretend like I find it easy to get myself out of those feelings and thoughts. I find it really hard sometimes and sometimes all I can do is go through it and wait for it to pass. But during these times I really do try to look after myself. Another great thing is the Headspace app. I've found the sessions to be REALLY helpful at these times.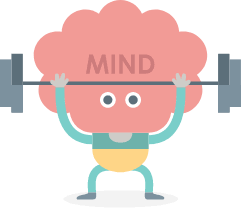 Check out the Headspace app here
What tips would you give a young musician or artist trying to succeed in Australia? Is there a certain route they should take in order to be successful?
Look, I really don't know the answer to that – I'm still trying to figure it out. But, I guess if you're looking just for success in Australia, then you're probably going to be let down. It's tough here – we're a smaller country, we have only a few big cities to tour to and also some genres just dominate over others here.
Sure Unearthed really helps (it is a really good starting point!!!), and all the community radio stations as well. But probably the biggest thing for artists these days is the internet. Blogs are another really good start, and their ongoing support just means its only going to continue. Soundcloud, Spotify and Apple music are dominating, and they're also still looking for more and more interesting music. There is an endless demand for new music, and so trying to get your music out there on the internet is a huge thing.
What issues do you feel the Australian music industry is currently facing and how do you think these could be changed and improved?
There is still a heap load of privilege. I acknowledge I'm a white cis straight female, and with that comes some privilege (although not as much as if I were a white straight cis male). But the industry is still not representative of trans people, queer people, people of colour, and to top it off, still not really represented by females.
There is still a lot of bias in the industry and honestly I think there is a lot that people can do. If more of these groups were played on the radio, played on playlists, and just generally given more exposure, maybe they'd be heard and more people would be listening to them. If they were put on festival lineups, if they were given more gigs, maybe we'd see less of a problem. But right now, a lot of people getting these slots are people who have been given a lot of opportunity (also, I'm sure they've worked hard too – so I'm not trying to diminish their work), but it is generally a lot harder for some groups of people.
Who are your role models in the industry?
BANKS and Lorde for always just sticking to their own thing, and Beyonce for killing it all the time. Mostly I look up to women who I am inspired by, or who I can relate to.
What is it about making and performing your music that you favour most?
It's a selfish thing for me – I like to get my feelings out because I genuinely can't deal without letting it out. A lot of the time I won't be able to go through something, or move on from something without writing and singing about it. I like how much I can express myself through music. Expression is such a powerful thing.
What does 2017 hold for you? Any exciting things that you can tell us about?
A fair few shows, some new music being released and a bit of everything for me. I've been doing some co-writing sessions, and will be working on another song with Haxx, from Joyluck (which happens to be my favourite song thus far). I'm finishing my degree, and thus having more time for music. I don't know, I guess theres a lot of exciting things coming. I'm excited for it all. Right now though, I'm excited for Canada. We just got told I'll be doing another showcase, so that's really cool.
Top 3 artists you're currently listening to?