Alejandra! Please tell us your story! How did you get to where you are today?

My mum has been working in the music industry since I was little. I was always curious about what she did and how she managed to build a successful office, which stands strong after 20 years since she started it. So as soon as I got the chance, I tried to join her company here in Australia.
I did not grow up in a family of musicians nor I am a musician myself but I have a passion for music and success.
I left university with a degree in International Business Administration and have been working in marketing and admin since then.
Tell us about your role with Peermusic. What does your day-to-day entail?
I work in copyright and marketing – Website management, marketing campaigns, social media management, royalties disputes, etc.
How did you get your start in the industry? Any advice for people wanting to work in your field?
Like I said before, after growing up watching my mum lead an office to success, I wanted to be a part of it too so once my youngest baby was old enough to go to child care, I gave Peermusic Australia my resume hoping they would have a spot for what I was after.
What issues/potential issues do you think the current Australian music industry face? Specifically in the realm of branding, digital marketing and social media.
Digital marketing and social Media platforms have given artists more control over the distribution of their music, which has led to a saturated and highly competitive environment for them
There is a high threat of substitution.
The strategies that artists can utilize to stay relevant will continue to change.
Selling something that is primarily sound-based using (mostly) words and visuals can be tricky at times.
The impact a song can have when it's shared or a news story when its spread on social media can be as negative as it can be positive.
What advice can you give to artists who aren't fans of social media? How can they learn to embrace it?
Stay true to yourself and trust that you can make it with or without social media.
What advice can you give to artists in relation to building their brand? What tools do you believe are helpful/ necessary?
I think being unique is very important. Obviously artists will always be inspired by another artist/s but giving your music your own sound and touch will determine their success.
I strongly believe Social Media is a huge tool for exposure and success.
Having moved from Colombia to Australia, how did you find adjusting to a new country and a new industry? What are the notable differences between the music industry in Australia and in Latin America?
I left home when I was 16; It was hard at first when I didn't know the language and when I did, it was hard living away from my family but other than that, everything was so new and exciting.
The Latin market is a huge one in entertainment however, the music industry often closes its eyes to what's happening internationally, especially in non-English language markets.
Piracy could be one of the differences between both industries.
What is the best piece of life advice you've ever received?
Never look back, always look forward.
How do you unwind when you're stressed?
I watch a movie or read a book.
Have you had to overcome any challenges or adversity in your career, and if so, how did you approach them?
Who are your role models in the industry?
Unfortunately I don't have one but definitely admire those that work hard and overcome the industry's obstacles.
Who are your top 3 'artists to watch'?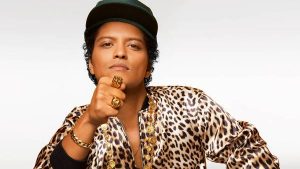 Bruno Mars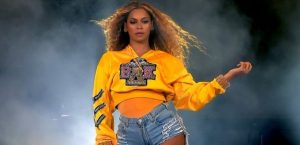 Beyonce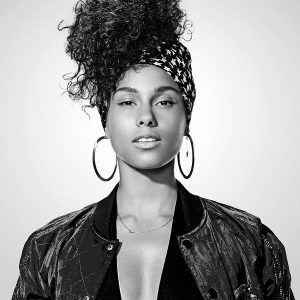 Alicia Keys
What is your go-to Karaoke song?
I don't think I would ever sing in front of a bunch of people but if I did, it would probably be a Whitney Houston song which is exactly why I wouldn't do it in front of anyone but my kids :D)