Describe a normal day in the life of Alice Skye.
At the moment a typical day for me is being spent with fellow artist Emily Wurramarra. We've been running around to a lot of radio interviews and keeping very busy – which is exciting! But it's an adjustment for me being so busy. We're at an interview as I'm writing this and we'll have to head to soundcheck soon for our Sydney show of the tour. I couldn't imagine a better person to share my first tour with, helping each other to make it on time to things, sharing the stress and then fun. It will be sad to return to normal life.
How did you get your start in music – what is your story of how you got to where you are today?
In 2015, my big sister pointed out a competition that CAAMA were running for young, female, aboriginal singer-songwriters. Being the Victorian winner for that seriously changed everything. CAAMA studios in Alice Springs was the first time I'd ever seen the inside of a recording studio and it was the first time I recorded my own music. I really never expected to be doing this with my life. I've always loved it! But it wasn't something I believed I could do.
Have you got any advice for people wanting to start a career as a musician?
I don't feel very equipped to give advice, but I guess let yourself feel a little vulnerable from time to time. Letting people in to who you are and your music, and being able to connect over that is one of the best feelings – even if it's terrifying at first.
Do you feel that study or uni is necessary to be a musician?
Absolutely not! Everybody has different goals.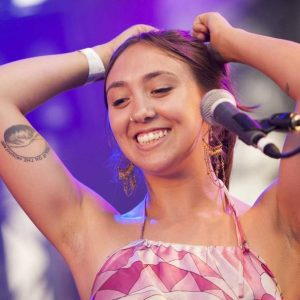 What is the best life advice you've ever received?
I'm not sure about the best ever but I was reminded of this story today so I'll tell it. Every now and then I get really insecure about how I can only write sad songs and sometimes after shows people would tell me that I should "write some upbeat ones".
I was talking about this with Uncle Kutcha Edwards, and he just reminded me how important it is just to be totally honest within your music, and that music is a way of healing so if all you have is sad songs, then you still have some healing to do and that's cool.
What issues do you feel Australian artists are facing and how can they be fixed or improved?
I think we still have some ways to go when it comes to gender equality in the industry and also the position and perception of first nations/POC artists. I think the conversations are there but attitudes still need shifting.
Have you had to overcome any challenges or adversity in your career, and if so how did you approach them?
I'm young, female and aboriginal so it can be hard to navigate my way around everyday life let alone the music industry. I have great support but I have had to learn to speak up a lot more than I usually would.
How do you unwind or destress from all of your responsibilities?
If i'm stressed i'll go into my "avoidance behaviour" mode – I'll switch my phone off and pretend I don't have any responsibilities (I do not recommend this) but also I spend sooooo much money on bath and skincare supplies, that's my version of self-care.
What has been your proudest achievement so far?
It's been the biggest year for me so far – I released my first album and it's been received better than I could have imagined. Having that released into the world and to have it recognised is an amazing feeling.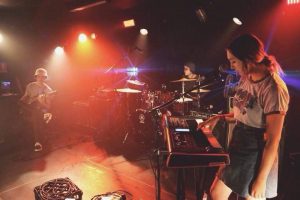 Who are your role models in the industry or in life?
In life, pretty much every woman I've grown up around. My mum, my aunties, my sisters, my best friends – they've all shown me that strength comes in many different forms. In the industry, I have many for many different reasons. But since I'm currently on tour with Emily – she's definitely one of them.
What does the rest of 2018 hold for you? Any exciting things that you can tell us about?
There's some cool things coming up this year! Collaborating with other artists for the first time so that's something to look out for.
Top 3 artists you're currently listening to/loving?
My last listened to on Spotify is…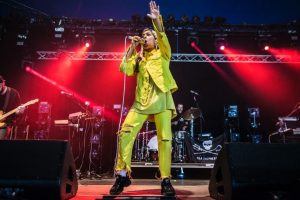 photo by @coal_poet_photography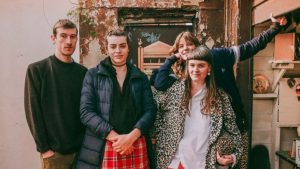 photo by Naomi Lee Beveridge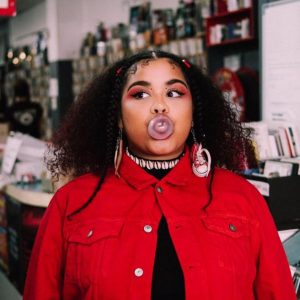 photo by Lydia Rui
What's your go-to karaoke song?
Maybe like "Be a Man" from Mulan cause it's in my head right now.