Alison, you're a Music Supervisor at Aperture Music Tell us your story! Where did you grow up and where do you now call home?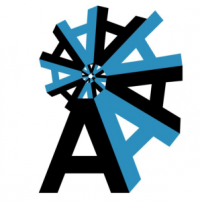 I grew up in Phoenix, Arizona, and moved to southern California for college. I attended a small school called Pitzer, located on the outskirts of Los Angeles county, and studied film theory and music. Currently, I live in Los Feliz with my boyfriend and our cat Dinah.
For those who are unfamiliar, tell us a bit about Aperture Music.
Aperture Music was started by my bosses Manish Raval and Tom Wolfe about 20 years ago. They are OG music supervisors and have worked on legendary projects including Donnie Darko, Orange County, and Walk Hard. We handle both the business and creative ends of music supervision: we provide music ideas for films and television shows, in addition to securing the necessary rights to license the songs.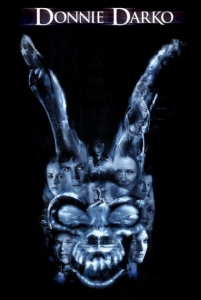 Tell us about your role, what does your day-to-day entail?
I am responsible for overseeing music on a project from conception all the way through to the final mix. This begins with reading scripts to make sure anything scripted songs are cleared. Researching song ownership and reaching out to the appropriate parties for approval is a considerable part of my day.
The creative part really begins once the episode is shot; I am generally asked for song ideas throughout the editing process. I am not only sending music for featured spots like montages the end credits, but also the small cues one might not notice (e.g. music playing softly in the background of a bar or grocery store). Those smaller spots are usually filled by music from production libraries, and learning how to navigate those libraries is one of the less glamorous but most necessary parts of the job.
Once an episode is finished, I confirm the licensed songs, and help deliver cue sheet information to PROs. All of this, of course, while simultaneously trying to download as much music into my brain as possible, and staying on top of music trends.
How did you get your start in the music industry, how did you get to where you are today?
I have always had an interest in finding indie bands; as a teenager, I spent hours scouring PureVolume and MySpace for undiscovered talent. This led me to join KSPC, the radio station at my college. Though I was majoring in film, joining the music community made me realize that my heart is really in the world of music, and that I love being around other music nerds.
Music supervision was something I'd always had an interest in, and was the perfect place to utilize my passion for music without abandoning all the years I'd spent in film studies. I worked a number of film and music internships, and the last of those internships was with Aperture Music, where I'm still employed today.
Have you had to overcome any challenges or adversity in your career, and if so, how did you approach them?
As I would assume is the case in most fields, sexism is a very real part of my work experience. I am constantly seeking guidance from more experienced women, and am lucky to have met a bunch of smart women who are generous with their time and advice. The most important thing I've learned (and am still learning how to do) is to be my own advocate, and to trust myself and my experience even when it feels like someone else doesn't.
Do you feel that higher education is necessary to work in the music industry?
I would say it totally depends on what your goals are. If you want to be an entertainment lawyer or work heavily in copyrights (or anything that's more on the business side of things), higher education can be invaluable. However, I know plenty of people, mostly on the more creative side, who didn't graduate college; there are some aspects of the job that can only truly be learned via experience. That said, I would never advise anyone against pursuing more education—having more knowledge is never a bad thing.
Any advice for people wanting to work in music supervision, or for artists who want to get their music placed?
Music supervision is a relatively new field, and people have begun breaking into it in all sorts of ways, so it's somewhat difficult to offer specific advice. However, I'd tell folks interested in the job that it's not always quite as glamorous as it seems—though it may seem like I get to listen to music all day and pick my favorite songs to put into our shows, there are a lot of details and paperwork, and the supervisor doesn't always have final say in the music. I'd also tell aspiring supervisors to make sure they have researched a wide array of genres and styles, new and old. While it is beneficial to have your ear to the ground, finding new and undiscovered talent, the job requires a broad knowledge of music.
A great first step for musicians who want to get their music placed is to try to find representation for licensing (i.e. someone to pitch their music out for them), whether that's a label, publisher, or 3rd party sync rep. Playing shows often is a way to get on people's radar in general. However, there's really no secret or trick to getting your music placed; every music supervisor discovers music differently and has different tastes.
Perhaps the best advice I can offer is to always continue working on your music and honing your craft. If the music is great, it is bound to be noticed by someone.
Give us your take on the Australian music scene. What Australian artists are on your radar? Any artists you're keen to catch at BIGSOUND?
I gather that this may be a controversial opinion in Australia, but I have been completely hooked on Kirin J. Callinan for the past year or so. He hasn't quite broken through in the US to the extent that he has in AUS, but I think he will very soon.
I love following that whole scene of weirdos (Alex Cameron, SPOD, etc.) Speaking of artists who I think are on the cusp of major stardom, I am obsessed with Hatchie's EP Sugar & Spice. I am stoked that Gabriella Cohen, San Mei, and Oh Pep! are all playing the festival, as I've been meaning to catch all 3 live.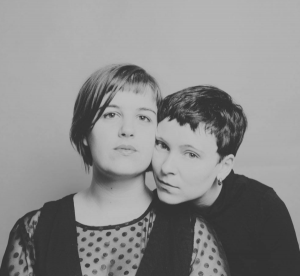 Oh Pep!
Who are your role models in the industry whether they be international/American?
I have a number of female colleagues who I look up to for a number of reasons. Most of them share a couple core values, including: avoiding petty conflicts and gossip, commanding respect from their peers while still being friendly and well-liked, and knowing their worth and not settling for less. I am constantly striving to be like the women I admire, and am lucky to have a couple close confidantes who I can call on for sound advice.
What is your go-to Karaoke song?
I love to belt out "Against All Odds" by Phil Collins despite my terrible singing voice!