What is your current role and how long have you been in the position for?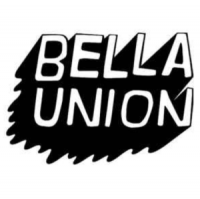 A&R. Around 5 years, and I've been at the label for 7 years.
For those who are unfamiliar, tell us a bit about what you do, what you work on, who you work with, and what your goals are.
I work with the artists and their managers at Bella Union in London, developing a release plan for their records and coordinate with the internal team. What I'm actually doing can really vary depending on the project but that's essentially it, in a broad sense.
Describe a normal day in the life of Anika Mottershaw.
I like to start the day with a cooked breakfast of vegetables and an egg. After that I am open to anything.
How do you unwind when stressed/tired?
I am a huge film fan, I love the BFI in London. I love reading and cooking. Also a fan of a slow stroll with a friend, particularly if there's some dappled sunlight to be found. I enjoy reading poetry or Greek tragedies aloud. I like hosting dinners in honour of historical events. Or just sitting quietly and thinking. I try to keep my vibe as chill as possible so I do all of the above very regularly, stress or no stress.
How did you get your start in the music industry – what is your story of how you got to where you are today?
I love music and got lucky. I met my boss Simon when I was 19 years old at shows. I used basically my whole student loan to buy gig tickets and essentially stopped going to class within a few months of enrolling and moved to London from Kent. I didn't know anyone in the city and was very shy and awkward. When I dropped out of university Simon took me under his wing and invited me to work at the label.
Have you got any advice for people wanting to start a career in the music industry/doing what you do?
Do you feel that higher education is necessary to establish a career within the Australian music industry?
No. You can educate yourself on the arts if you are passionate.
What tips would you give a young musician or artist trying to succeed in Australia? Is there a certain route they should take in order to be successful?
Don't focus on being successful, focus on making art you're proud of, and enjoy the process.
Have you had to develop any skills/personality traits that you didn't realise you'd need?
No. My boss is super chill and has let me be myself and develop and mature naturally, as everyone does on the narrow way of life.
Who are your role models in the industry whether they be international/Australia?
What advice would you give your 18yo self?
Eat greens! When you grow up you will love them!
What does 2018 hold for you? Any exciting things that you can tell us about?
More existentialism and greens. Hopefully the continued/developing success of our artists.
Top 3 artists you're currently listening to?