What is your current role within the music industry?
Describe a normal day in the life of Bonnie Dalton.
I'm usually woken up by an extremely cute 4 year old and then go to the office, where I'm lucky enough to work with the incredible VMDO team of Katie Stewart, Neil Morris and Sianne van Abkoude. We're firmly in planning mode at the moment in preparation for a big 2019, so days are filled with brainstorming, researching and designing projects, and meeting with a wide range of people to identify new opportunities for supporting Victorian music businesses.
How did you get your start in the music industry – what is your story of how you got to where you are today?
After uni, I worked at the pub in Lorne for a summer to figure out what I wanted to do. I didn't figure it out, but I met Mella Morgan who introduced me to Simon Daly, founder (and then-owner) of The Falls Festival. I returned to Melbourne and got a great job at ACMI, but took summers off to work at the festival for a couple of years before they offered me a management position at Falls and an assistant manager job working with The Vasco Era. I absolutely loved both roles and worked really hard. It was a very steep learning curve but the job put me in contact with a lot of people in the industry and gave me many opportunities.
As well as the team at Falls, I was also lucky enough to have the support of generous people like Mary Mihelakos, who made sure I knew everyone, Michael Lynch as my unofficial mentor and Cath Haridy who introduced me to Danny Rogers with a glowing endorsement which helped me secure my next music job, as assistant manager at Lunatic Entertainment.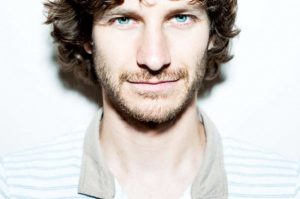 Gotye
At Lunatic, I worked with Gotye – including tour managing his mini orchestra across the country – and Clare Bowditch, and around that same time I started to manage my first band, Little Red. The decision to take on Little Red and become a manager was a daunting one, but I was strongly encouraged by the band's producer, Steven Schram, and Vasco's agent, Brett Murrihy. The journey with Little Red was another very steep learning curve and I found the step up from assistant to manager, to be really significant with far more challenges but also more rewards.
Danny introduced me to lots of great international contacts and when he opted out of speaking at Pop Montreal in 2008, and sent me instead, it was a turning point in my career. The Pop Montreal trip gave me the opportunity to meet so many incredible people, many of whom have been an ongoing part of the work I've done since. It also gave me a new level of confidence; that moment during my panel discussion when I realised that the things I was saying demonstrated a competence I hadn't recognised in myself was a pleasant surprise and confirmation that I should back myself and that pushing myself out of my comfort zone is definitely worth it.
I continued to do that and the following year, left Lunatic to start my own management company, Minnow & Co. I continued to work with Danny and the team at Laneway Festival as a contractor, as Producer of the Melbourne event, however, it was management that I was really focussed on and developed my skills and experience in. I was able to pick up The Vasco Era again and worked with them on their excellent self-titled release and took them through a tour of China, amongst other things. I also worked with Husky for a few years, signing them to Sub Pop (in that seminal label's first Australian signing) and travelled extensively with them and with Little Red, throughout the world, including relocating to London for 10 months with my partner, Dave Batty, who was there managing The Jezabels' international release.
Little Red had some great success and we had just signed a deal for them with True Panther in the states and finished a big USA tour, when the band started to fracture and then broke up. The break up of Little Red really made me rethink my business structure and focus on a lot more diversity in terms of income streams, to really analyse where my time and energy was going and to think more strategically about sustainability. With that in mind, I started an events company, The Background, with a couple of partners. By that stage, I was managing Ali Barter and Oscar Dawson (for writing/producing) and found a great balance there across the two businesses, and absolutely loved working with both of those artists.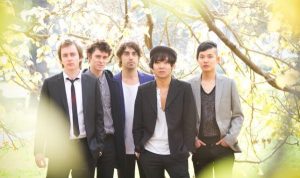 Little Red
In 2014 Dave and I had our son and I took seven months off to spend with him, which I recognise is a rare luxury in the world of small business and artist management – only possible because Dave took on my artists, and because my artists were happy for that to happen. Returning to work was both wonderful and challenging. I merged Minnow & Co with Dave's company, Custom Made so that we could work more collaborative and find that work/life balance. Managing Ali and with Oscar was easy and exciting and satisfying, however I decided to part ways with Husky and The Background and instead took a part time arts marketing job with the wonderful Janet Dawes at Hobsons Bay City Council, which gave me the structure and support I needed to find my old confidence while maintaining changed priorities, a process that was made complete with a lot of support from my husband and friends, a couple of visits to a psychologist and an incredible trip to South America with Ali Barter and Sounds Australia.
Towards the end of my tenure at the council, Leigh Treweek introduced me to the team at Vans, who contracted me to produce last year's 'House of Vans' event in November, next was the inaugural 'Low Light' winter festival in Queenscliff with Andrew Orvis from Queenscliff Music Festival and a contract position at Music Victoria as 'professional conference organiser' for this year's Music Cities Convention, working closely with the teams at MV and Creative Victoria.
In May this year, I made the very difficult decision to leave management and take on new challenges, as General Manager of the Victorian Music Development Office. I'm grateful to Millie Millgate and Kirsty Rivers for encouraging me and I'm very pleased I did so, loving this job and really inspired by what's ahead for the VMDO and all the ways we can support music, music business and professionals here in Victoria.
Have you got any advice for people wanting to start a career in the music industry and particularly any advice for those in your particular field?
Someone once told me to get as many different experiences as you can in your 20's and then you can consolidate in your 30's. I think that's great advice, and while I don't think you should stop saying yes to new things once you've consolidated and are playing to your strengths, it can be helpful to be a bit more strategic about it as your career progresses – initially just go for it.
I think the balance between pushing yourself out of your comfort zone and being gentle with yourself becomes more important as you go on too and setting up the possibility of doing that requires boundaries. Understanding your worth and being confident enough to put yourself first sometimes is a big part of that. The other thing that I just learnt this year (thanks Janet) and wish I'd known before is 'Muda': anything that doesn't add value is a waste.
Do you feel that higher education is necessary to establish a career within the music industry?
I don't think it's necessary and I have worked with many, many people who prove that on a daily basis. However, personally, I'm grateful every day for my arts degree because I think it set me up well to think creatively, which is vital in this industry. It's a lot more than that too, there was a great article in Arts Hub last week called 'Why an arts degree is now a must-have asset in the workplace' and it really rang true for me.
Certainly it's not necessary in terms of anyone ever wanting to see a piece of paper before giving you a job, but if education can help you shortcut the initial stages of learning on the job and help get you to the value adding more quickly, then that's obviously great.
What is the best life advice you've ever received?
'Desiderata' has everything I've ever really needed. My family's not religious, this was just a poster stuck on the back of the toilet door throughout my childhood – somehow the words implanted in my mind and have been helpful throughout my life.
What issues do you feel the Australian music industry and also the global industry are currently facing and how do you think these could be changed and improved?
That's a big question. I think that technology and the ever-changing nature of the supply chain for music means constant disruption, needing to always rethink the way things are done and never stop learning. That obviously provides opportunities as well as challenges but the main issue, particularly for micro/small independent businesses is adapting to new ways of working, while you're working, without always having the time/space to develop systems and processes around them (hence, Muda). This is always improving though, people in music businesses are very good at adapting and there are more and more resources available to support that constant change and develop capacity (watch this space at the VMDO).
I'm sure I'm not being controversial to suggest that a big issue is the overrepresentation of white, middle class, males throughout the industry; on stages and in power positions. This is changing, but there is so much more to be done. It requires people to acknowledge their privilege, to remove barriers from the earliest point of access and ensure those barriers stay down throughout the career life path of everyone in music. It also requires an awareness of the fact that a privileged position doesn't equate to 'merit' or to knowing the best way forward and keeping the phrase 'nothing for us, without us' in mind, is also key.
Another big one is financial return to artists and their teams and the sustainability of many music careers … can I please take that one on notice?
Have you had to overcome any challenges or adversity in your career, and if so how did you approach them?
I've been very lucky in my career.
Where do you live and what is your local music scene like at the moment?
I live in Melbourne's west and I must admit that I'm not really connected to the scene out there. We do go to The Rev in Footscray from time to time and anywhere you can bring a kid to, but usually head to the city or the north to see music.
How do you unwind from all of your responsibilities?
Spending time with my family and friends. I know it's a cliché but it's just the best thing ever.
Who are your role models in the industry whether they be international/Australia?
Megan Jasper and Dawn Barger are both extremely impressive, and I'm also inspired every day by Johanna Greenway, Heidi Braithwaite and the entire LMO crew.
What does 2019 hold for you? Any exciting things that you can tell us about?
So many exciting things. The VMDO is working with AIR on one Fast Track Fellowship – just announced: Rhianon Damas is the recipient – and will partner with AAM to send a manager overseas in the first half of 2019.
We've got a whole range of networking events, workshops, international outbound and inbound missions as well as a number of research projects that will inform more projects later in the year. There are a number partnerships and programs that we will announce in the new year too so please keep an eye out and get involved.
What is your ultimate goal for the VMDO?
To do what it says in the strategic plan and 'grow the prosperity of Victorian music businesses' and in doing so, become a really valuable asset for those businesses.
Who are the top 3 artists you're currently listening to?
Tia Gostelow, Vague Utopia (cannot stop listening to that whole album)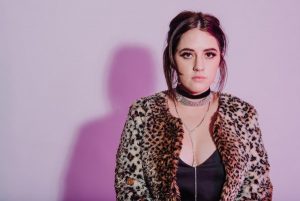 Tia Gostelow
Birdz featuring Ecca Vandal, Place of Dreams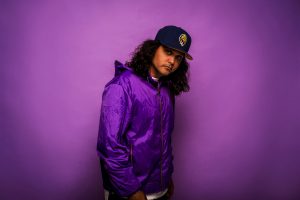 Birdz
Laura Jean, Girls on the TV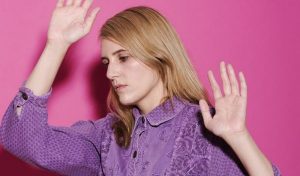 Laura Jean
What's your go-to karaoke song?
Easy, it's Dolly Parton's "9 to 5".