Cabrea, you're a Creative Associate at Downtown Music Publishing based in NYC. Tell us your story! Where did you grow up and how did you find yourself in crazy, New York City?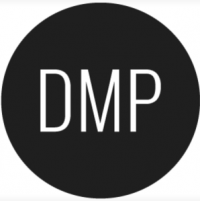 I am from the suburbs outside of Boston. My parents moved there before I was born so I grew up in the same house that they are in today. It was a great place to live but I HATED the cold.  When it came time to apply for college I decided I wanted to go somewhere the exact opposite from what I was used to, which is what landed me in the desert at University of Arizona in Tucson. I studied Media Arts with a emphasis on Film Producing.
While I enjoyed my time in the sun by the end of 4 years I was eager to make it back to the east coast. I spent a brief moment in Charleston, SC after I graduated then finally made it to the big city!
Tell us about you role, what does your day-to-day entail?
I am very lucky in that I have a lot of variety in my day to day. My role at Downtown Music Publishing is to find sync opportunities for our catalog. I send music to supervisors for specific projects they are working on and brainstorm more proactive ways to get our writers' songs out into the world, mostly focusing on brands. I also manage our sync database that houses all the audio we work with. It's great because I am the first person that gets to listen to all the new music we have coming through our "doors".
How did you get your start in the music industry and how long have you been in the music publishing realm?
Since I studied film my first internship within the music industry was actually after I graduated. Film is a passion of mine and I loved all my classes but as I neared graduation I had this gnawing feeling that I didn't want a film gig. Music had always been a major part of my life but since I never played an instrument I thought I could never actually work in music. Fortunately I applied to an internship at the Music Farm, a music venue in Charleston, SC on a whim and got it! The Music Farm opened my world and I sincerely would not be where I am without it.
The music industry in Charleston is very tight knit community. It felt so safe and comfortable to learn and grow there before jumping into the hustle of New York City. After my internship I began promoting a recurring series at the Music Farm that highlighted all local bands and artisans. I also worked at smaller hybrid venue, Dusko, that in addition to concerts served as a gallery, bar and coffee shop.
I moved to New York to write for The Future FM's music blog. I mostly reviewed albums and concerts. I loved that it got me out and about to shows where I met some amazing like minded people. My job at Downtown Music Publishing was actually my first in the publishing realm. It felt like a perfect fit working on the sync team because it married my love for film and music.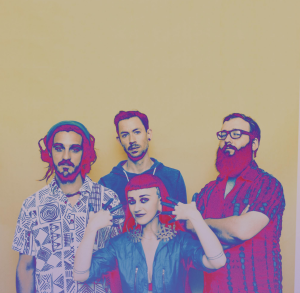 Hiatus Kaiyote
What artists are on your roster, to name a few? Do you represent any Aussies?
We do represent some Aussies! Hiatus Kaiyote, reigning from Melbourne, are one of my favorite bands to work with! Our active writers on the roster also include Ryan Tedder, Gabriel Garzón-Montano, Nick Hakim, Hinds, Cold War Kids, and Santigold. I also can't get enough of our latin catalog from Fania Records. I had never heard of Boogaloo until we signed Fania and now if you walk by my window on a Saturday all you can hear is Joe Bataan and Ray Barretto.
As an unsigned artist in the early stages of his/her career, what would you say is best practice for approaching a publishing company? What stage should an artist be at?
First and foremost do your homework and research the company you are approaching. If you know what kind of publishing deal you want (for example admin vs. co-pub) make sure the company does that kind of deal. Look for companies that work with unsigned artists as well. Always see if you have a mutual connection at the company and try and get an introduction, it will help get actual ears on your submission!
What advice would you give someone wanting to work in music publishing?
Music Publishing is constantly growing and adapting. It's rewarding to be on the same side as writers and fighting to keep their work valued. My advice is to work hard and be innovative! Voice your ideas and you can influence where the industry is going.
Give us your take on the local NYC music scene, where do you go to see shows and who are some local artists you'd recommend we keep an eye on?
The local NYC scene is thriving, I find myself at shows every single night. We have an amazing community of music lovers within the industry! Baby's All Right has to be my favorite venue in the city, although I used to live behind it so I might be a little biased. No matter what night you go there you are bound to see something good! I mostly go to the Bowery Presents venues and a few DIY spots in Brooklyn. A few local artists i've been digging lately are Sunflower Bean, Nick Hakim, Vagabon, and Big Thief.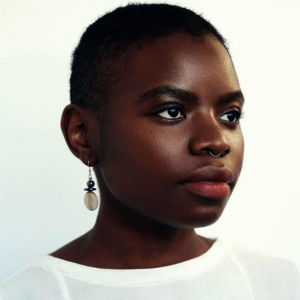 Vagabon
Have you had to overcome any challenges or adversity in your career, and if so, how did you approach them?
The music industry can be very all-consuming. It is definitely a challenge to balance work and a social life. Sometimes I get into the grind and it's hard to step off. I am always trying to remind myself to take some time for me.
What I do love about music though is most of the time work and pleasure mix in together. There is also an incredible and supportive community of women within the industry here. I am a member of the New York Women In Music chapter, which provides a network of women and more importantly a safe place to discuss current issues, experiences, and seek advice.
Do you feel that higher education is necessary to work in the music industry?
It depends on what part of the industry you want to be in. Some careers require higher education but there are also plenty of opportunities and avenues you can find yourself in without going down the path of higher education first. That being said I value my film degree and I think it gives me an interesting perspective on projects.v
Who are your role models in the industry whether they be international/American?
Patti Smith, as a musician, writer, and an advocate for the arts has been a massive role model for me throughout my life. It wasn't until after I read Just Kids that I decided I absolutely HAD to move to New York.
What is your go-to Karaoke song?
Teenage Dirtbag by Wheatus