What is your role at RTRFM and how long have you been in the position for?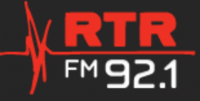 I produce and present RTRFM's Breakfast show Monday to Friday and I've been in the role since January 2015. Before I got the job I'd been a volunteer at the station since about 2009.
Describe a normal day in the life of Caitlin Nienaber!
My alarm goes off at about 4am and after staring into a cup of tea for half an hour trying to wake up and getting dressed by phone light I head into work at about 5.
Between 6 and 9am I'm on air playing tunes and doing interviews and chatting to people. It's the most important three hours of the day for me: heaps of fun, but because I don't have a producer I have to make sure I'm on top of everything by the time 6am rolls around and I'm on air.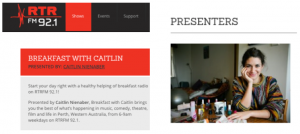 My alarm goes off at about 4am and after staring into a cup of tea for half an hour trying to wake up and getting dressed by phone light I head into work at about 5.
Between 6 and 9am I'm on air playing tunes and doing interviews and chatting to people. It's the most important three hours of the day for me: heaps of fun, but because I don't have a producer I have to make sure I'm on top of everything by the time 6am rolls around and I'm on air.
How did you get your start in the music industry – what is your story of how you got to where you are today?
It's been a slow and steady journey with no direct route, really. I was completely obsessed with music and listened to a lot of radio in my high school days. I think I always harboured a secret wish to work in radio or in a music store, but was way too shy to do anything about it.
I took about five years to finish an arts degree and spent a year volunteering at a multicultural community radio station called 6EBA 95.3 where I did a little show once a week. I started out at RTRFM the following year on work experience organised through uni and just didn't leave. I spent the next four years or so working at a video shop and hanging out at the radio station the rest of the time. I did whatever I could: I filled in on shows, helped out at events, I read news, did a bunch of producing and lots of interviews.
I got to a point where I needed a new challenge and wanted to get better so I moved to Sydney in 2013 and did a grad dip in radio at AFTRS which was one of the best years of my life so far. Once that year ended I needed a job fast so spent a very strange year as a journalist at a commercial radio station in Wollongong.
Towards the end of that year I got a very welcome email from RTRFM's General Manager telling me that long-time Breakfast presenter Peter Barr was finishing up after 10 years and might I be interested? I applied for the job, got it and here I am.
Were there any skills that you had to develop in your role that you didn't originally think you would need?
Heaps! Radio is so much more than just being able to talk and knowing about music. A big part of it is being able to listen and develop rapport with people which takes a long time to get right.
So much of my job is off-air too. Things like time management and organisation are crucial skills that I've had to work on. I'm an over-preparer so sometimes I really need to make myself step away and chill out!
I'm also actually a pretty shy, quiet person who hasn't ever been hugely into social media so that's been a bit weird – getting used to having to put myself out there more.
Have you got any advice for people wanting to start a career in the music industry and in particular, in radio?
Oh man, I don't know if I'm qualified to be dishing out advice – I feel like everything for me so far has been a bit accidental! But I will say that I work really hard, I'm pretty reliable and I keep things profesh – that kind of stuff goes a long way.
In terms of pursuing a career in radio, the best thing you can do is do radio! Get involved in with your local community station, make yourself useful and do whatever you can. The only way you're going to get good is with heaps of practice, lots of mistakes and many awkward moments. If you're willing to rock up and do the work, opportunities await…
Do you feel that higher education is necessary to establish a career within the Australian music industry?
Obviously it's not compulsory, but I think it's definitely valuable. People bag out arts degrees (I majored in Anthropology and English) but I'm so glad I had that time in my life to figure stuff out and make more sense of the world. Particularly for the kind of work that I do, I talk to all sorts of people every day so I need to have a decent general knowledge and know things about stuff!
I'm also really glad I did a grad dip at AFTRS a couple of years ago. I did a lot during that year that I'll probably never use again but I made some incredible friends, learnt so much about the Australian radio industry and learnt really practical skills from some of the best.
What tips would you give an artist trying to succeed in Australia? Is there a certain route they should take?
Keep your head down and work really hard on whatever your thing is. Don't expect things to happen all at once. Be generous and professional and make sure you have good relationships with people.
Have a realistic idea of what success is and enjoy the process of working towards your goals. I hear a lot of people talking about 'making it' in the music industry but I think the really successful people are the ones who can make their creative process part of a full and balanced life in the long-term.
What issues do you feel the Australian music industry is currently facing and how do you think these could be changed and improved? (any issues specific to the radio/community radio realm?)
The future of community radio is a big one at the moment. The sector lost out on funding to the tune of $1.4 million per year to broadcast on digital radio in the latest budget. Labor and The Greens have pledged support in the lead up to the election we're still waiting on word from Malcolm Turnbull.
It doesn't mean that stations are going to get pulled off air immediately, but it puts us behind the commercial sector, The ABC and SBS. I think community radio deserves a lot more recognition. It's not just a training ground for young broadcasters and a place for budding musicians to get their music played, it's a crucial independent voice in a very stale media landscape. It's also very much a community and a way of life for lots of us. I know that for many of our volunteers and listeners RTRFM is the place they turn to in their darkest and most difficult times.
Have you had to overcome any challenges or adversity in your career, and if so how did you approach them?
A big challenge was taking over on Breakfast last year. Peter Barr left big shoes to fill after 10 years in the job and I imagine for lots of people listening it has been a big adjustment. Even I had gotten so used to hearing his voice in the mornings that it's taken me a while to realise that my job isn't to be him, it's to be me. I've dealt with a handful of people being jerks about it but the majority of people have been really welcoming and positive.
It's also taken me a long time to find my niche and feel like I have a voice that deserves to be heard. I think some of that is my own bullshit but I think there's part of it that goes with being female. I see a lot of younger broadcasters come through the station and even though the same opportunities exist for women and men, the guys generally come in with more of a sense of entitlement to get on air straight away while the girls sometimes assume they should be producing or doing admin behind the scenes. It's a mentality that's definitely not confined to radio, or even the music industry but permeates everything to a degree. I get disheartened by it every now and then but I'm seeing a gradual shift. There's heaps of great young women at RTRFM at the moment and I'm looking forward to seeing (and hearing) them on air more and more.
Who are your role models in the industry whether they be international/Australia?
So many! Peter Barr, my predecessor on Breakfast at RTRFM, has been a great mentor to me over the past decade or so. He is a ridiculous, funny man who has always supported me and given me great opportunities.
Triple J's Myf Warhurst, Rosie Beaton and Mel Bampton were a huge inspiration to me in my radio and music-obsessed teenage years. I met Myf recently and was so overwhelmed with nerves only managed to squeeze out about 3 words.
It was also really inspiring to meet Henry Rollins recently at the Australian Music Prize in Sydney. I had a brief chat with him about doing radio and hearing him describe how much time he spends listening to music and putting his show together was great motivation to keep working really hard.
If you could go back in time and experience one music moment what would it be?
So hard to pick just one! PJ Harvey performing during her "Joan Crawford on acid" phase.
What does the rest of 2016 hold for yourself and RTR? Any exciting things that you can tell us about?
I'm just about to expand my job to take on coordinating interviews right across the station which means I'll be working full time (finally!). I'll be having lots more to do with all our volunteer broadcasters which is always lovely.
I'm also really looking forward to being on the judging panel for the Australian Music Prize again this year so I'll be spending the second half of 2016 devouring lots of Australian albums.
Top 3 artist you're currently listening to?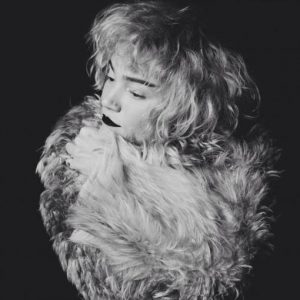 I'm so happy that Cosima Jaala exists. I think I listened to their song Salt Shaker more than anything else last year.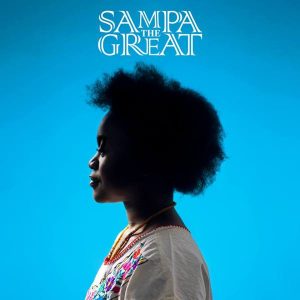 I have yet to see Sampa live, but she keeps putting out new stuff and it's all killer!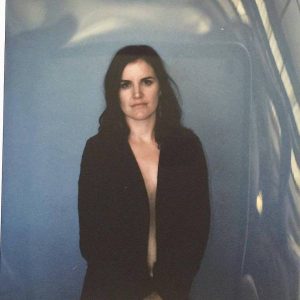 Abbe is a motherfucking rock star who I hope spends her days reclining on a throne being fanned and fed grapes by beautiful young women because that's what she deserves.
What's your go-to karaoke song?
I cannot hold a tune whatsoever and I make it my mission in life to never sing in public.