Please tell us your story! How did you get to where you are today?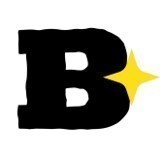 I was born and raised in Katherine NT, around the Katherine river, culture and music.
At age 15, I relocated to Melbourne to finish my schooling, landing in banking then later child protection, gaining my diploma in community services.
I really enjoyed working with people, but my heart was with music, and when my niece Lil' Kootsie posted some music clips on FB, I saw an avenue to pursue artist management.
I contacted First Nations artist label Bad Apples to bring Lil Kootsie to their attention, which led to being offered a role within the Barpirdhila team, managing events that focus on bringing First Nations Female/Non-Binary/Trans artists together.
Through experience and continuing mentorship, I am growing as an events manager whilst managing Lil Kootsie and my 7 yr old son.
For those who are unfamiliar, tell us a bit about Bad Apples and Barpirdhila, what do you do and which artists do you work with/have you worked with?
Bad Apples is an Indigenous owned record label formed by Adam Briggs. Bad Apples Music allows Aboriginal and Torres Strait Islander artist to excel at the highest level within the music industry, both nationally and internationally. The Barpirdhila Foundation is an Aboriginal-controlled organisation aiming to contribute to the sustainability of excellence of the Aboriginal and Torres Strait Islander community within the creative industries.
Within Bad Apples I have helped booked workshops for the artist, but my main work is for the Barpirdhila Foundation, where I produce the Yawalyu shows, working with artists Kaiit, Alice Skye, Kee'ahn, Allara, The Merindas, Philly, Birdz, Lil Kootsie and Fred Leone to name a few.
Have you had to overcome any challenges or adversity in your career, and if so, how did you approach them?
The first ever obstacle I came across was getting started, gathering artists together, figuring out how to write up a worksheet and creating time slots. Once I got that sorted, everything started to get smoother, but you never know what's around the corner when organising events!
Sometimes artist would get stuck in traffic and miss soundcheck. When this happened, we had to do a quick line check before the artist went on. When things don't go to plan, I am usually good at thinking on my feet and figuring out if it can be solved or to just go with the flow.
What do you think is currently the biggest threat to artists or the industry and what would you do to change it?
The biggest threat to the artist and the industry so far has been the COVID-19 Virus.
With venues closing we had to cancel a few shows and couldn't help artist find venues to do live music. With COVID-19 putting the industry at risk the Barpirdhila Foundation created a donations page to help artist through this tough time. We also put on a few online Yawulyu shows to further support the artist and to promote the donations page for artist to access.
Where do you live and what is your local music scene like at the moment?
I currently live in Melbourne and the live music scene here is very vibrant. There are always small events on in between the big events. However, the music scene in these times is not so great for venues, and some shows have been moved online. With the shows now being online the artists are getting less and venues aren't getting any revenue. The positives from this is that the shows are now being streamed online making it more accessible for people to join in on the music and events.
Who are your top 3 Australian artists to watch right now?
This is very hard for me to choose because I have so many artists I watch, but my top three would have to be Kaiit, The Merindas and Lil Kootsie.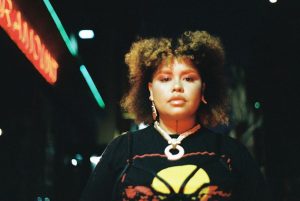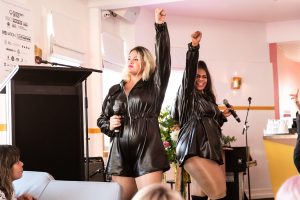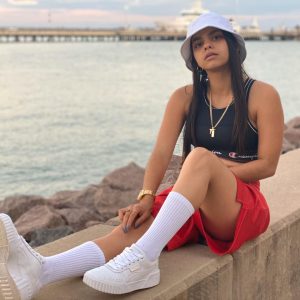 If you could work alongside an Australian artist that you have yet to work with, which artist would that be and in what capacity?
Thelma Plum and Jessica Mauboy. I would love to work with these two artists in one of the our Yawulyu Shows.
What does the rest of 2020 hold for you? Anything exciting you can tell us about?
2020 has been a very unpredictable year, but I have hopes that I will make a full transition into the music scene where I can work in both events and artist management. Being a full-time mum and working towards a career in music has its struggles, but with passion and drive I know I will excel.
Let's talk about the high's vs the lows of your career, what is your greatest achievement so far vs a moment you'd prefer to forget?
Event Management for the Barpirdhila Foundation and working on the Yawulyu Show,
Managing Lil Kootsie and seeing her progress and previously managing Allara and Brent Watkins and watching and learning from them as artist.
The lows of my career would have to be jumping in when I am not ready, but these are the moments I love the most.
The greatest achievement would have to be, being a part of the One of One committee and helping organise the event, watching it come together and seeing it all go well.
The moments I would prefer to forget are none! Everything I have done, every mistake I have made has taught me so much. I love the lows just as much as I love the highs.
Who has been your greatest champion in your career so far, who has helped you along the way?
Coco, Nathan and Troy have been the best support and help within my career this far. Coco helped me and supported me to get to where I am today and she continues to be a great support for me. I am very grateful for her! Nathan has been an awesome support within my event management and continues to support with more opportunity and Troy has been my rock through it all.
What is your go-to Karaoke song?
Without a doubt, "Hero" by Mariah Carey.