What is your current role or roles within the music industry?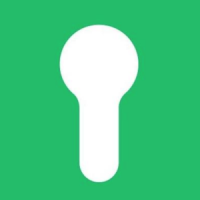 Co-founder and Director of Secret Garden Festival.
Describe a normal day in the life of Clare Downes.
There is no routine every day is hugely different. There's a lot of laughing, tonnes of creativity, extremely hard decision making and a healthy amount of pressure.
How did you get your start in the music industry – what is your story of how you got to where you are today?
I studied Journalism at uni, but it wasn't right. The reason I knew that was because as a journalist I was only willing to work in Sydney. However, I thought if I got a job working for a festival I would work anywhere. So that's how I knew I had to work in the industry. I then got a job as an office manager (glorified coffee runner) at a music management company. My best friend Matt Emsell who was also working there asked if I wanted to start a music festival. I was like "hell yes. We can have it on my parents farm".
We had NO idea what we were doing but we had all the passion and vision that was required for a tiny (300 people came) but kickass first ever Secret Garden. It was total magic and had all the ingredients for what would become something I have fallen deeply in love with and has my livelihood for 10 years.
Have you got any advice for people wanting to start a career in the music industry and particularly working in festivals?
If you want to start your own festival, just get stuck straight in. Don't delay. If you want to work for a festival, do a summer of internships working on as many festivals as you can. Gain the experience, contacts and also get an understanding of which area of management you want to get into.
Do you feel that higher education is necessary to establish a career within the music industry?
I don't think so for festivals. You are far better off getting out there and gaining experience.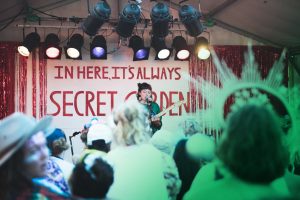 What is the best life advice you've ever received?
We are here for a good time not a long time.
What issues do you feel the Australian music industry is currently facing and how do you think these could be changed and improved? Specifically in the area of festivals?
All relevant industry bodies working together on ways to regulate festivals effectively. Solutions that will minimise harm and ensure the continued prosperity of the event.
Have you had to overcome any challenges or adversity in your career, and if so how did you approach them?
So many! It's a very full on job and not for the faint hearted. If something very stressful has happened, I look at the absolute worst-case scenario and work out a plan based on that. Trying to stay positive is the worst thing you can do for managing stress. When you realise that the worst-case scenario is manageable, you calm down and can get back to work and being effective.
Where do you live and what is your local scene like at the moment?
I live in Sydney. I love it. I am always on adventures in Sydney seeing new music,
theatre, parties and performance art shows. Anything! I love it all. I also spend a lot of time on the farm where Secret Garden is held.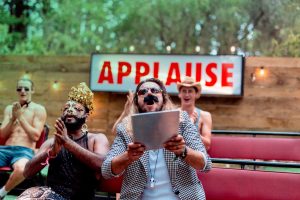 How do you unwind from all of your responsibilities?
I'm obsessed with fly fishing. I go any chance I get.
What is the most rewarding experience that you've been a part of during your career?
Every year Secret Garden gets better. The programming is richer and more diverse, the creative areas become more incredible. I don't know how it happens, but it goes up a notch every year. I'm extremely proud of that. Also when the dust has settled and we have wrapped up another year, we give profits to charity, which is a nice feeling.
What has been your proudest achievement so far?
Running a successful and loved event for so long and raising hundreds of thousands for some really good charities.
Who are your role models in the industry whether they be international/Australia
Kim Pengelly is an amazing GM of Big Sound. She is strong, kind, fun and smart. They are the dream qualities of someone I hope I am or can become. My role model is my friend Libby Southwell, who ran events and festivals in Sri Lanka. She is the most creative person I know, because she has approached life like a blank canvas that she gets to be the creator of. She has grabbed the precious life she has with two hands and in on the wildest adventure! That, plus she is smart, passionate, funny and so loving.
What does the rest of 2018 hold for you? Any exciting things that you can tell us about?
I am head deep in Secret Garden planning. It's going to be back to back meetings with some of the most talented people I know and pulling together the best party our brains can dream up.
Top 3 artist you're currently listening to?
Revisiting everything by Outkast, Badbadnotgood and Baby Beef.
What's your go-to karaoke song?