Correne, you're an Artist Manager working with The Cat Empire and Harry James Angus. Tell us your story! How did you get to where you are today?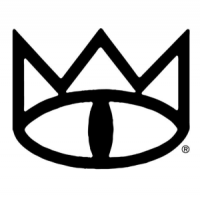 I first met Felix (one of the front men of The Cat Empire) when he was 16 and I was 21. I was dating his second cousin, and got seated next to him at a family function! He had a jazz trio at the time, and I engaged them to play at a fundraising ball I was event managing for a youth charity. Three years later he called me out of the blue and invited me to see The Cat Empire.
I went to their third show as a 6 piece. Their energy and their music made my hair stand on end, my arms get goose bumps, my mind run crazy with ideas. And then it made me quit a job I hadn't started, to manage a band of people I didn't know, in an industry I knew nothing about. One of my friends describes it as a trance I went into and never came out of!
I offered the band three months of my time, and we all took a giant leap together, in the same direction. Within 1 month we got our first invitation interstate (Adelaide Festival), and in 3 months we got our first invitation overseas…The snow ball effect kicked in and we have hardly stopped since.
Tell us about your day-to-day, what does that entail?
I manage the band, but I also run their record label globally, and I am their agent for Australia.
It involves:
A lot of emails.
A lot of communication.
A lot of negotiation and mediation.
Constant reinvention of the business model.
Clear thinking, and loads of planning and strategy.
Financial management.
Leadership.
Constant ideas generation.
And a high level of understanding of people, particularly creative people and their dreams for themselves. I am with the band for about a third of all of their OS tours these days, and usually with them in Australia.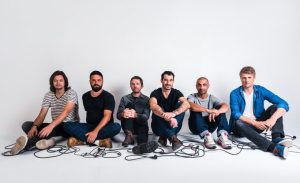 The Cat Empire
What issues/potential issues do you think the current Australian music industry face?
Relevance of the bodies that govern the industry – I think ARIA and AIR need to evolve quickly to catch up with the latest revolution the industry has undergone, so they can genuinely service their membership bases with info and support that answers the issues Australian labels face.
As always, finding relevant international pathways for Australian bands to establish meaningful and profitable opportunities in other markets remains core to developing long term careers for Australian bands.
I actually think the future looks bright though, and of the 17 years I've been doing this, there has never been a better time for artists (and their representatives where they choose to have them) to be in control of their careers. There is a global audience at the touch of a button, and you can reach fans more effectively than ever before. You can find out if you have fans in other markets BEFORE you spend money going to them.
The insights we now have from the data that is available at our fingertips is incredible, and takes the guess work out of so much, but should not replace that 'gut instinct' which is usually still right.
Give us your take on the local Melbourne music scene, where do you go to see shows and who are some local artists you'd recommend we keep an eye on?
I don't get out as much as I used to because I have two small children. I am a big fan of outdoor shows. I think we should be playing music in spaces where people love to be, not in dingy dark caves. A huge percentage of The Cat Empires shows are outdoor, and that keeps us light!
We have been digging up some great bands while looking to book a support for The Cat Empire recently. Loving how many great female solo artists are coming through with dynamic voices and a lot of guts.
Have you had to overcome any challenges or adversity in your career, and if so, how did you approach them?
There are challenges every day. And there have probably been 2 or 3 incidents in my time managing The Cat Empire that brought me to my knees, where I honestly thought the adversity was insurmountable. But I had to collect myself and find a way to move forward. The trick is to face challenges by "skilling up". If you can keep the challenges and your skill level to face them growing at the same rate, you can stay in flow and grow exponentially.
I had to develop the mantra "this is not personal" very early on, so that I can make clear decisions without taking the outcomes to heart.
If you could work alongside an Australian artist that you have yet to work with, which artist would that be?
If I had the time, I'd love to work with a very young solo female musician, just to see how different it is to managing a group of guys. And in another incarnation I'd like to manage a painter, or someone from a totally different artistic medium.
Any career highlights thus far that you'd like to share?
There have been so many highlights, and this experience has really formed who I am as a person in so many ways, because I've been doing it since my mid-20's.
As I'm writing this I am sitting in the recording studio listening to the Cat Empire record some new music. They walked in, set up and started playing a song they'd never played together before, and it sounded amazing. I am in awe of that ability. And being the first (or the second alongside the engineer) person to hear new songs always feels like such a privilege.
The greatest moments for me often come while travelling the world, seeing this Australian band I manage absolutely killing it on the other side of the world. When we have played venues that we once aspired to being big enough to play; The Filmore in San Fran, Royal Albert Hall and The Round House in London, massive festivals everywhere…It's a dream we had, that came true, and continues to reveal itself.
Seeing Stevie Wonder sound check at a festival in the Netherlands was a highlight.
Then the personal stuff; the weddings, arrival of children, witnessing the guys become such a great bunch of men. I am very proud of what we have created both professionally and personally. And we still genuinely like each other most of the time – that's a feat in itself!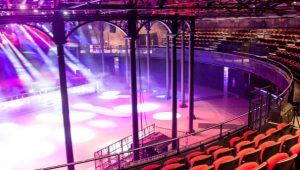 The Roundhouse, London
Any advice for people wanting to work in Artist Management? What helped you along the way?
Put yourself in front of people who you want to learn from, and offer to help them out.
Ask quality questions of yourself and of others, especially the people you represent.
Always ask yourself 'what is the objective here?' so you can be sure you are heading in the right direction, and self-correcting your course if you are not.
The things that have helped me to manage the stress of the experience are yoga, meditation, self growth, attention to health and self care. Management is a marathon, and you have to be able to run a sustainable race over a long period of time.
Who are your role models in the industry?
Interestingly, this question made me realise that while I learn a lot from watching what other people in the music industry are doing, my role models in business and life are outside the industry; entrepreneurs and great thinkers, but also people who I think have got their lives sorted in terms of priority and choices. I think the music industry has a lot to learn from more nimble, tech based, smart business. It is getting there, but there is a long way to go.
What is your go-to Karaoke song?
Islands in the stream, I'm Kenny Rogers and my sister is Dolly Parton.