Please tell us your story! How did you get to where you are today?
Looking back, it feels like a lifetime ago when I first discovered that I wanted to work in the music industry. At 19, I would eagerly anticipate the latest edition of Beat magazine, losing myself in its pages to escape the mundane of my boring call centre job. It was then that I made the decision to pursue a Bachelor of the Arts in Music Industry at RMIT, though the degree itself wasn't particularly helpful, it did allow me to connect with a lot of people and the chance to intern with Bonnie Dalton at Minnow & Co in 2011. That internship led to an incredible opportunity –  I became the personal assistant and project manager for the super talented folk singer, Clare Bowditch, as she embarked on her new venture, Big Hearted Business. My role was diverse, managing everything from national tours and album launches to international trips and events like the Big Hearted Business Conference.
After three years with Clare, I felt a pull towards something new and took off to travel around the world. By chance, I fell in love with dance music and the community that surrounds it and once I returned I found myself at WAT Artists, an electronic artist management, events & booking agency where I worked as an administration and advancing assistant. Over time, I was given the opportunity to build a roster. Driven to see more representation in the industry, I focused on signing female and non-binary artists. At this time I also gained employment working at Novel Touring and Events which led to a wealth of opportunities such as working on Pitch Music & Arts Festival and touring artists nationally. Over this period I also worked as a contractor across festivals such as Strawberry Fields, BTV, Rainbow, and Let Them Eat Cake helping out with site operations and artist services.
Fast forward to 2020, and I found myself launching a little indie dance label – Phenomena Records with Georgia Bird (IN2STELLAR) and Suzanne Gurusinghe (Surusinghe). Our shared love for electronic music inspired us to create a dance music label with a mission to give underrepresented artists and behind-the-scenes professionals greater visibility and support.
More recently, I had the privilege of working on the Music Victoria Awards and other programs at Music Victoria in 2021, before landing a job as the Tour and Booking Operations Coordinator at the Untitled Group. In this role I have been lucky enough to work across all Untitled Touring and festival entities – BTV, Wildlands, Pitch Music & Arts, Grapevine Gathering, For The Love, Sun Cycle and Ability Fest. The company has grown so much since I first started and I currently work with an incredible and talented team which I am grateful for everyday. I have recently been promoted to Head of Touring Operations which is a real honour and a compelling position of which I can't wait to sink my teeth further into. It's been a non linear but exciting journey to get here, and I can't wait to see where this role and industry takes me next.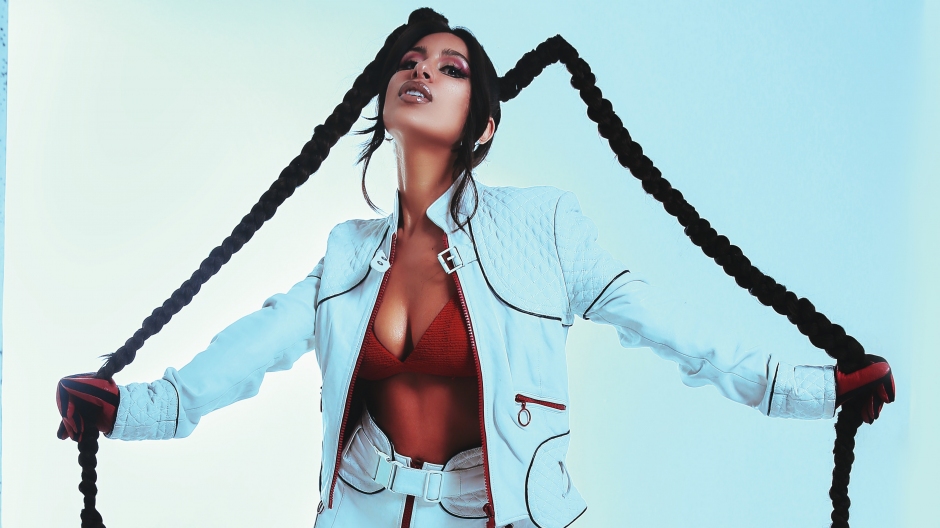 What does your day-to-day entail?
Hard to answer as every day is so different. We make jokes around the office that no day is ever the same and there is never a dull moment!
I try to get up early, exercise before my commute to work – its always a better day if I make the effort to exercise. From there my day varies depending on what is in the pipeline, as the Untitled Group delivers a range of show formats including tours, festivals, one off shows etc. for which I'm attending meetings, discussing strategy, contracting artists, venues etc., developing processes, creating campaigns, as well as seeking out and developing new opportunities etc. This of course can all change if we have festival coming up which may mean I am working on site, travelling etc.
Additionally, there's always the possibility for unexpected situations to pop up, which generally require immediate attention. I spend a lot of time communicating with clients, vendors, colleagues and stakeholders to ensure that everyone is informed and on the same page. Of course, there are tasks like emails and paperwork that need to be handled as well. Overall, my day-to-day is a mix of planning, problem-solving, communicating, and executing tasks to help achieve the touring team's and companies goals.
What is your favourite thing about the music industry? The most fun part for you?
My favourite thing about the music industry is that each day brings something new, unique and challenging. We work so hard on all our events and tours and its magical to witness our efforts transform into tangible creations such as exciting shows, unique events, and vibrant festivals. Seeing it all come to life and having the opportunity to craft moments and shared experiences for countless individuals and artists is simply unparalleled and special.
Do you feel that higher education is a necessary step to enter the music industry?
No, sure it can help but putting yourself out there, meeting people and getting involved is just as if not more important.
Have you had to overcome any challenges or adversity in your career, and if so, how did you approach them?
Many! There are always challenges and adversity but resilence is key.  I try to stay positive, adaptable, persistent and try to focus on identifying the root cause of the problem and then finding solutions to overcome it. One needs to be resourceful and seek assistance or advice from mentors or colleagues if necessary. It's also important to maintain a growth mindset and embrace failures as opportunities to learn and improve.
Do you have a single piece of advice that you can share, that has helped you in your career?
Resilience, self compassion and be respectful to those you work with whether they are just starting in their career, are a volunteer or the CEO. You never know when you might meet again.
Who are your top 3 artists to watch?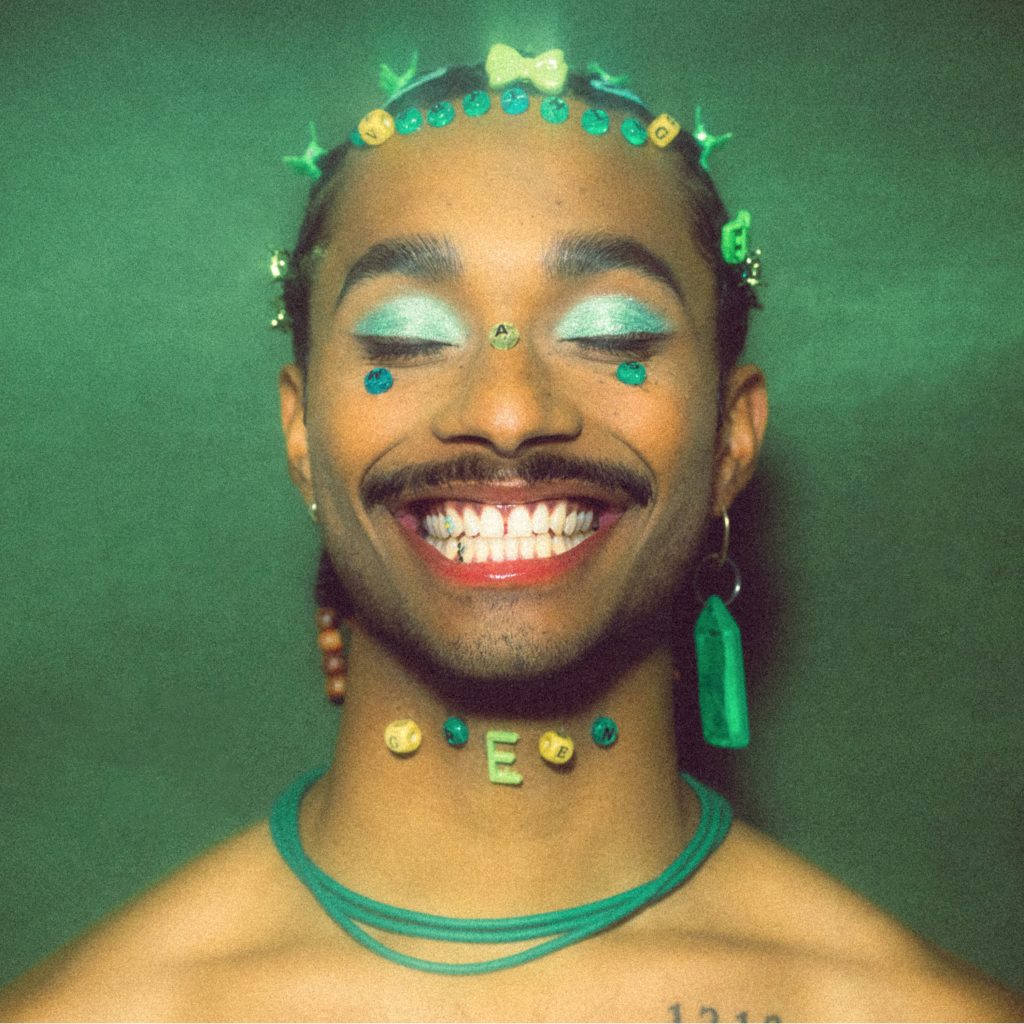 What does the rest of 2023 hold for you? Anything exciting you can tell us about?
I am currently pregnant with my first baby so will be doing that! But generally speaking more tours, planning and getting ready for next festival season. I am super excited to get stuck into my new role as Head of Touring Operations and continue to grow the team and the touring arm of Untitled.

Let's talk about the highs vs the lows of your career, what is your greatest achievement vs a moment you'd prefer to forget?
Despite facing the undeniable challenge of Covid, one of my most significant lows (losing my employment), I persevered and learned to stay afloat. Now, reflecting on my progress, I'm extremely proud of where I am today. That very low ultimately led to one of my highest points – allowing me to pivot my focus and create room for my new role. This time of reflection allowed me to grow and flourish.
Another high was probably Pitch Music & Arts 2022 – it was our first camping festival post COVID and it sold out. It was a successful event and a great testament to Untitled and the team who worked on it. 
Who has been your greatest champion in your career, who has helped you along the way?
I have been very lucky to work with many amazing and generous people over the years who really carry and uplift those around them. Clare Bowditch, James Ware, Nicholas Greco, Monty McGaw and Fil Palermo have been great champions throughout my career journey and I'm very grateful to have worked and continue to work with them as well as many of my colleagues.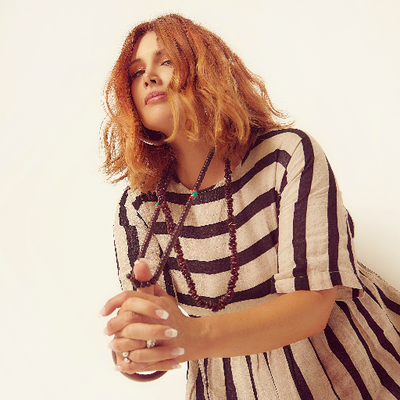 Do you have any activities that you do for self-care that are non-negotiable?
I try to create clear boundaries for myself when it comes to taking work home with me. I do my best to leave work at the office as I feel it is super important to have rest and balance. I have the tendency to want to keep going and its important that I do rest and pay attention to the other important things in my life. Exercise is another important part of self care – I can't quite do it anymore but riding to work was a great way to get exercise in everyday and clearing the mind. My partner and I also dedicate one night every week to self care and which often entails a face mask, TV show, massage and anything that we particularly feel we need! Meditation is also good! 

How firm are you with boundaries between work/life balance and how do you try to enforce them?
I try to keep as much of a work/life balance as possible but sometimes it can be hard especially in festival season. Ways I try to manage it is leaving work at the office!

Any tips for a quick 'pick me up' if you're having a shitty day?
Putting on a good playlist or mix of the day always puts me in a better mood!
What inspires you?
So many things – events, books, music, art, mates but also the people I work with.
What is your go-to Karaoke song?
Ooo hard one. Either Show Me Love – Robin S or Dua Lipa – Don't Start Now