Please tell us your story! How did you get to where you are today? 

I began working in TV doing work experience during high school, and from there I effectively got my foot in the door. I worked in the film industry and television industry for almost two decades, on projects such as Star Wars Episodes II and III and Superman Returns, before transitioning into the music industry and working at EMI.
During my time at EMI, I came up with the initial idea for Jaxsta – coming from the film industry where everyone is credited for their work, I found that wasn't the case in the music industry back in 2006. It got me thinking, and more than a decade later, here we are!
Tell us about your role, what does your day-to-day entail?
As Jaxsta's CEO and Co-Founder, my day-to-day is as varied as you can imagine. My day usually starts around 5.30am and finishes before 11pm. Prior to the pandemic I was travelling a lot, as face-to-face meetings are critical to our business, so I work extensively throughout Australia, the US,UK and Europe. This means I work across multiple time zones on any given day.
My daily tasks are never the same but may include presentations, meetings and endless decision-making! I appreciate the opportunities to speak on panels and I'm proud to be an advocate for Dementia Australia.
I relish my non-for profit work including Women In Music Sydney, a networking group for music professionals that I founded in 2014.
For those who are unfamiliar, tell us a bit about Jaxsta, what artists/businesses do you work with/have you worked with?
Jaxsta is the world's largest dedicated, public-facing database of official music credits. Digital music has seen an end to the printed "jacket" that once came with a physical CD or LP – where music enthusiasts and professionals would look to discover the names of those who made the music they love. Jaxsta is providing a solution by collecting catalogue data from major and independent record labels, publishers, royalty agencies and industry associations across the globe.
We currently have more than 105 million music credits, over 42 million pages, and we're growing bigger every day. We now ingest over 100,000 new credits every day and over 2 million each month!
Jaxsta's head office is based in Sydney, with representatives in New York, London and Los Angeles.
When the Covid-19 pandemic struck we wanted to do something to assist the music community through this difficult time, so in April we launched Jaxsta Pro as a free product for the rest of 2020. We believe Jaxsta Pro can help all music professionals be in the best position possible to take advantage of career opportunities once this pandemic lifts.
Jaxsta Pro harnesses the power of Jaxsta's incredibly deep data to provide a suite of tools designed to help industry professionals connect, create opportunities and enhance their career. It's a B2B platform designed specifically for the music industry.
The bespoke chart alerts that anyone who worked on a release can set is one of my absolute favourite features. Literally if you were the engineer on a track, you can set a chart alert for yourself!
How did you get your start in the music industry? Did you choose to work in music or did it choose you?
I was working with film producer Jamie Hilton on a large number of music videos, we did 18 in one year, which was exhausting. We did quite a few for EMI and it was through that work that I was recommended to interview for a project manager role at EMI and the rest is effectively history.
Do you feel that higher education is a necessary step to enter the music industry?
I completed my HSC but I did not attend university because I had an opportunity to work at Channel 9 straight out of school. I then had an opportunity to work at Fox Studios Australia that led to an opportunity to work on Star Wars. If I then went to university it would have greatly impacted the trajectory of my career that I had spent the previous five years building via industry experience.
I don't regret not going to university, it wasn't the path for me but there are times I wish I held a degree just for the extraordinary experience it would have offered. However I'm not complaining because I'm proud of what I've achieved since finishing year 12. I literally went straight out into the workforce (I've had a job since I was 14).
Have you had to overcome any challenges or adversity in your career, and if so, how did you approach them?
Like anyone I have stories, we all do. There have been some truly horrid things I've had to navigate during the course of my career – like many women. I am proud to have the ability to build a company with the kind of work and office culture that I dreamt of working in. I love my Team and am very proud of every single individual that works for Jaxsta and that for me is the ultimate outcome.
Who are your role models in the industry be they international or Australian?
Ooh this is a tough question as there are so many. Within Australia I greatly admire Milly Petriella, Dean Ormston, Maria Amato, Jaddan Comerford, Millie Millgate and Brett Cottle.
Internationally (again so many) Dr Richard Burgess, Dr Portia Sabin, Debora Fairchild, Kim Beauchamp, Maureen Droney, Kelley Purcell, Joe Conyers, truly I could list at least 30 people for each list.
Who are your top 3 artists to watch?
Another tough question. Aghh. Okay:
1) Charlotte Lawrence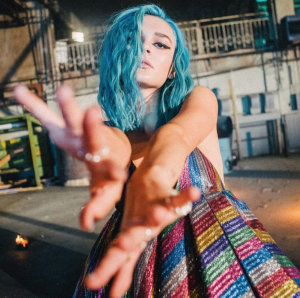 2) Jack Gray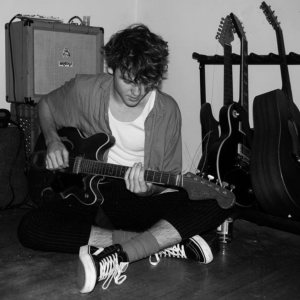 3) Leah Kate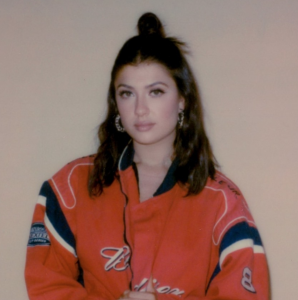 What does the rest of 2020 hold for you? Anything exciting you can tell us about?
Right now like every other company on earth we are doing our best to navigate the fallout from COVID-19. We announced that Jaxsta Pro will be free for the remainder of 2020 as our way of supporting the music community through this difficult period.
The rest of the year is full of exciting product releases to both Jaxsta.com and Jaxsta Pro. Every week the product gets better as our Team works on improvements and bug fixes. They are my dream makers and I couldn't be prouder of the work they are doing. I literally cannot wait to roll out this year's scheduled product enhancements.
Launching our podcast Humans of Music with Rod Yates is definitely a highlight of 2020.
Let's talk about the highs vs the lows of your career, what is your greatest achievement vs a moment you'd prefer to forget?
Hand on my heart, Jaxsta is the highlight of my career, but it only comes following some amazing opportunities I've been able to experience.
As for the moment I'd prefer to forget – I do my best to keep out the negative thoughts (if this was a visual interview I'd show you my actions!!) so to be honest I'd rather not go there. I believe in learning and growing all the time, and that's what I take from any low moment.
Who has been your greatest champion in your career, who has helped you along the way?
These questions are so tough. I have been fortunate to be supported by a significant number of people throughout my career and life. Firstly my parents Lili and my late father Nigel Louez were/are first and foremost my greatest champions. I can't thank them enough for their love, support and belief and giving me an opportunity to follow my dreams.
My great love, Louis Schoorl, my husband and co-founder of Jaxsta. There is zero way that Jaxsta would exist if we hadn't done this together.
There are honestly too many people to list on a professional level because I'll inevitably leave someone out and that wouldn't be fair. Many women and men have supported and lifted me up – without whom I would not be where I am today – the gratitude I have for these people is immense.
What do you think is the biggest threat to artists or the industry and what would you do to change it?
Your credits. If you don't ensure that your credits are accurate and correct and in the digital music chain there is so much you will miss out on from work opportunities to royalties. Credits have a very long tail and metadata matters. You need to know about metadata, how it works, what the supply chain is and to ensure you have your credits. A great place to start is to check your credits on Jaxsta.com and let us know if anything is missing.
What would your younger self like to remind your current self?
To breathe. To not be so hard on myself and relax. Everything has a way of working out. I would also tell myself to stop listening to the voice in my head when it gets negative. Shake it off, re-focus and move forward.
What is your go-to Karaoke song?
Chatanooga-Choo-Choo because it's my key 🙂 No seriously – how long is a piece of string? I can't possibly answer this question, there are too many favourite songs to list.