Jillian, you're the Senior Editor at Pitchfork in NYC. Tell us your story! Where did you grow up and how did you find yourself in crazy, New York City?

I came to New York almost seven years ago after Billboard Magazine hired me. I had been living in Indiana, where I was briefly a reporter with the Indianapolis Star right after graduating from journalism school. I had interned and then freelanced for Billboard, and I'm incredibly grateful that the digital editor there, Jessica Letkemann, took a chance on this eager 21-year-old from Ohio. I'm originally from right outside Youngstown, an old steel mill city that Springsteen used to pour one out for America's crumbling Rust Belt. The classic-rock culture of that place and more specifically, my father's record collection shaped me in a major way. So did running a small-town newspaper as my first job, writing terrible columns about how badly I wanted to work at Rolling Stone (among other things). Since then, I've been lucky to work in few different corners of the media industry as a writer and an editor, from New York Magazine to CBS to Flavorwire, always with a focus on music and pop culture.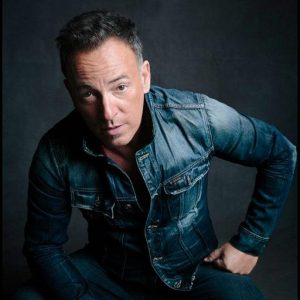 How did you get your start in the music industry and how long have you been with the Pitchfork team?
I've been with Pitchfork as an editor for about a year and a half, and have been writing for the site since 2013. I got my start, as I mentioned above, through the benevolence of a Billboard editor who saw something in me and took me under her wing. My first paying gig in the music industry proper, though, was a college job assisting this booking agent Scott Winland, who specialized in underground garage rock—Goner Records kind of thing. I learned a lot about fair door cuts and artist visas and all that fun stuff working for him. I'm glad I did, too—it's helped me in writing about the industry.
As Senior Editor, what does your day-to-day entail?
I run Pitchfork's section called The Pitch, which consists of timely midlength features and commentary, so my schedule can be a bit of a moving target depending on what's going on in the news. I typically edit a couple pieces a day, and beyond all that entails, I'll be working on writing assignments or various staff duties. Listening to new music and talking to my colleagues about it—whether IRL in our listening room, on Slack or our staff messageboard, or in email debates—does take up a fair amount of time. That's the fun part, though. That aspect doesn't exist everywhere I've worked, and I think it makes a huge difference in both how we cover music as an organization and our own personal enjoyment of the work.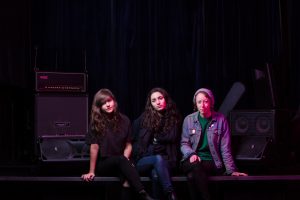 Camp Cope – photo by Elleni Toumpas
What issues do you feel the North American music industry is currently facing and how do you think these could be changed and improved?
The problem I'm most concerned about right now is the consolidation of power within the live music industry here, what with AEG and Live Nation/Ticketmaster embroiled in an arms race to control every venue in markets both big and small. That leads to the ongoing death of our small independent venues and makes it impossible for artists to tour without doing business with these (at times shady) conglomerates, but it also worries me from a larger ticketing perspective. Not being able to beat the scalpers, these companies are starting to dabble with the secondary ticket market as well. If you think buying tickets now is a pain in the ass, just wait until they introduce dynamic pricing; getting good seats will become like a giant auction. I'm not heartened that much can stop the problem now, short of extremely aggressive government policy—which, under capitalism's #1 fuckboi Donald Trump, sure as hell ain't going to happen. Shows need to be affordable to young people from all walks of life, or else we've lost the point of this entire thing, as far as I'm concerned.
Have you got any advice for people wanting to start a career in the music industry?
This industry is competitive, so you need to come correct. Do the research before you reach out to someone you're asking for something. An example from my corner of things: I can't tell you how many young writers pitch me in a way that suggests: 1.) they have no idea what kinds of pieces I edit, 2.) they don't know Pitchfork very well in general. I get more of these emails than I have time to answer them, so the ones that aren't thoughtfully done often go unanswered.
Because this field can be cut-throat, I also think it's important to keep a group of people around you whose work you respect professionally, in addition to trusting them personally. Especially when you're starting off, those people right there with you at the bottom will keep you sane, and you can look out for one another along the way. I do think it's important to help others when you can, even in the early days of a career when it seems like there aren't enough opportunities to go around. This industry is small and unpredictable; in addition to making your soul feel like garbage, it probably won't benefit you long term to be an asshole.
Highlights of your career so far?
Interviewing Cher in person and having it go so well, she gave me a little nugget of life advice (always be yourself and wear black eyeliner). Getting to see the world through assignments. Giving Weezer's Blue Album a 10.0 on Pitchfork.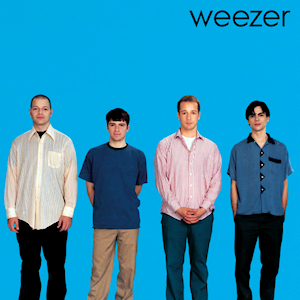 Give us your take on the Australian music scene. What Australian artists are on your radar? Any artists you're keen to catch at BIGSOUND?
I've never been to Australia and am stoked to come away with new favorites, in addition to some current personal highlights: labels like Future Classic and bands like Camp Cope, Twerps, King Gizzard, and of course, Courtney Barnett (everyone must say that, huh?).
I'm hitting Melbourne before BIGSOUND and have high hopes for the scene there—my plan is to ask the locals which acts are must-see so I can go into the conference with at least a strong sense of Melbourne top of mind. I also recently learned of the Sydney indie label Rice Is Nice and am curious to check out some of their bands at BIGSOUND.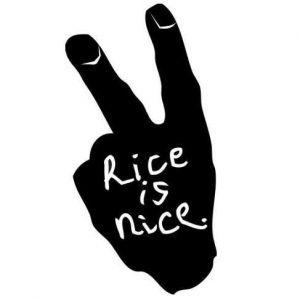 Have you had to overcome any challenges or adversity in your career, and if so, how did you approach them?
Being a young, opinionated woman who's always been drawn to editing has led to frustration occasionally. Early on in my career, I definitely had to earn the respect of various big bosses and some of the more established and/or condescending (and yes, typically male) writers I've edited. Even just in the seven years I've been doing this work full-time, music media has gotten better at staffing more women, more POC, and more queer folks. There's still work to be done, particularly with those last two groups. But that mandate for diversity doesn't always account for more subtle forms of disrespect—the way certain people's opinions can carry more weight, whether in a meeting or among readers. All you can really do is know your shit, stand your ground, and speak up continually. Yes, it probably will feel a little obnoxious. It's not going to feel more uncomfortable than being underestimated, though.
What was the first record you had ever purchased?
Ever owned was Sgt. Pepper's (thanks dad). Ever bought with my own money was Ace of Base's The Sign, when I was 7.
Who are your role models in the industry whether they be international/American?
A couple of critics I grew up reading—Ann Powers (currently of NPR Music) and Rob Sheffield (of Rolling Stone)—turned out to be such lovely people in how they carry themselves, so I always think of that down to earth quality, not to mention their conversational and thoughtful writing that has rewired my brain over the years. My boss Mark Richardson, who's Pitchfork's executive editor, as well as a few of my other colleagues who've been at Pitchfork for a very long time (like Amy Phillips and Ryan Dombal)—they have exemplar editorial judgement and ever-curious musical taste, so I look to them often. Also, Caryn Ganz, who currently edits the pop music coverage at the New York Times, and Danyel Smith, who's edited a number of music magazines over the years (most notably Vibe), are inspirations to me in terms of OG, boss-ass women who've led music publications and are still doing the damn thing.
What is your go-to Karaoke song?
What softball teams are to some workplaces, karaoke is to the Pitchfork staff. There is a group of us that take it seriously, so I'm always trying to workshop new tunes. But my all-time go-tos are Fiona Apple's "Criminal," Sheryl Crow's "If It Makes You Happy" (covered in a punkish rasp, of course), and Weezer's "Say It Ain't So."