Please tell us your story! How did you get to where you are today?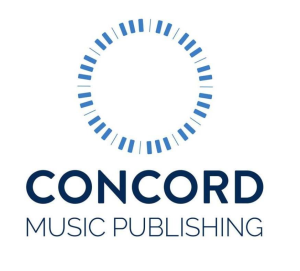 I grew up in Newcastle, NSW. When I left High School I had no idea what I wanted to do.
A friend of my Auntie's husband was a Promoter in Newcastle. He was looking for a "secretary".
I thought that would be fun as I could get to see bands for free. Whilst working for him there was a young band from Sydney that I really liked so I gave them a residency at one of the clubs we looked after.
That young band was INXS. I decided that to progress my career I needed to move to Sydney. I mentioned this to one of the big agents in Sydney and he immediately offered me a job, which I said yes to. INXS Manager, Chris Murphy, heard that I was moving to Sydney and called me to meet with him as he wanted to offer me a job.
I met with Chris and he played me a song called "Original Sin" which was going to be their next single. After hearing the song I accepted to job working in Management with Chris and the rest is history! Whilst working with Chris Murphy he talked me into running his Publishing Company.
This was one of the best decisions I have ever made as I then moved to New York as the VP of International for MCA Music (which became Universal Music).
After four years in New York I then transferred my job to Universal UK. After 10 years with Universal UK I was hired and MD of Imagem Music. Imagem was purchased by Concord Music two years ago and I am now EVP Worldwide Creative.
Tell us about your role, what does your day-to-day entail?
I run a worldwide a+r team of 15 people. We are constantly looking for new artists and writers to sign to the company.
We look at new artists/writers as well as established who may be coming out of their deals. Once we decided on who we want to sign I have to get busy negotiating with Lawyers and Managers to get the deals signed. Once the artists/writers are signed we are responsible for helping them creatively. Whether that be setting up writing sessions for them, sending their songs out to artists to see if they are interested in cutting them. Helping artists not signed to a label get a deal. Working with our worldwide synch teams to try to get their songs synched. There is also the day to day of ensuring their copyrights are registered and that are copyright and royalty teams are aware of new releases.
I am based in our London office but am constantly travelling to our US offices and Berlin.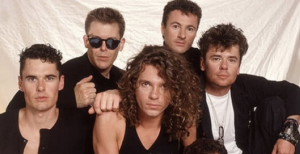 For those who are unfamiliar, tell us a bit about Concord Music, what artists do you work with/have you worked with?
Concord Music was set up 10 years ago. They bought the label Concord Records which has been around since 1973. They also purchased the publishing company, Bicycle Music. They then continued to purchase other labels and masters including Rounder, Fantasy, Fearless, Fania and started a joint venture with Loma Vista Music and the Stax catalogue @ (amongst many others). Two years ago, they purchased the Publishing Company Imagem Music. At the time I was the MD of Imagem UK. At the same time they also purchased Razor and Ties label and publishing. The combination of Bicycle, Imagem and Razor + Tie is not Concord Music Publishing.
We have a very deep catalogue that included Pink Floyd, George Harrison, Phil Collins as well as great artist/writers Mark Ronson, Daft Punk, Oh Wonder, Bombay Bicycle Club, Justin Parker, Steve Robson, Ian Fitchuk to name a few.
How did you get your start in the music industry? Did you choose to work in music or did it choose you?
This has pretty much been answered in question one, basically it chose me!
Do you feel that higher education is a necessary step to enter the music industry?
I definitely do not feel a higher education is necessary. Whenever I am hiring staff (and I have hired a lot over the years) I never ask about their education. I look for their passion for music, if you don't have that you will not survive.
Have you had to overcome any challenges or adversity in your career, and if so, how did you approach them?
When I started in the music industry many years ago there were very few female executives for me to look up to. I decided I was going to become one and be supportive of other females coming through the industry. I have been very fortunate and not had any major challenges that I could not deal with.
Who are your role models in the industry be they international or Australian?
I really look up to Emma Banks the Co-Head of CAA UK. Emma is a phenomenal person who gives her all to her artists and company. She is also very supportive of other females in the industry. If I could be half the person she is I would be a happy gal!
Who are your top 3 artists to watch?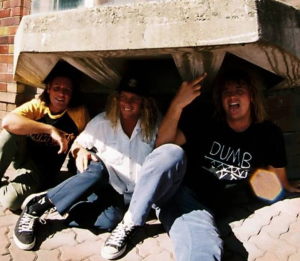 Skeggs
Tyler Childers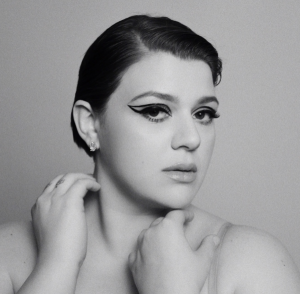 Yebba
What does the rest of 2019 hold for you? Anything exciting you can tell us about?
When I get back from BIGSOUND I will then be heading to NY + LA followed by some European trips. Hopefully along the way I will sign some great talent!
Let's talk about the highs vs the lows of your career, what is your greatest achievement vs a moment you'd prefer to forget?
One of my biggest highs was being on the journey with INXS when they were becoming one of the biggest bands in the world. I honestly cannot think of a moment I would prefer to forget, everything is a life lesson.
Who has been your greatest champion in your career, who has helped you along the way?
Chris Murphy has been my greatest champion. He was a huge support and mentor during all the years I worked for him and he is still a very dear friend who is always there for me.
What do you think is the biggest threat to artists or the industry and what would you do to change it?
It is quite exciting times in the industry at the moment, there is a whole new platform to play with. The one thing I would like to see changed is the royalty rate paid to songwriters from the streaming companies.
What Aussie acts are you keen to catch at BIGSOUND?
Tones + I, Teen Jesus and The Jean Trousers.
What would your younger self like to remind your current self?
Don't forget to enjoy the business and have fun with it!
What is your go-to Karaoke song?
Jolene by Dolly Parton (I say that because I recently tried to sing it out a Karaoke bar in Nashville).