What is your current role or roles within the music industry?
I am a Music Partnerships Manager at YouTube Music in Australia and New Zealand. This means I get to work closely with the music industry–including major labels, independent labels, artists, management companies and industry leaders–to help them navigate and leverage YouTube and our streaming service, YouTube Music, to promote artists and their music, and reach fans in new and different ways.
Describe a normal day in the life of Marion Briand…
There is no such thing as 'normal' here with every day being different. A lot of my time is spent meeting with labels, artists and management companies who want to better use YouTube and understand how they can engage fans more effectively.
I host workshops about our streaming service YouTube Music, along with training sessions on how YouTube–a platform available in more than 90 countries with a global monthly reach of 1.9B–can help artists get their music discovered, and where possible, provide more control and less reliance on editorial decisions. Much of my time is also spent providing updates to the industry on YouTube products and features–these can be new ways to engage fans beyond music or to diversify revenue streams.
Evenings are dedicated to going to shows, walks on the beach, catching up with friends, or salsa/bachata dancing.
How did you get your start in the music industry – what is your story of how you got to where you are today?
I was born and grew up in the south of France, with music always an important part of my life. My dad was in a rock band and my mum was in a punk band. My dad would play me any new music he could find–from Iam, to Cesaria Evora, Sade, Pedro Soler, Gaspar Claus, Carlos Gardel, Liszt, Debussy, Alain Bashung… a lot of Bashung!
My mum would put on jazz, like Coltrane, Julien Lourau, Erik Truffaz, Madeleine Peyroux, Django Reinhardt, Pierre Blanchard, Stephane Grappelli and a lot of artists from other countries like Nitin Sahwney, Fela and Femi Kuti, Rokia Traore, or Tekameli. So I was always listening to different types of music and hearing new sounds, and it was a big part of my childhood.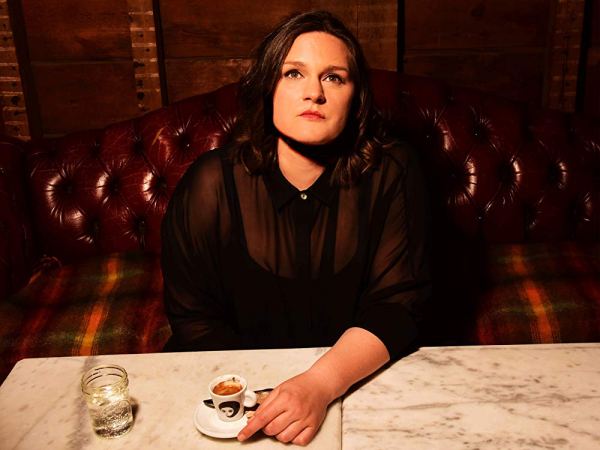 Madeleine Peyroux
I also started dancing when I was three years old and fell in love with all styles, working my way through ballet, then contemporary, tap, african dancing, dancehall, salsa, tango, bachata–I tried everything I could and I still love to dance.
I've been at Google over eight years now, a large part of it focusing on YouTube so I know the ins and outs. I also come from a marketing background, which has helped as a lot of what I do is about working with artists to use YouTube to promote their music.
This is my first official role 'in the industry' and when I applied for it, although I didn't have specific experience in the music per se, everything somehow led to this…
Have you got any advice for people wanting to start a career in the music industry and particularly any advice for those in your particular field?
What works for me is to go to concerts, speak with artists, play an instrument, ask questions, offer your help–get your foot in the door however you can.
It also depends on which role you're going for, but for a labels/artists partnerships role, having a marketing background helps me a lot.
The music industry has changed and continues to change with roles also shifting. Just be curious about anything and everything related to music so you will have a better idea of what you want to do in music.
Do you feel that higher education is necessary to establish a career within the music industry?
It really depends on what you want to do. A lot of things in music are a self learning curve, like getting used to new sounds, experiencing music, going to shows, learning an instrument. It's an industry where passion is essential.
A degree can help you in companies like YouTube where you'll need analytical, marketing, project management and leadership skills. The industry as a whole is also shifting heavily towards tech–whether distribution or fan engagement or live music performance–so an extra course could be a great asset.
What is the best life advice you've ever received?
I've been raised in a mindset of cultivating your own personality–to not care too much about what other people think and work hard for everything you want to do with your one life. I know it sounds cheesy but growing up with that mindset, I would feel so empowered to do whatever I felt was important for me.
Beyond that mindset, a piece of advice I live by is: "Happiness is not a place, or a moment. It's within you and you need to cultivate it. Happiness is being true to yourself and living your life for yourself".
What issues do you feel the Australian music industry and also the global industry are currently facing and how do you think these could be changed and improved?
It isn't an issue per se, but we all need to work together as an industry to help shine a spotlight on more Australian artists. The world should be seeing more of the amazing and diverse talent we have in this country–and I think YouTube can help as one of the major stepping stones with this, being a place where artists have the power to own their careers, promote their own music and engage with fans.
Have you had to overcome any challenges or adversity in your career, and if so how did you approach them?
I had a manager that wasn't supportive when I went through a really hard time in my personal life, and made my work life difficult–but this ultimately helped me rethink my personal values, who I wanted to be surrounded with, and how I could help others. That's how I ended up in music. It was that wake up call that refocuses you and makes you fight hard to get the job that you want.
Where do you live and what is your local music scene like at the moment?
Currently I'm based in Sydney. Here, you can go to one or more gigs every night! The music scene is very vibrant, and I often go to five or more gigs a week. There's always something happening between music venues like the OAF, the Metro, the Enmore or the Lansdowne.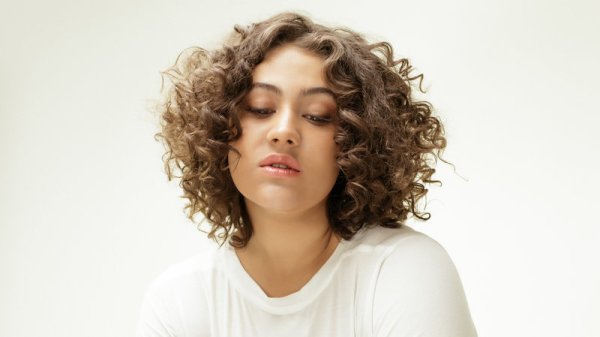 Odette
How do you unwind from all of your responsibilities?
Be in nature. It can be for an hour, a weekend or a holiday, what makes me feel connected and grounded is being in nature.
Whether it's a walk by the ocean, a swim or planning a bigger trip, I need to be by the ocean or the mountains, or both. I'm planning a snowboarding trip in Japan in February, and between now and then, I'm sure there will be a lot of other treks, walks and surfs.
What is the most rewarding experience that you've been a part of during your career?
I love working with emerging artists and seeing them grow. Being part of their journey, brainstorming on content creation, helping them spread the word about their music and sharing their talents–that's what is most rewarding to me, so I'm lucky it's a part of my daily job.
Who are your role models in the industry whether they be international/Australia?
There's a lot of talented women in the music industry that I find very inspiring and I try to surround myself with those people–by going to events like BigSound, Music Matters, SXSW, the AIR Awards, and the Women in Music group or by just catching up regularly at gigs.
But I am mostly inspired by artists and what they can do. The fact that Perto learned how to mix at 10 years old by watching videos on YouTube and at 15 was performing with Alison Wonderland–that truly inspires me.
Tash Sultana is playing over a dozen different instruments and always delivering something new and unexpected. Every time I go to one of Tash's concerts, I'm on another planet!
Kaiit's vibe transports me, that voice is GOLD. It's really inspiring to listen to artists talk about their music and their creative process.
Kaiit
What does 2019 hold for you? Any exciting things that you can tell us about?
2018 was a massive year with the launch of YouTube Music, and 2019 is shaping up to be even bigger. I'm currently working with Sony Music Australia, Mom + Pop, Lemontree Music and Unified on releasing a documentary that tells more about Tash Sultana's career–from busking in the streets of Melbourne, to selling out shows across the globe and touring non-stop.
Two years ago, Tash uploaded a video of the single "Jungle", played in the family home, filmed in black and white, on a GoPro. Very authentic, no BS. The video is now at 50M+ views! The platform helped Tash be discovered by broader audiences.
Seeing such talented artists like Tash Sultana using YouTube to hit the global stage and seeing their success is what excites me most!
Episode 1 and 2 of Tash documentary are here. You'll need to subscribe to the channel and watch that space to see episode 3.
Top 3 artists you're currently listening to?
I like big voices, across all genres and all countries, so naming three is impossible. But some that I'm currently listening to: Bene, Robinson, KAIIT, Camelia Jordana, Kali Uchis, Odette, Tash Sultana, Mahalia, Lolo Zouai, Montaigne, Amy Winehouse, Jorja Smith, Rosalía, JOY., Bibi Bourelly…
Here's a sneak peek at what's on my playlist right now!
What's your go-to karaoke song?
Tough question as I LOVE KARAOKE. I'm not necessarily a good singer but I compensate with my enthusiasm and approximative dance moves (depending on how late it is, how many drinks, all those factors impact the dancing situation), but I'd go with Camille – Ta Douleur.