Petrina, please tell us your story! How did you get to where you are today?
Yikes, this is going to be long! Nothing in life has ever made me as happy as music so when I was in high school I figured I would find a way to make a career out of it. I started by interning at radio stations and working in music stores in Brisbane, and I was eventually offered a job working for Central Station Records in Sydney so I relocated in my early 20s. 
I landed a job at a record company as a coordinator where I worked on these really ground-breaking mixtapes at the time called 'Blazin'' which went on to do serious numbers. I loved culture and I wanted to be involved in any project that was disrupting spaces or changing the status quo. I couldn't get internally promoted and was stuck in a coordinator role so I left to do a little stint at an activation agency and after a few months I realised that wasn't for me, so I went out on my own with a friend and started a specialist PR business. I noticed there was a gap for PR managers who could work respectfully and efficiently across the genre they used to call "urban". Myself and my business partner really built the business very quickly and eventually I was working on festivals like Supafest and Soulfest and touring Australia and NZ with artists like Boyz II Men, Wu-Tang Clan, Common, D'Angelo, DMX and loads more. As the years went on, I had the pleasure of running PR campaigns and touring with artists like Kendrick Lamar, J. Cole, Joey Bada$$, A$AP Ferg, Eminem, and so many more. 
After almost ten years of doing the same thing, my restlessness and constant desire to grow came knocking again and I took a role as Director of Cultural Marketing at Sony Music, and eventually got promoted to Vice President of Cultural Marketing and Artist Development for Asia Pacific. I spent half my life on the road and had an incredible few years travelling continuously through Asia and was blessed enough to spend time touring with artists I loved like Khalid, SZA, Miguel, Ruel and H.E.R. through places like India, Korea, Malaysia, Philippines, Indonesia, Hong Kong and China. I did a lot of bootcamp style learning about the incredible markets by throwing myself in head first and learning about the culture, the people and the music. I went to the local clubs, markets and food places, and crammed as many meetings as I could manage with DJs and people invested in the local culture. It was one of the best times of my career and I was so proud to be able to bring incredible people and cultures together. The Asian market is often overlooked by the western world but it's one of the most exciting markets in the world.
Closer to home, myself and my little team created cultural moments that resonated around the world. I personally found traditional media was out of step with a lot of the artists I worked with and so we would create special cultural moments to bring artists and fans together. During my time, myself and my team did things like putting Diplo on top of the Sydney Harbour Bridge to DJ, shipped over a gigantic Travis Scott inflatable head and floated it down Sydney Harbour, turned a venue into Lagos for the night for WizKid, created a beautiful event at Carriageworks for Solange's visual piece 'When I Get Home', turned a Sydney movie theatre into a video clip for Brockhampton, and helped pull off a special moment with A$AP Rocky performing a cover song for the first time – doing Otis Redding's '(Sittin' On) The Dock Of The Bay' for triple j Like A Version. These moments came from earning trust with teams and really taking the time to listen and understand how artists and their camps moved and operated. It's always been important to me that artists and their teams feel safe, listened to and respected first and foremost.
I also had the pleasure of working with two breakout global acts from the insane age of 12 – Ruel (pictured above, by Michelle Grace Hunder) whom I met through his manager and my dear friend Nate, and The Kid LAROI. Being there from the beginning of their careers has been one of the best moments of my life. I travelled with LAROI and his family to sign his deal with Columbia Records after three years of development at Sony Music Australia and I was so proud and excited for him. I am pleased to work with both superstars still today.
In January 2021 in the middle of a pandemic, I made the gigantic leap to go out on my own and start a management and consultancy business – I was ready to try something new and I had this burning desire that wouldn't go away, so pandemic or no pandemic, I decided it was time. I'm three months in and have landed on my feet with a great roster of artists I'm working with including Liyah Knight, MADAM3EMPRESS, OneFour, LAROI (pictured below, via Unearthed), Ome, SAHXL, Ruel, Khaled Rohaim, Unamii, Lisi, and also some really great producers. I have a few other artists I have my eye on and am talking to, and I just love being able to take all the knowledge I've learnt over the years and pour it into the development of Australia's next generation of global talent. What a blessing!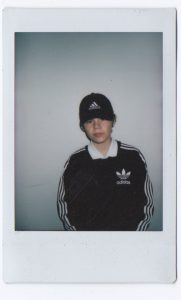 Tell us a bit about your role, what does a day in the life look like for you?
It's super unpredictable but the only consistent thing is to put the artist first at all times – nothing should ever become before that. Obviously dealing with people means things change and move around a lot so flexibility and a clear and calm head is always required. Usually my day includes loads of calls and emails – dealing with booking agents, lawyers, record labels, promoters, and going in and out of studios, etc.
Today I had to meet with the police which is not the regular – but that's a whoooooole other chapter! I love the creative process probably the most, so I enjoy photoshoots and video clips, and planning live shows. I also love the art of a release – planning how to make an impact and working with different partners to get a great result. I also love working with artists to develop their story and express themselves through their music and visuals, and finding unique ways to take their art to the world.
What tips would you give an artist trying to succeed in Australia? Is there a certain route they should take?
There is only one route to take – that is to be true to you and to BE YOURSELF. The days of manufacturing music and artists is gone. Consumers want authenticity and realness. Whomever you are, just be the best version of yourself and tell your truth, and then find a team that will amplify your truth and help you take it to the world. If your team are not helping you move or are putting their feelings or ego in the way of your career, find another team. We only get one shot at this thing called life. Also, remember no is just the beginning of a negotiation! You will have many doors shut on you. Find a way to break the door down, or find the back door or find a window and crawl through it. Never let others fears or insecurities stop you from achieving your dreams.
What tips would you give an artist who is trying to succeed on a global scale?
As above, be authentic. In my experience, the other key is to find a team who can help you amplify moments when your art starts to move. For example, people's dream is often to break the US or the UK but don't underestimate emerging markets like India, China or Brazil, or even smaller markets where you can often get a buzz that you can amplify. If you find your streams picking up in a territory like Thailand, Indonesia, South Africa, Turkey – anywhere really, you now have the data to figure out why that's happening and you can jump on it immediately to amplify it. A fire needs a little spark and it's up to you and your team to add fuel to that spark immediately and to get that fire going.
What do you think is currently the biggest threat to artists or the industry and what would you do to change it?
Locally, I believe our biggest threat is the lack of women and BIPOC people in positions of power. It's imperative the industry moves forward and people in positions of power look like the artists we all represent and that are sitting on the chart. At the moment, there's a massive imbalance. Diversity is not a fad and there is so much work to do. I am not in a position to tell the industry how to change it but I can do my bit by asking difficult questions to ensure my artist's environments are safe and progressive and providing opportunities to train the next gen – particularly those who have traditionally been overlooked.
In my (sometimes controversial) opinion, I also strongly believe radio needs to move forward. We have so many incredible young Black and First Nations women who fit into a R&B/soul space that struggle to find support not just at radio but in a live space too. It's time for us as an industry to move forward and be the positive change we wish to see.
Have you had to overcome any challenges or adversity in your career, and if so, how did you approach them?
I have spent the majority of my career being the only woman in the room and it doesn't seem to be getting much better. At first it was intimidating, now it's just tiring. At the very beginning of my career, in my 20s being tall and blonde, I was often – what they now call – slut shamed. People actually thought it was OK at the time to tell me I wore too much makeup, I got too dressed up for shows and I should tone my look down, and I got accused of sleeping with artists I worked with all the time – I suppose it was unfathomable to some that I just worked really hard to get there. This type of rhetoric used to make me really paranoid and I spent way too much time thinking about it, but I made the decision that I had never really fit in and I wasn't about to change myself to make others comfortable. 
Once I hit my 30s and became more assertive and was in a position to demand respect, the narrative changed to me being cold and unapproachable – negative connotations that go with being a female who knows what they want. I've read a lot of books from female politicians and other women in positions of power and this narrative seems fairly common. I've also experienced bullying, sadly from other women particularly early in my career. I can make assumptions as to why I was bullied but our environment has a lot to do with it as I feel we are often pitted against each other and we often felt there was only room for one of us. I think this will change as the industry keeps diversifying and making more space for us in senior roles. Now thank goodness, the younger generation just seem to call me a boss. I will take that, haha! It shows the changing attitudes over the years.
It's only now that I feel it's becoming more acceptable to speak up about these types of things without fear of repercussion. My hope for the future is that there is true equality, women aren't pitted against each other, and we can feel safe and comfortable in all spaces. What's most important to me is that it's not just females who look like me – white and blonde – that are afforded opportunities. I believe one of our industries greatest missteps is the lack of diversity and representation. I want to see women of all ethnicities, personalities, and sexual identities represented in senior positions across all facets of the industry.
If I was to be asked how I overcame these challenges, I would say I believe strongly that the truth will always prevail. I always felt if I put the artists first, treated others with respect, remained true to myself and followed my moral compass, the universe would support me on my journey, and luckily, it has.
Who are your top three Australian artists to watch right now?
Liyah Knight – one of the most unique artists I've ever met. She has an incredible creative vision and is a brilliant storyteller. There's nobody like her.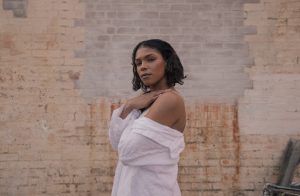 MADAM3EMPRESS – what a force! An insane voice and a live show that just captures you from the minute she sets foot on the stage. A future star.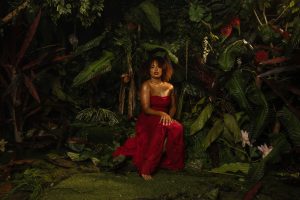 SAHXL – One of the most exciting artists to land on my table. I am grateful for Khaled Rohaim for introducing me. Within 30 seconds of hearing the first song, I was in! 18, smart and an incredible, young, dynamic team around him who want him to win.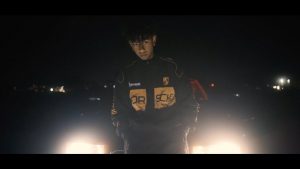 If you could work alongside an Australian artist that you have yet to work with, which artist would that be and in what capacity?
I've always wanted to work with Sampa The Great, however, my friend Carl Pires has this well and truly on lock, haha. Sampa's vision and execution is insane. She's the definition of a true leader. I've enjoyed watching her disrupt spaces and drive the industry forward.
What is your go-to karaoke song?
Mate, watch me slay 'Shoop' by Salt-N-Pepa!