What is your role at Casual Band Blogger and how long have you been in the position for?
I am Production Manager at Casual Band Blogger. The name has changed a few times since founding the site 2 years ago, but my role has been pretty consistent. I do a lot of things – maintaining relationships with our team, community and industry we work with; looking after the site and making sure it looks great and runs even better, producing digital content and organising what gigs CBB is going to be on the ground at each week.
I work super closely with my co-editor, Gemma, who handles all of our written stuff, as well as organising all CBB presented gigs, tours and our own shows.
Describe a normal day in the life of Rochelle Flack.
Each morning the first thing I'll generally do will be a quick scan through the ol' emails and find what I absolutely need to action that day. Like a lot of others in the industry, I'm not in the position (yet) to make a living off my craft – so I juggle it with an additional job. I head to work and do what I can via phone and email in my breaks before coming home and getting stuck into it for the rest of the night. It can be really difficult sometimes, as most people I'm in contact with on a daily basis can't track me down in the hours they need to, and vice versa. Thursday/Friday/Saturday nights are a little bit busier – I'll generally finish work late and head straight into the city to shoot a gig.
You started CBB when you were 15 years old. Did you set out to build it into what it is known for today, or did it evolve naturally?
I guess I've made a few conscious decisions to take CBB in the direction I've intended for it. Originally, CBB was a place I shared my own personal work – kind of like a portfolio blog. In 2013 I decided to take it that bit further and create a platform where many young people could come together and share their passion. I started the site with a particular idea in mind – to provide a space where young people could develop as writers and photographers, and the opportunities to do so. We have very strong values – local music, young people, opportunities and recognition. They continue to shape us in every way, every day.
Who are your role model in the Music Industry whether they be International/Australia?
There's a few local legends I get to work with on a daily basis. Sarah Chipman of SGC and Title Track as well as Sarah Guppy of Speaker TV and Wondercore Island. Two incredibly talented and brilliant individuals who I've looked up to since day dot, really. On an international scale, music photographer Pooneh Ghana continues to inspire and influence my work.
Have you had to overcome any challenges/adversity throughout your career? If so, how did you approach them?
Absolutely. Suffering from anxiety has presented many challenges over the years. At times it's made meeting new people and enjoying my work as music photographer really difficult. I suppose the way in which I've overcome this has been through just a consciousness. Retaining focus and maintaining positivity as much as you possibly can.
What is your favourite way to discover new music?
I do enjoy a good ol' trawl of SoundCloud. I also listen to every new track that's sent in to the site and every track that someone recommends me. I've found some absolute gold that way.
What is your most memorable moment Casual Band Blogger has lead you to experience?
Being accredited to cover our first Splendour In The Grass in 2014 was a huge moment. It was a long time coming and very, very special when I got the email confirming our access. The content we produced at SITG 2014 is something that I'm still incredibly proud of. It's a career highlight.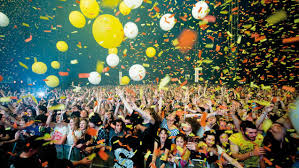 Splendour In The Grass
What would be some advice you could give to those wanting to create a music site?
Know your market – and be all in. You have to decide the best way of communicating with your audience, as well as what your point of difference is going to be. Most importantly – you're more than likely going to be funding your site out of your own pocket and working for free. Passion to keep things going, even when it's hard is vital.
Top 3 artists to watch in 2015?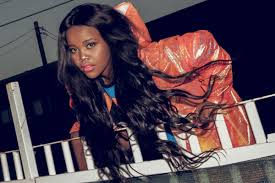 Tkay Maidza
Big, big things coming from all of those guys.
What is your go to karaoke song?
3005 by Childish Gambino. Not even kidding when I say I can rap each verse flawlessly.