The Mushroom Group has a rich female history extending into the present. Currently, there are 17 'Key Leadership' roles in the Mushroom Group of which 8 are female, 47%. A total of 218 Mushroom Group employees of which 99 are female, 45%. Mushroom Music Publishing has 17 employees, 10 are women, of which 6 are mothers. There is a long list of impressive women who presently hold strategic roles, middle management positions and support roles. We wish we could acknowledge them all. Over the coming weeks we will spotlight 15 women in Senior positions across the Mushroom Group starting today with, Reegan Stark, Alex Kelsey, Siobhan Kranz, Marihuzka Cornelius and Denise D'Sylva.
Reegan Stark // Chief Marketing + Communications Officer // Frontier Touring, Chugg Entertainment and Illusive Presents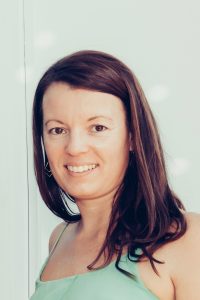 Which sector of Mushroom Group do you work in? Tell us about your role and how long have you been in your position for?
I'm Chief Marketing + Communications Officer for Mushroom's live touring businesses – Frontier Touring, Chugg Entertainment and Illusive Presents. I've been at Mushroom since 2003 but was also the local rep account manager in Brisbane for both Frontier and Chugg (and a few other promoters) from 2000. So essentially I've been working for Michael Gudinski for 20 years (eek!).
What artists are you working with/have you worked with?
More than I can name, to be honest! From 2003-2008 I was national publicist for Frontier Touring, which went through a huge growth spurt over that decade. From 2008-2019 I headed up Mushroom Promotions which looked after all publicity and promotion for Mushroom's live touring businesses and its record labels. In the past few years we worked on more than 100 artist projects a year – from emerging local artists through to the biggest global names in music.
What has been your proudest achievement in your role at Mushroom?
I think it's being a core part of the progression and growth of not just the Mushroom business but the Mushroom Family over the past two decades. We've seen enormous growth in the past decade which has meant a significant increase in our staffing team. We have such an incredibly talented and passionate bunch of people working at Mushroom. Happily, despite our increase in size and output, the sentiment that we are one family has remained constant. A considerable number of staff in the Marketing + Communications team have been with us for 5 years plus and I think that speaks volumes about the business and the people within it.
What do you hope to achieve in the future?
A cure for COVID?! Unfortunately that's a bit out of my skillset but we restructured in late 2019 to separate the marketing and communications for the Live and Label businesses. With our enormous growth in recent years it made more sense to create speciality teams. We had a bumper year of tours for 2020 lined up and a number of new initiatives on the live side that I was incredibly excited about. I'm hoping now that 2021 will be the year these plans come to fruition! Meanwhile our Live team has been dabbling in the world of television production with Music From The Home Front, The State Of Music and The Sound. It's a different realm for us from touring but it's incredibly fulfilling to be able to support and profile local music during these difficult times.
What initiatives can the industry establish that will ensure women are well-represented in senior positions?
I think the key is there needs to be leadership from the top to encourage the career progression of women in the music industry. Michael Gudinski has always been a huge supporter of females in key roles in Mushroom and that continues to this day. Some of the strongest and most brilliant women I know work at Mushroom. There's no doubt, however, that the wider Australian music industry has a bit of a boys club mentality to it and I feel in part this is because there is a belief that younger females will take time out from the workforce to start families and are therefore more of risk than a male counterpart to progress into senior positions. Our current circumstance of working from home however shows that people don't have to be in the office strapped to their desk to achieve amazing results and allowing some flexibility to working hours and locations means a business can continue to invest in the intellectual property of its talented female staff for the long term benefit of the business.
Do you have any mentors or champions who have supported you along the way?
Michael Gudinski, of course. Mary Bainbridge is an amazing woman. She's worked for Michael for as long as I've been alive and there's little she doesn't know about the music industry. Eloise Glanville, our M+C Operations Director who keeps me sane. And the amazing team that developed and grew with me over the past twenty years as I developed and grew – from Sarah Testolin, my very first hire to Lauren Miko, my most recent, I wouldn't be where I am today without their amazing strength, hard work and passion.
What do you think is currently the biggest threat to artists or the industry and what would you do to change it?
COVID – unsurprisingly. Live touring is such a huge source of income for artists, and subsequently the teams that work with them. The longer borders remain shut, both domestically and internationally, the greater the negative impact this will have on our industry. People will be forced to make choices about their future that would have been very different 12 months ago.
What is your go-to Karaoke song?
There's a very, very good reason I work behind the scenes in the music industry. I don't sing. Ever. Not even in the shower!
Alex Kelsey // General Manager // Roundhouse Entertainment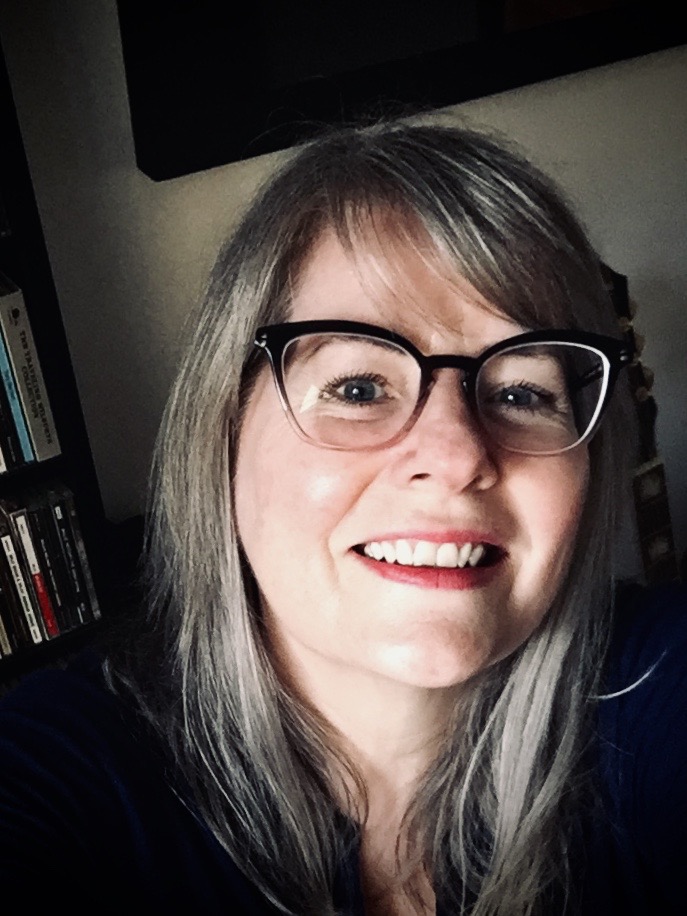 Which sector of Mushroom Group do you work in? Tell us about your role and how long have you been in your position for?
I came to the Mushroom Group after nearly 20 years working with Michael Coppel, first at Michael Coppel Presents and then Live Nation Australasia after their merger in 2012.
I've now been with the Mushroom Group for just over 2.5 years and in my current role as General Manager at Roundhouse for around 18 months.
Roundhouse produce the annual national summer concert series 'a day on the green'. a day on the green presents up to 35 shows a season across an array of genres appealing to a diverse audience – think of it like putting on up to 35 mini festivals on green field sites in a six-month period every year. In some instances this can mean up to 4 different events at 4 different locations in 4 different states across one weekend.
A quick overview of the role:
Oversee daily business operations
Develop and implement operational procedures, processes & policies
Budget creation and forecasting
Artist programming, booking, negotiating and contracting
Oversee final tour routing, budgets & tour offers prior to submission
Point of contact for artist management, agents, promoters, venues & other stakeholders
Relationship management and information dissemination both internally and externally
What artists are you working with/have you worked with?
Most recently Cold Chisel, Paul Kelly, a-ha, Rick Astley, Bryan Ferry, John Farnham, Rob Thomas
At the risk of some severe name dropping, I've also had the privilege to work with the artists and teams surrounding Adele, Beyonce, Paul Weller, Elbow, Oasis, Pink, Massive Attack, The Cure, Elvis Costello, Rihanna, Emmylou Harris, U2, Metallica, Madonna to name a few.
What has been your proudest achievement in your role at Mushroom?
Being appointed General Manager for Roundhouse would have to be up there but I'd say working with the most incredible team through some of the most challenging conditions to deliver the recent a day on the green season would be the greatest so far. The Roundhouse team are extraordinary and I'm very proud to have been part of the herculean effort it took from everyone to deliver the 19/20 season.
What do you hope to achieve in the future?
In the short term, we're currently working on a new concept which I'd like to see come to fruition in the next 6-12 months. To get that launched is something I'm strongly focussed on and want to see become a success.
Longer term and ongoing, making the a day on the green events as sustainable as possible.
What initiatives can the industry establish that will ensure women are well-represented in senior positions?
I do think the industry is getting better but still has a way to go. Some suggestions as to how we can continue to improve:
Listen to how women need to structure their workday and provide the flexibility required
Question what is required to accelerate women into leadership roles and then clear any obstacles that would impede the progress
Lead, think and act with the conscious intent of including everyone.
Identify and plan for succession
Formal and informal mentoring programs
Do you have any mentors or champions who have supported you along the way?
Absolutely. I have been very fortunate to have had and continue to have support from some brilliant people throughout my career both within the music industry and outside.
From the beginning of my career in live music at Michael Coppel Presents, in addition to Michael Coppel himself, Megan Tudor who was then Director of Media & Marketing at MCP was incredibly generous with her knowledge, experience and support and continues to be so in her role as Project Director at Mushroom.
Emma Triggs founder and director of the M Agency and Lynne Haultain ex ABC announcer and Executive Director of the Victorian Law Foundation have both been incredible sources of encouragement and inspiration but without a doubt one of my strongest and most vocal advocates in recent years is Michael Gudinski. He has been wonderfully supportive.
I'm also loving working with and learning from Sahara Herald and Susan Heymann, two very talented female promoters within the Mushroom Group and of course Anthea Newton co-founder and Director of  Roundhouse.
What do you think is currently the biggest threat to artists or the industry and what would you do to change it?
At present the world is struggling with a global pandemic which has had catastrophic impacts on artists and the music industry across the board. With performances in front of live audiences pretty much banned or severely limited in most countries, borders both internationally and domestically closed, the ability for a huge proportion of the music industry to be able to work has completely disappeared and will be brutally impacted for quite some time.
It's proven time and time again throughout times of crisis, people turn to music and the arts for solace, comfort and to help get them through mentally and emotionally. Even in this weirdest of times we're currently experiencing, the music industry has stepped up. But we need help now.
Live performances and touring are key for artists to be able to earn an income. With that severely curtailed for the foreseeable future we need to make sure artists and those who work with get the support they need. I urge the public to buy albums and merchandise and support artists who are streaming live performances. I'd also implore all levels of government to provide meaningful assistance to our industry who are always amongst the first to offer help in times of crises.
What is your go-to Karaoke song?
That would have to be the Johnny Cash/June Carter Cash classic Jackson, but only when under the 'ginfluence' and if my very talented nephew Matthew is on hand to join me.
Siobhan Kranz // Marketing + Communications Senior Manager // Frontier Touring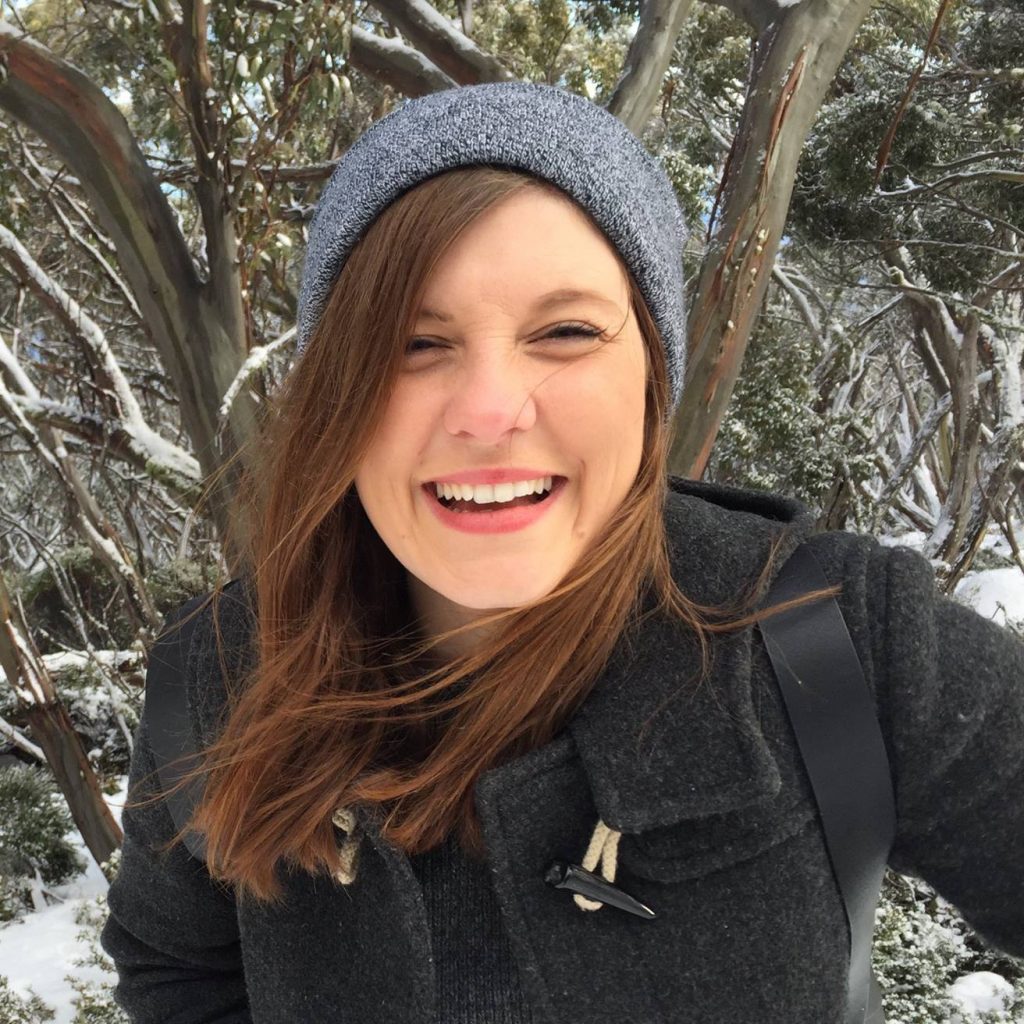 What sector of the Mushroom Group do you work in? Tell us about your role and how long have you been in your position for?
I'm currently Marketing + Communications Senior Manager at Frontier Touring, one of Mushroom's live music arms. I started this role in November 2019 but have actually been working at Mushroom for nearly 6 (!!!) years in various positions across the label and live businesses.
One of the great things about working at Mushroom is that you're exposed to so many facets of the music industry, whether it be publishing, record labels, creative, touring, merch, business affairs (the unsung heroes of the industry IMO), project management etc. It's amazing to be able to have context about how these different parts of the industry work and how they're connected.
What artists are you working/have you worked with?
There are too many to list! I've been lucky enough to work on so many releases and projects for artists I absolutely adore, from those who are just starting out through to icons.
When working with the labels I worked on campaigns for artists like Julia Jacklin, Violent Soho, Jack River, DMA'S, Archie Roach, D.D. Dumbo, Wolf Alice and Kylie Minogue to name a few.
On the touring side there's been some huge "pinch me" moments including tours for Paul McCartney, David Byrne, King Princess, The XX, A$AP Rocky, Roisin Murphy, Lorde, LCD Soundsystem, Midnight Oil and loads more.
What has been your proudest achievement in your role at Mushroom?
I can't lay claim to one particular project or moment in my role that has been a success – everything I work on is a massive team effort and a sum of everyone's parts. My team recently turned around a few huge projects (Music From The Home Front, The State of Music, The Sound on ABC) with incredibly tight deadlines. We were all working remotely but managed to come together so seamlessly to get it all done. It was amazing to be a part of.
What do you hope to achieve in the future?
Professionally, I hope to continue sticking to my values, operating with integrity, and supporting creatives however I can. I'm a very hungry person (both literally and figuratively) so I want to make sure I keep learning and thinking creatively.
Personally, avoid burn out at all costs.
What initiatives can the industry establish that will ensure women are well-represented in senior positions? 
Ooft, where do I start? I'd like to caveat this with the fact that these suggestions relate specifically to women and GNC people, but I am also very conscious of the fact that the industry also has a long way to go in improving things for many, including Indigenous Australians, culturally, racially and linguistically diverse people, the LGBTQIA+ community, those who have accessibility issues and more.
There are so many ways we can improve gender parity and diversity so that more women can get to the top. Some ideas for music businesses:
Unconscious bias training
Auditing what the business is paying men vs. what you're paying everyone else (Is there a disparity? If yes, fix it.)
Develop strategies to work towards lineup diversity for events/tours/festivals
Paid traineeships and mentorships for women in areas of the industry traditionally dominated by men (eg. production, engineering, A&R, tour management)
Governance and board training for women
Implement policies that drive understanding and support flexibility for mothers and primary care givers
Create safe spaces for networking events so that everyone feels welcome, not just a certain group or gender
Shout out to the VMDO and Music Victoria who already have some incredible programs and initiatives like those above.
Do you have any mentors or champions who have supported you along the way?
I don't have a formal mentor per se, but there are a lot of people I look up to and feel supported by. Most of them are going to hate this, but I'm going to go ahead and single them out.
Reegan Stark – I've reported to Reegan since day dot at Mushroom, and she has taught me more than I can say. She's a silent achiever, a weapon of a publicist and she supports her staff to no end.
Linda Bosidis – One of the most empathetic people I've ever met, and someone who never compromises when it comes to the wellbeing of her artists. A+ human in every way.
Tom Connellan – Tom has taught me so much about marketing and consumer behaviour. He's a kick ass ally to women and is always around for one of my "five minute chats" that usually go for an hour.
Maggie Collins – There's an old saying that goes "You have the same amount of hours in a day as Maggie Collins". Ok that's a lie, but in all honesty, Maggie does an enormous amount for our industry and does it with so much humility.
Bonnie Dalton – I met Bonnie in 2019 and had that immediate "I have so much to learn from this person" feeling. Bonnie has a crazy amount of experience and is currently doing phenomenal work as GM of the Victorian Music Development Office.
What do you think is currently the biggest threat to artists or the industry and what would you do to change it?
Well, COVID for starters.
Aside from the blindingly obvious pandemic, a very big-picture threat is conforming to the status quo. In my experience, the music industry (despite dealing in creativity) can sometimes lack creativity when it comes to problem-solving, adapting to new tech, and taking risks that could benefit artists. A lot of this has to do with the fact that we're all so time poor, but generally speaking, we're also slow moving when it comes to trend forecasting and predicting the consumption habits of audiences. I really think that playing it safe over the next little while is not going to do anyone any favours, so embracing innovation is something I'd love to see more of.
What is your go-to Karaoke song?
It's rare that it's available, but I do a pretty majestic rendition of 'The Whole of the Moon' by The Waterboys.
Marihuzka Cornelius // A&R Manager // Ivy League Records/Music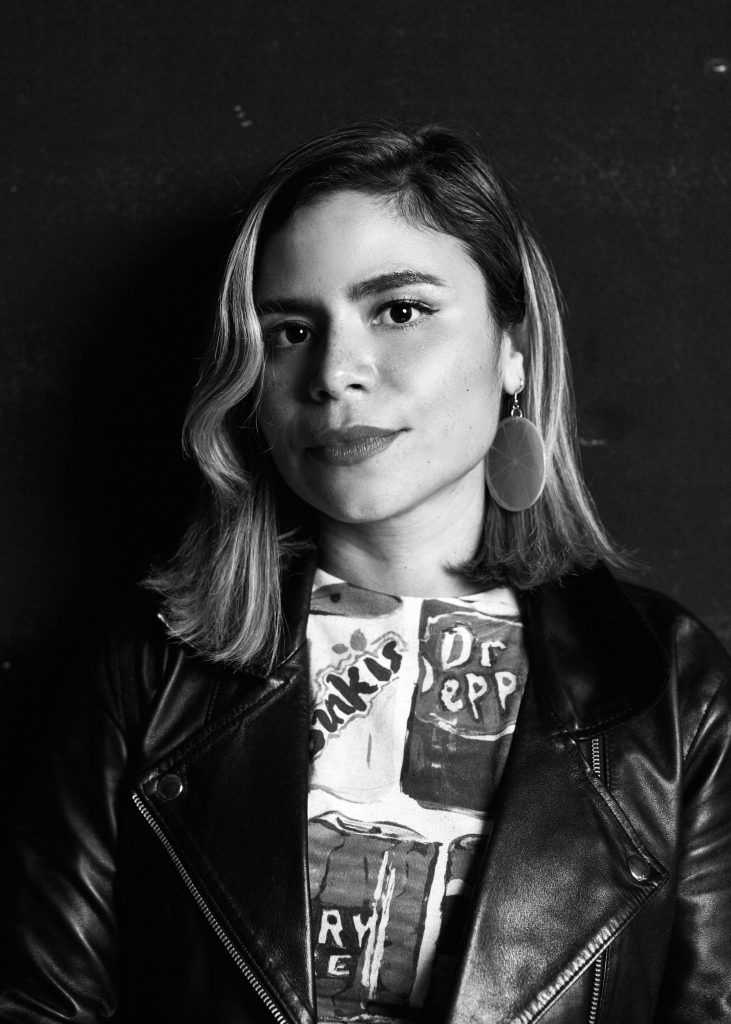 Which sector of Mushroom Group do you work in? Tell us about your role and how long have you been in your position for?
I am the A&R Manager at Ivy League Records/Music. In my role, I identify and sign new artists and help them achieve their creative vision across all creative elements – music, artwork, photos, videos, bios etc. That's kind of the tip of the iceberg, but it's probably what the job description would say.
What artists are you working with/have you worked with?
I have the great pleasure of working with many different artists at one time. Artists on the active roster include The Rubens, The Teskey Brothers, Hatchie, Rolling Blakcouts CF, Shannen James, A. Swayze & The Ghosts, Kyle Lionhart, Tiny Little Houses, Bakers Eddy, Lewis Coleman, plus a couple I can't mention just yet. Artists I've been lucky enough to work with in the past include Cloud Control, Alpine, Bad//Dreems, I Know Leopard, Josh Pyke to name a few.
What has been your proudest achievement in your role at Mushroom?
We've signed some brilliant young artists over the past few years and seeing them flourish and grow in their respective lanes has been awesome. Any time we release a single or album, I feel great pride for what we've achieved because it's a long bloody road to releasing music.
Specific moments though, I'd have to say signing and getting to work with The Teskey Brothers has been a huge honour/achievement, as well as working with The Rubens so closely for the past eight years. We're onto record #4 and they're better than ever!
What do you hope to achieve in the future?
I hope to see more females and POC, like me, enter this industry. I hope that through working hard and doing the best I can to kick goals with my artists, it helps pave the way for more woman and POC in the label A&R field. Diversity is a wonderful thing, both for the companies we work for as well as the artists we work with.
Do you have any mentors or champions who have supported you along the way?
Working with creative minds day in, day out, in a very male dominated field comes with its challenges and I am fortunate to have a slew of incredible humans at Mushroom (past and present) that I am in awe of, who are supportive and freely give me advice when I need it. At the risk of sounding like an Oscar's speech, some specific names: Maddy O'Gormon (our BRILLIANT Label Manger), Diana Vidovic, Kirsty Stead, Julian McGruther, Al Grigg, Alicia Kish, Jess Thornhill, Rach Sardelich, Linda Bosidis, Heath James, Lauren Grice, Sahara Herald, Oana Gilbert, Susan Heyman and Lisa Businovski… the list goes on! These legends kick ass at what they do and I look up to each and every one of them.
If we're talking mentors, Chris Maund, the COO of Mushroom, alongside the Ivy League directors, Andy Kelly, Andy Cassell and the late, great Pete Lusty, have taught me so much and trusted, supported and empowered me over nine years I've been with Ivy League. Of course, there is the brilliant Michael Gudinski, who has been nothing but supportive, encouraging and empowering.
All these people have supported me along the way, and I am eternally grateful for that.
What is your go-to Karaoke song?
'Shoop' by Salt-N-Pepa. I don't even need to read the lyrics, that bad boy has been locked to memory since I was 11 years old.
Denise D'Sylva // Media & Corporate Relations Manager // Mushroom Group/Mushroom Pictures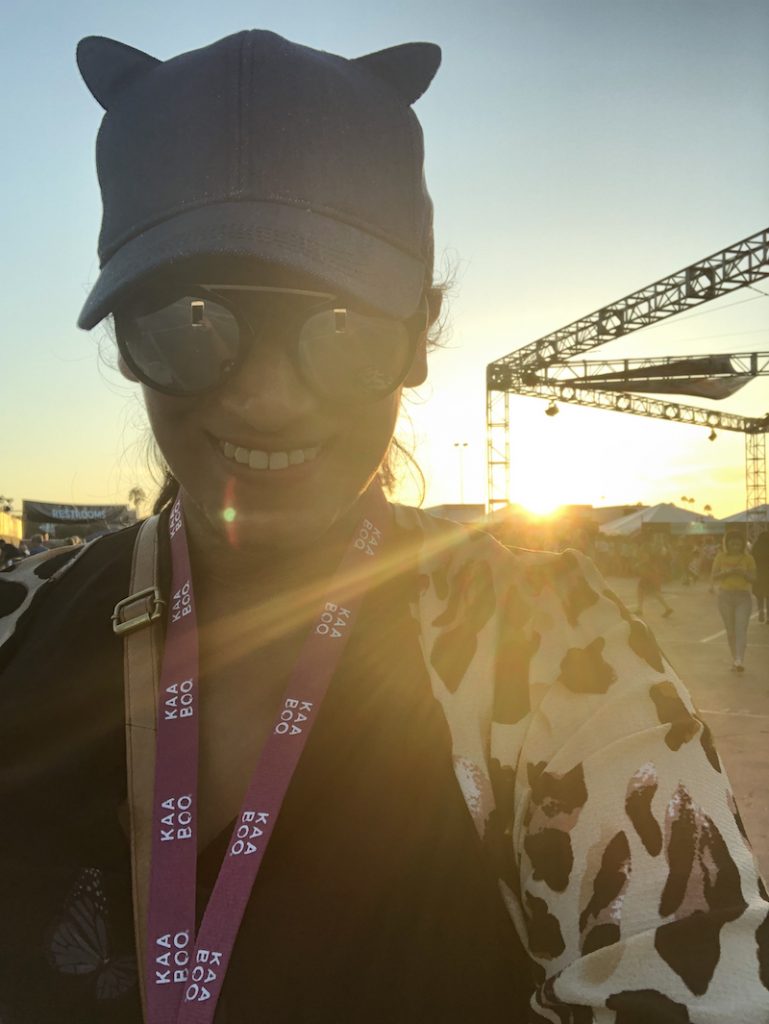 Which sector of Mushroom Group do you work in? Tell us about your role and how long have you been in your position for?
My usual line, when asked what I do, is: "whichever part of the Mushroom Group Michael Gudinski tells me to work in!" I work across many facets of the business which include Mushroom Vision/Pictures alongside Kate Gudinski, Record Labels on occasion/Frontier+Live Touring & Mushroom Creative House.
Previous roles during my 26+ years with the Mushroom Group include Label Assistant & Personal Assistant to Ian Molly Meldrum at Melodian Records, Promotions Manager (Melodian), Artist Management Assistant (Michael Gudinski Management) and Label Manager for Mushroom Records. Only once was I lured away from Mushroom – It was an offer too good to refuse; personal assistant to Jonathan Kessler manager of Depeche Mode and travel the world with them – what's a girl to do?
What artists are you working with/have you worked with? 
Singling out particular artists would be to play favorites – I can't possibly do that. But I will say that working with an artist from the beginning of their career and seeing how they evolve over the years is pretty special. Having worked with many artists across many genres both locally and internationally is a real privilege, and something I will never take for granted. The process itself is fascinating so much goes into the development of a great piece of music. From the song being written, adding lyrics and melody, the recording process, film clip creation (which is a whole new art form in and of itself), then onto the release, and live performance of the music. The end result of seeing the music be purchased and toured and then being part of the music living on through new generations I have worked on (waaaaaaaaaaay back then) makes my heart sing.
What has been your proudest achievement in your role at Mushroom?
Staying. Not because I have to but because I really want to. My parents taught me that you should find a job you love or find someone you love working for, and if you find both, never leave. Mushroom will always be home for me. As Dorothy says "there's no place like home" – she knows what she is talking about! Have you seen her shoes? She knows!
What do you hope to achieve in the future? 
I hope to mentor others who would like to get into the music industry and who display initiative and drive and genuine deep seeded love for the industry. Like my mentors, I hope to recognize and nurture the best traits in them. This is an industry that requires tenacity and adaptability and a thick skin.
I want to do my part in teaching those starting out how to deliver music to the masses and identify new ways of doing that in the ever-changing world we live in. The entertainment industry is an essential service in my opinion – it's unique in that it unifies everybody, whether they come to a live show (or listen to it) for joy, happiness, familiarity or momentary respite. The absence of live entertainment has been keenly felt during this current isolation stage of our lives. We are eagerly waiting to bring live music to the fans again. Music is always in your top five things of what you would take with you to a deserted island right, music is one of the things we can't live without, and we will make sure you never have to!
What initiatives can the industry establish that will ensure women are well-represented in senior positions? 
The entertainment business is male-dominated – let's not kid ourselves. This being said, I made my way through so others can, too. From the beginning, it can be as simple as making sure that you have a diverse group of candidates to choose from. If you aren't interviewing men AND women, you have to re-think how your candidate pool is compiled. I know many companies try to hire from within, but if you only have men working for your company, you need to set your sights to go beyond internal candidates.
Internships and mentoring programs need to become commonplace. Many of the people who end up being superstars do so because someone takes them under their wing, puts in the time and energy to actually impart their knowledge. Being protective about our intellectual property isn't going to give us the allies and diversity we need to advance women in the workplace. Everyone should share their knowledge. Our greatest legacy should be that the people we teach should take the lead when we go. Part of what needs to be taught is to know when and how to speak up, stand your ground and fight for what you believe and fight the good fight on behalf of your artists, and equally importantly know when to be quiet and when to just listen. I didn't get to where I am because I'm a wallflower, but I'm also not a bull in a china shop…unless it is warranted!
Do you have any mentors or champions who have supported you along the way? 
So many, but these wise people all share something in common, they advocate employing and empowering women. They are people who, despite my age, saw what I was capable of and took a chance on me.
Lee Simon – EONFM General Manager & Craig Bruce On air announcer
At 16 years I was employed part-time, to answer calls on the TOP8@8. Back then voting was done by telephone and someone had to do it, and that person was me. This job didn't require an interview. I had met Lee while doing Work Experience at the radio station while making coffee and emptying bins and photocopying, (because that's what you do when you do work experience – well it was for me). When the job came up Lee called my Mum and explained the job that he had for me, (it was a lot of hours for me in my final years of school so Lee needed parental approval).
I started working with Jon Peters, who is an Australian radio pioneer especially known for his known for his dry and quick sense of humor on air. But most of my time at EONFM was spent with Craig Bruce who was a young on-air announcer, and like Lee, Craig is a living legend and mentors for many radio talent and radio stations worldwide to this day. Craig was only 19 at the time and was constantly teasing and giving me a hard time on-air, that's when that thick skin started growing! But Craig supported and taught me about radio landscape and gave me an invaluable education on how the music industry worked from a media perspective. It was amazing how heavily record companies at that time relied on radio stations to break records. If you didn't have airplay, you didn't have a hit record end of story.
Ian Molly Meldrum –
I met Molly whilst he was doing an interview at EONFM with Craig Bruce. I had previously met him when we were on a family holiday and were seated on a plane near him. At the time I was too embarrassed to have a conversation with him. So, he signed a boarding pass for me which I still have today.
At 18 years old I left EON, enrolled at Uni and made plans to travel the world. I got a call from Melodian Records (joint venture record company with Mushroom) saying they needed a label assistant and would I reconsider my travel plans. This was the only job interview I ever had in my life. I believe I manifested this job as I would always tell Mum my dream is to work for Molly. He has always been so inspiring as a media figure and passionate about music – his innate sense of self and his almost vaudevillian humor are infectious, and I wanted to learn from him.
Molly had so much faith in me and would bring me into some very high-powered meetings at a young age meeting with record labels, media owners and artist management who wondered why this teenager was even present. Molly always said that I would learn more by witnessing the 'why' and I could figure out the 'how' later. On so many occasions people would ask him, and sometimes in front of me "why is Denise here", and he would simply answer "because I want her to be". His faith in me is one of the reasons why I can feel comfortable knowing that I belong in every meeting. God, I love that man!
Warren Costello –
I met Warren when he was Marketing Manager of Mushroom Records & General Manager of Melodian Records. He recognized my thirst to learn, so he gave me the opportunity to advance into promotion and label management roles quickly which bolstered my confidence and gave me a sense that I could actually make a career in music. At the time I was inexperienced in both areas of PR and Labels, but he guided me through it and always took the time out to explain the 'how' and 'why' to me.
He inspired me to achieve the impossible career wise and see every challenge as an opportunity – this is something that has stayed with me my entire life. My 'don't take no for an answer, turn the no into a maybe and finally into yes' attitude is something that Warren taught me and has remained one of my core principals to this day.
Jonathan Kessler –
We met in Australia when he was on tour with Frontier on a Sting or Rod Stewart Tour. I can't recall which, but either way, it was a Frontier Tour. He offered me the chance to move me to Los Angeles and work with him after working with me for a week. I will be forever grateful to Jonathan (affectionately called The Baron) for what will always be one of the most defining moments of my life. He changed my life overnight and transported me across the world to a place I had only seen by watching Melrose Place!
I was 22 years old and on Depeche Mode – The Songs of Faith and Devotion world tour (an appropriate title, given the huge leap of faith I was taking). This was my entry into the live touring world and here I was, with one of the biggest bands in the world and was on the road with them for 18 months. Jonathan and Depeche helped me complete my degree in Music after mostly working in record labels and touring helped me grow up so quickly. They will always be such an integral part of my life and learning. This part of my musical schooling taught me to become 'ballsy'! I was one of a handful of women on this tour – I learnt to work and play with the big boys and quickly.
Michael Gudinski –
When it comes to Michael, I could write a book about how much he has helped me through my career! MG is respected worldwide, the pedigree of music industry moguls who stop whatever they are doing to just say 'Hi' and get five minutes of his time still astounds me, and by now I really shouldn't be so surprised. I have heard artists such as Ed Sheeran, Kings of Leon and countless others speak about him in a way that makes me so very proud to work for him, not to mention the thousands of Australian artists who owe their career to him because he took a chance. In fact, the respect he has gained comes from all walks of life – artists he has toured or released, music professionals past and present, his staff, and also music fans at concerts that just want to thank him "for the music". Michael definitely knows how to push my buttons which sometimes frustrates me, but the flip side is that he pushes me to excel. One example of this was when he called me and said, 'We are distributing the film SOUND CITY in Australia and New Zealand, you can do it right'? Meanwhile, I have never distributed a film in my life, we had 2 weeks to get it on-screen with only a trailer and no one had ever seen the film until it was first screened to the general public. After some verrrrrry testing moments, we got it done and took an outstanding box office given what we were up against. Michael knows what I am capable of even when I don't and that gives me the confidence alongside his priceless advice to do just about anything that he throws my way. He is inspiring, driven and relentless. When he has an idea brewing there is nothing anyone can do to stop him – you either roll with him or get out of his way!
The people who work for Michael rarely leave. We are respected and appreciated, all Mushroom'ers have an incredible work ethic which filters down from the top. Michael has hired more women in the Australian Music Industry than any other entity I know. That alone deserves a standing ovation. He is one in a million – I can only say to him, using lyrics from Pink Floyd "Shine on you crazy diamond". The world needs Michael's kind of sparkle, especially now.
Finally, other mentors are a very core group of friends who excel in different fields and none of them in music surprisingly, and then a handful of very solid work colleagues who making my working life blissful (not mentioning names but they KNOW who they are). Both groups stand by my side with support, unconditional love and some stellar advice. The biggest lesson I have learnt from them even though life can get crazy and unpredictable at times (case and point 2020), you don't have to go it alone.
What do you think is currently the biggest threat to artists or the industry and what would you do to change it? 
Currently? That's easy – COVID 19. It had been devastating for the music industry. Live events were the first to stop and they will be the last to start again. We have to figure out a way to do what we do safely, adhering to the guidelines we are given. The current models won't work at this present moment in time clearly, but we are an innovative bunch at Mushroom. We will find a way forward! One of Michael's favorite quotes is "we are leaders not followers" so watch this space!
What is your go-to Karaoke song? 
Oh I love this question!! Sorry to disappoint you but I can't sing so it's the crowd participation favorites  – Bon Jovi 'Livin' on a Prayer' or Barry Manilow "Copacabana" because I don't need to read the lyrics, I know all the words by heart. I have a few moves up my sleeve! When you can't sing, you should dance to distract your audience – that's some free advice there for you ladies and gents next time you have to sing karaoke and cant, "dance"– feel free to share this tried and tested advice with all your friends! 😊