What is your role at Vicious Recordings and how long have you been in the position for?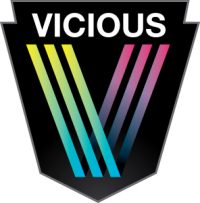 I've been at Vicious Recordings since March 2012 and quickly moved from Label Assistant into a really amazing role where I get to work in many different aspects of the business.
My title is 'Product Manager', however, under that banner falls distribution, release planning and scheduling, licensing, administration, royalties, accounts… oh and intern management. I think it would be an expensive run of business cards to put that on, or the longest email signature in the world!
In my spare time I also manage an underground Techno Producer (Augmented, Melbourne) and produce and write my own music (under the aliases GEN-EVA & Eva Las Vegas).
Tell us a bit about Vicious Recordings, what artists do you work with/have worked with?
Over the last 21 years, Vicious has worked with and developed the careers of some prominent artists who have gone on to achieve worldwide success in dance music, including Madison Avenue, Rogue Traders, Avicii, Dirty South, Ivan Gough, The Potbelleez.
In my time at Vicious, perhaps the most successful artist that we work with is Peking Duk, who release on Vicious' sub imprint Vicious Bitch and saw the success of their single "High (feat. Nicole Millar)" win an ARIA Award, an AIR award, an ITM award and #2 song on this year's Triple J Hottest 100 (as well as #5 with their follow up "Take Me Over (feat. SAFIA)".
It's also been really cool to see Vicious releases being played by the big names in dance music around the world. With the genre having moved into the commercial realm of the music market, previously unknown DJ's and Producers from around the world have been catapulted to superstar status which in turn provides a significant platform on for exposure of the up and coming artists whose music they support, which I think is something unique for this genre. It's really heartening to hear when a Hardwell or a David Guetta or the like are supporting your releases and playing them in their sets at festivals or on their radio shows, and it confirms the success and effort of the entire team at the label in maximising the potential for the record.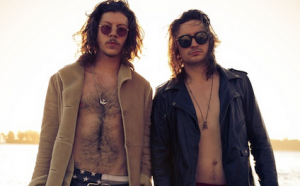 Peking Duk
Describe a normal day in the life of a Product Manager at Vicious Recordings.
I come in with the intention of ticking jobs off my to do list and at the end of the day it looks about two pages longer than when it started.
That is actually true, but in a day I could be doing anything from creating release plans for our upcoming records, to speaking with international label and distributor representatives, to giving feedback on upcoming releases or videos, to showing an intern what a record label looks like from the inside.
I'm in a unique position where I get to work at a successful label that is also independent and a small business, the benefits of which are that I have learnt a lot in various departments such as Licensing, Distribution, PR & Marketing and Accounts while still getting to be present during contractual and A&R discussions. If was at a larger company I'd be confined to just one of those departments and wouldn't get the opportunity to grow my skill-set over a number of fields.
Then I come home, cook dinner and feed the cat, do a bit of work for my management artist and sit in the studio to work on production.
How did you get your start in the music industry? Did you choose to work in music or did it choose you?
I've played instruments since I was very young and write music but I was keenly aware, even growing up that this would not be a financial support and knew that no matter what I was doing it needed to be based around music. In my early 20's I worked a few music retail jobs and volunteered at a lot of events but wasn't satisfied that I was contributing back to the creative process side of the industry which is what I yearned for in my professional future.
At 24 I discovered a Freeza Central/The Push Mentorship program where you'd be paired with a mentor from a section of the industry that was best suited to your professional outcomes. I wrote that I wanted to contribute to advocacy and growth for creators (songwriters, producers, musicians, labels, publishers) and was paired with Nick O'Byrne who was running AIR at the time.
Nick gave me the best professional advice anyone had given me at that point, which was 'say yes to opportunities', and he further explained to me that saying no to an opportunity was closing a door to the possibility of more opportunities.
So, I started saying yes to a lot of opportunities, some of which was volunteering at AIR, where I then received the opportunity to work for label (Head Records/Jazzhead), which I really loved. I then moved an opportunity at APRA, and after a few years there, I found this opportunity at Vicious.
To sum up that essay in a short sentence, I definitely chose the music industry, and it's accepted me with open arms.
Have you got any advice for people wanting to start a career in the industry?
Have an idea of where you'd like to end up and follow the path you think will get you there. Research the roles you're going for and make sure that the job that you want is the job you'll love or will put you on a path to getting that job – you create your own future so make it an awesome one!
And say yes to opportunities 🙂
What issues/potential issues do you think the current Australian music industry face?
Illegal downloading is still a huge issue. When the physical market became digital record sales declined and the rise of music piracy skyrocketed, and the affect was almost instant and devastating. It was almost as if once the physical product began it's decline, there was a corresponding decline in the consumer's idea of what 'music was worth', because there was no tangible product that you could hold in your hands to measure as a 'value for money' exchange.
Although new reforms and legislations are being discussed by the powers that be, and new services and industry bodies are emerging to directly combat the issue and provide alternative solutions that benefit the consumer and the creator, the recovery is by no means complete. I find it ironic that technology has made it more accessible for people and business to become content creators and exploit their music instantly to a much wider market but on the flip-side has created a devastating affect on the economy of those very same content creators.
What's your favourite way to discover and listen to music?
I listen to a lot of underground dance music – techno, tech house, deep house, experimental, electronica. My favourite ways to find music are by listening to sets from the artists and DJs that I love, both local and international (live, at festivals, or on Soundcloud). And then hound them for their track-list! (What's that song you play at 35:09 with the bell chimes and the sleazy bass line? – or those sorts of questions).
What tips would you give an artist trying to succeed in Australia? Is there a certain route they should take?
Keep creating content. If you rest on your laurels or think that you'll get somewhere without a process for moving forward and creating more, you will stay where you are until you choose to move forward.
Find different ways of generating income – the most successful people I know all have multiple income streams, they're not relying on one full time job, or one hit song to 'make it'. There's only so many eggs you can fit in one basket 😉
Who are your role models in the industry whether they be international/Australian?
Annie Lennox, who is not only the former front woman of the Eurythmics, but a talented solo artist and also an outspoken political activist and philanthropist. I read her biography when I was a lot younger and I love her humanity, grace and strength- as an artist, as a woman, and as a human being.
John Course, Director and Original Co-Founder of Vicious Recordings and International Touring DJ. I have the utmost respect for him and the way he conducts himself. His ability to instantly and unbiasedly look at both sides of a situation in determining a fair resolution is admirable and the reason his nickname around the office is the 'Geneva Convention'.
My role model not only in music but in life is my partner, Tim, who has taught me that goals are achieved through perseverance and by not allowing the thought that anything else is possible to enter my mind.
What advice would you give your 18 year old self?
Spend less time thinking about doing what you love and more time actually doing it.
Be true to yourself – the only person who you need validation from is yourself.
And be confident – you are always going to have your own back.
Top 3 Artists to watch in 2015?
Peking Duk! They are moving from strength to strength theses days both locally and abroad.
On the Australian electronic music and dance front I've really been getting into a lot of Triple J unearthed content and I've been watching a couple of acts- Deja from Melbourne and Lilt from Perth, both have some solid tracks and have played some key supports recently, I expect to see more of their work crossing over onto some radio playlists this year.
On an international level, I've been so impressed with Hozier's "Take Me To Church" this year – lyrically and musically it was everything I look for in an artist. I can't wait to hear more.