What is your role at Obese Records and how long have you been in the position for?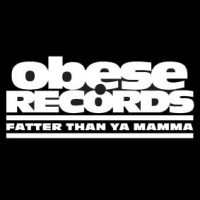 I have been at Obese for 5 years, starting out as the Operations Manager. I then progressed to Managing Director as a means to further support the CEO. I have overseen the day to day running of the company across all sectors including sales and distribution, publicity, digital communications, retail, accounts as well as our intern programmes.
Tell us a bit about Obese Records, what artists do you work with/have worked with?
Obese Records is Australia's largest and longest running Australian Hip Hop music label and distribution point. We work on a local, national and international level. Incorporated into the business model has been the inclusion of events, touring, management, bookings, distribution (physical and digital) and online retail. The label has been through many incarnations but continues to act as a competitive brand within the wider Hip Hop community. During my time with the label I've worked with signed artists such as Pegz, Illy, Spit Syndicate, Thundamentals, Dialectrix, distributed artists and labels including Crate Cartel, Broken Tooth Entertainment, Rates, Hyjak, Kerser, Pang Productions etc. I have also been managing Kerser for the past 2 years.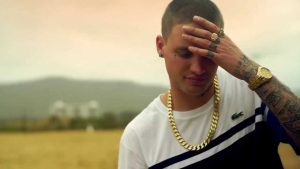 Kerser
Describe a normal day in the life of a Managing Director at Obese Records?
Each day is different and comes with its own rewards and challenges. Multi-tasking various LP, EP & single releases as well as a roster full of artists (predominantly distributed) can be challenging. Juggling through a multitude of personalities and navigating the best way possible to achieve the best results for each artist/project/task is often full on work! But it's also incredibly rewarding watching a project or release roll out come into full fruition.
How did you get your start in the music industry? Did you choose to work in music or did it choose you?
A bit of both. I always had friends in the Hip Hop, Rock and EDM scenes, and I was always freelancing as a journalist and events assistant. I had finished my BA and Grad Dip in Psych and didn't feel ready to go down that path. I was finding odd work here and there and then landed a great opportunity at Street Press Australia (Inpress) –Thanks Leigh!! Obese became my client, and I was handling all of their marketing and advertising through the mags. The Operations Manager position came up 2 years after I began at SPA, and the rest is history.
Have you got any advice for people wanting to start a career in the industry?
Network! Back then, in the early days, I spent the majority of my time going to gigs, offering to work for peanuts, building up my CV to reflect something that would eventually translate into the role I'm doing now. Like any arts based work, it really is the people you know. I've since gone on to help friends who are trying to break into the industry. I figure that at one time, my circle helped me, and it's only right if you're privileged enough to be able to, to return the opportunity. I'm especially passionate about assisting women break into the music industry. The intern program set up was to encourage young female graduates to work and learn within our team. They were mentored by myself and other female staff at the label. It's not about isolating their male counterparts, but allowing a marginalised group access to opportunities they may not usually have on hand, or may feel too threatened to pursue.
What are the issues that you feel the Australian music industry is currently facing, and also in particular the hip hop scene?
I think across the board it's the general demise of the tangible product, as well as the ongoing battle with music piracy and the introduction of mass streaming sites. I suspect it will get worse before it gets better. It encourages labels, management and artists to think outside the box as a means to increase revenue streams. Tours, merch, pushing of music through experiential marketing techniques help with ongoing security.
What tips would you give an artist trying to succeed in Australia? Is there a certain route they should take?
Network, build your fan base on your own first, be realistic, have it as a hobby first and a career second, and if it takes off that's fantastic. Everyone wants to live off their passion, the reality is that only a few can and will. It's better to understand this, and the most successful artists I've worked with have been the ones that genuinely understand this. Drop the ego. Ego is a funny thing, it can definitely be a handy at a higher level, but in the early developmental phase, be humble and respectful.
What does 2015 hold for you? Any exciting things that you can tell us about?
I'll still be working closely with Kerser, big announcements to be made with him!
Who are your role models in the industry whether they be international/Australian?
To be honest my role models are closer to home. Some of my close business colleagues have been very influential in terms of their untiring dedication to the music scene. These guys are the ones who have worked their asses off, slogging away without really reaping any huge financial rewards purely because they're committed to their job, to the artists, to the fans and to the music. I think these guys on the ground level need to be congratulated and recognised more than anyone else. MJ (Director 100% Phat) Bryget Chrisfield (Editor Street Press Australia/The Music.Com) Frank Mincone (Previous Manager Obese Retail/Myspherical)
Top 3 Artists to watch in 2015?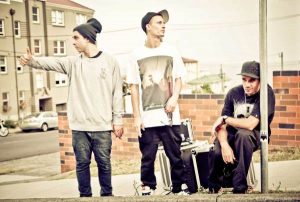 Thundamentals
What's your go-to Karaoke song?
I only sing in the presence of my 3.5 year old son!! But it would probably be Bon Jovi 'Wanted Dead or Alive'. Seriously. How embarrassing.