Tell us about your role as Music Agent at Paradigm Talent Agency, how did you get your start and how long have you been in the position for?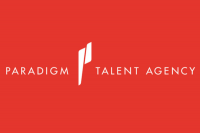 I started as an assistant at Monterey Peninsula Artists in 2001. I was promoted to agent in 2002. In 2005 MPA was acquired by Paradigm. Now, in 2017 I am part of the Paradigm Management committee, and I book my artists, day to day ….every day.
For those who are unfamiliar, tell us about Paradigm Talent Agency. Do you represent any Aussie artists?
The Paradigm team is a group of creative entrepreneurs who help guide the careers of a dynamic roster of talent. We lead with the belief that when the artist's interests are placed front and center, lasting success will follow.
With offices across the US and UK, Paradigm provides global representation to clients in television, live music, motion pictures, theatre, digital, book publishing, content finance, brand partnerships and beyond. Since 1993 the Agency has acquired a variety of complementary companies, always with the goal of providing a broad and evolving range of services to our artists.
I represent Tash Sultana and Middle Kids.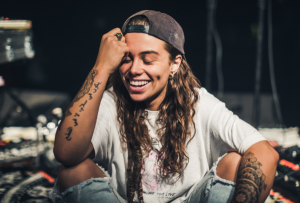 What does your day-to-day entail?
Emails
More Emails
Listening to music
Routing tours
Phone calls
Emails
Gathering holds/ offers
Making the offers better/ more artist friendly
On sales/ pre sales/
More emails
What issues do you feel the North American music industry is currently facing and how do you think these could be changed and improved?
Secondary market ticket sellers and promoter add-ons.
What advice would you give someone wanting to work as a Music Agent?
Love music and love spread sheets as organization is the key to making sure your touring plan is cohesive and correct. Use the phone, emails don't properly convey your passion and belief in your artist. Check your math and always refuse to pay for towels.
Highlights of your career so far?
This is hard to narrow down but I'll say at present….being a part of Sylvan Esso's organic growth in America.
If you could work with one Australian artist that you have yet to work with, which artist would that be?
Big fan of YOU AM I.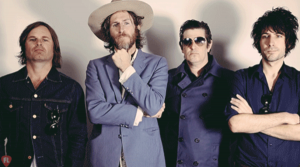 Give us your take on the local NYC music scene, where do you go to see shows and who are some local artists you'd recommend we keep an eye on?
I live in California…when I am in NY… I like to go to Baby's Alright, Bowery Ballroom, The Mercury Lounge. There is a band called The Nude Party I like a lot, that just moved to NYC.
Have you had to overcome any challenges or adversity in your career, and if so, how did you approach them?
Being a lady in the music business is tough at times. Surprise!! …it's a pretty male dominated industry. I just try to mix honesty with conviction when I encounter an "issue".
Who are your role models in the industry whether they be international/American?
Chip Hooper
Dan Weiner
Amy Corbin
Marsha Vlasik
Carole Kinzel
What is your go-to Karaoke song?
Ain't No Sunshine/ Bill Withers