Jennifer, you're a Talent Buyer at Goldenvoice. Tell us your story! Where did you grow up and where do you currently call home?

I live in Los Angeles and grew up in a suburb about 18 miles away called Torrance. After college I floated around with internships at a couple labels and landed at Divine Recordings which was Sharon Osbourne's label. That turned into a full time job for about 2 years before I found myself with Goldenvoice just over eight years ago.
For those who are unfamiliar, tell us about Goldenvoice?
We are a West Coast based promoter under the AEG Presents umbrella.

As Talent Buyer, what does your day-to-day entail?
I book an 800 capacity club along with one offs in Los Angeles and Palm Springs. Offers, offers, offers!
How did you get your start in the music industry and how long have you been with the Goldenvoice team?
I've been with Goldenvoice for just over eight years. I started as a ticketing assistant, then ticketing manager and moved into talent buying just over 4 years ago.
What advice would you give someone wanting to work in the booking realm?
Stay focused & don't be afraid to take risks! Everyone loses money once in a while 😉
Highlights of your career so far?
Booking a Nine Inch Nails warm up show for FYF!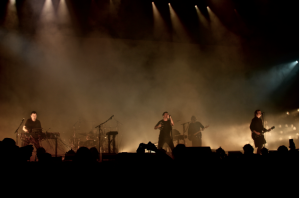 NIN FYF! Photo: Paste Magazine
If you could work with one Australian artist that you have yet to work with, which artist would that be?
Nick Cave ❤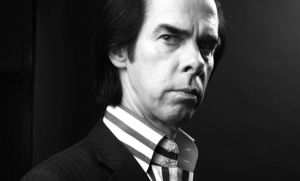 Give us your take on the local LA music scene, where do you go to see shows and who are some local artists you'd recommend we keep an eye on?
Well 99% of the time I am at El Rey but when I have a dark night, I am most excited to make my way to the Fonda Theatre. The roof top patio and show intimacy is what dreams are made of.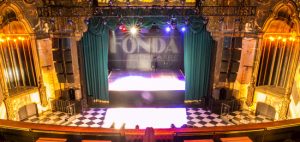 Have you had to overcome any challenges or adversity in your career, and if so, how did you approach them?
I think everyone does at some point in any career path. I always strive to do things with integrity, without compromising who I want to be as a person. Being firm, yet kind has always been my motto in buying.
Who are your role models in the industry, whether they be international/American
All the strong, badass ladies that have paved the road for us to come down.
What is your go-to Karaoke song?
Champagne Supernova – OASIS