What is your role at Native Tongue and how long have you been in the position for?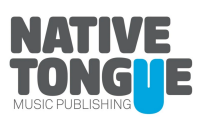 I've been working as a licensing creative at Native Tongue for 6 years now. The bulk of my role comprises of pitching music to clients and facilitating the synchronisation licensing process for the songwriters & music catalogues on our roster.
For those who are unfamiliar, tell us a bit about Native Tongue, what artists do you work with/have you worked with?
Native Tongue is an independent music publisher, established in 2003 with offices in Australia & New Zealand, and a network of partners throughout the world. What initially started as a small family-run operation has burgeoned into a really fruitful and exciting presence in the publishing landscape in Australia & New Zealand. It's been a joy being part of the company as its grown exponentially over the last few years – I feel very lucky to work with a great team, and some incredible songwriters/artists and catalogues.
Getting your head around what publishing is and what publishers actually do can sometimes seem a little perplexing if you're not well acquainted with this sector. It doesn't quite have the immediacy and tangibility of other forward-facing parts of the industry like touring or record labels, however it's incredibly fundamental. Publishing at its heart is about songwriting, and it is the publishers role to manage the body of work created by a songwriter/composer, assist with their career on a holistic level, seek out opportunities for their copyrights, and administer the flow of income arising from their compositions.
We work with a raft of wonderful songwriting talent signed directly to Native Tongue including, Courtney Barnett, The Jezabels, Gin Wigmore, The Drones, Cut Copy, The Waifs, Marlon Williams, Purity Ring, Kingswood,The Amity Affliction & Clairy Browne to name a few. We also manage some unbelievable international catalogues that include the repertoires of Tom Waits, Prince, Elvis Presley, Lorde, Diplo, Rodgers & Hammerstein, Mark Ronson, Daft Punk, Justice, & Roy Orbison.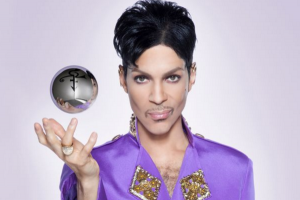 Describe a normal day in the life of Kate Mills.
Checking emails first thing in the morning to get a sense of how my day might look and keep an eye out for any sync requests or clearances that may have come in overnight from the other side of the globe. I'm blessed/cursed to live about 300m from our office here in Collingwood which means I am notoriously "creative" with my start time.
Most of the day is then spent negotiating sync licensing requests with clients & rights holders, facilitating and executing the licensing process, seeking out new opportunities for sync and pitching music from our catalogue accordingly, listening to new music from our songwriters and catalogues & bickering about footy.
How did you get your start in the music industry – what is your story of how you got to where you are today?
I was obsessed with my older brothers record collections as a young kid, and then started playing in punk bands when I was a teen back in Perth. I was very drawn to the DIY/independent ethos & found myself putting on shows, and working with bands just out of necessity. I think I knew from a pretty young age that I wanted to work in this industry and it felt like the way to make that happen was to set about just doing things.
I worked in a great independent record store throughout high school, and ended up going to uni to do a degree in Arts Management. While I was still studying I started working in a management assistant & tour logistics role for Phil Stevens Management & Jarrah Records (John Butler Trio, The Waifs, San Cisco). The fiercely independent approach that Phil & his artists take was super inspiring to me and gave me an all encompassing view of the industry (and how to navigate it with integrity and passion!).
At the age of 24 I did what 90% of young West Australians seem to do: move to Melbourne. It was a total leap of faith and I wasn't even certain I was going to find a job working in music here, but as luck would have it I found myself at Native Tongue within 6 months of arriving, which has been a wonderful fit. It's been such a thrill to develop in the role as the company has grown over the last 6 years, and I find myself being ever-inspired by the team of people here, the vision of the company and the wonderful songwriters we work with.
Were there any skills that you had to develop in your role that you didn't originally think you would need?
Oh-so-many things! I was very green in the publishing world when I started in this role, so I really had to just hit the ground running. It's been important to learn the benefits of gently and objectively putting my specific, well-worn personal tastes aside at times and being able listen to songs and artists with truly open ears – I've been constantly surprised and enriched by listening to music in this way. The industry is anything but static, so it's important to stay curious, keep listening and learning.
Have you got any advice for people wanting to start a career in the music industry?
Don't wait for anyone's permission; just immerse yourself and learn by doing. Value people and relationships. Be discerning; knowing when to say no is an overlooked art form. If you're in the room, you belong there (Imposter Syndrome can be a real bastard!).
Do you feel that higher education is necessary to establish a career within the Australian music industry?
Horses for courses really. Higher education can have its advantages, but there are so many non-traditional routes into this particular industry that I definitely don't think it's a necessity. Experience and relationships are probably the most important things to foster as you're finding your way into the industry. Formal education can certainly complement that, however I don't think it's the only way to go about things.
What tips would you give an artist trying to succeed in Australia? Is there a certain route they should take?
There's no right or wrong way to go about things, and as cliched as it sounds: focus on your craft. Keep creating, and working on whatever it is that you do with diligence and passion. Get so good that you can't be ignored – the groundswell tends to happen organically from there.
Who are your role models in the industry whether they be international/Australia?
The team at Native Tongue inspire me daily with their hard work and vision; the folks over at The Seed do incredible work to enrich our local industry; Kester Sappho (Jarrah Records) is a longstanding inspiration and partner in crime; Jessica Hopper is doing some pretty amazing work advocating for gender equality in the music industry and Courtney Barnett's incredible achievements over the last couple of years are truly something to marvel at.
Top 3 artist you're currently listening to?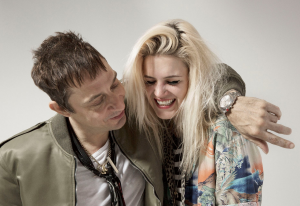 The Kills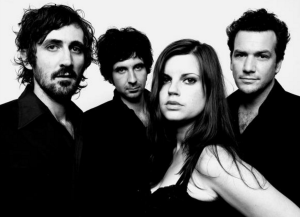 The Drones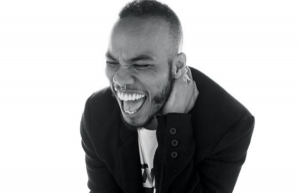 Anderson .Paak
What's your go-to karaoke song?
"Kiss From A Rose" by Seal – who can resist the medieval vocal refrain and opportunity to play air-lute in front of complete strangers?