What is your role at Spotify and how long have you been in the position for?

I'm currently the Managing Director for Spotify Australia and New Zealand. I've been in the role for 3 ½ years, since our national launch.
What is the biggest misconception about Spotify?
I think for many music fans there's still a lot of education needed around streaming – its benefits, the way it revolutionises both your personal listening experience and the future of music in general.
A profound change is happening in music – something that couldn't be foreseen even when we started Spotify. Think of it this way: in the old days, most people discovered music on the radio and built their collections at the record store and then the download store. Today, discovery and collection have converged now that we have instant access to pretty much the entire history of recorded music.
On Spotify music can be heard, saved and shared in seconds. Streaming is the future and I think over the next three years we're going to see a huge shift to the point it becomes the way to enjoy music.
Describe a normal day in the life of Kate Vale.
The best thing about my job is that there is never a "normal day" as such. Each day throws up new challenges. One day I could be meeting with ad agencies and brands, the next working closely with our label partners to ensure that they're getting the most from our service, speaking with press or at conferences and events such as our regular Spotify Sessions.
The office is full of energy – there's a fantastic buzz and drive as we're working at one of the most exciting times in the music industry. The way we're listening to, discovering and sharing music is changing at such a fantastic pace and to be at the centre of that change really drives you on. Outside of work, there are the regular school drop offs, pick-ups and playdates to navigate, spending time with my family, as well as keeping fit (pilates and personal training).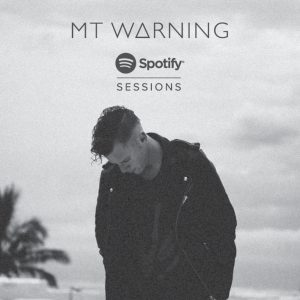 Mt Warning Spotify Sessions
How did you get your start in the music industry? Did you choose to work in music or did it choose you?
I've been in online media for a long time (15+ years) so I'm immensely passionate about all things digital. I was at Google and YouTube for almost a decade in Australia and then went out on my own for about a year. I was helping a former colleague recruit for Spotify and then decided I wanted to apply. I haven't looked back!
Have you got any advice for people wanting to start a career in the industry?
I've always said you should follow your passion so that work is enjoyable. Ensure that the right people are aware of your desire to join them – whether that is in the industry or the companies you are targeting. I've hired many people along the way who've been persistent and passionate!
What issues/potential issues do you think the current Australian music industry face?
Piracy, and more specifically, music piracy, is still a huge issue in Australia. Free, legal alternatives like Spotify have proven that they can have an impact on reducing piracy. However a lot more work is needed in regards to the promotion of these legal alternatives, as well as specific government copyright initiatives and support.
What tips would you give an artist trying to succeed in Australia? Is there a certain route they should take?
Put your music on Spotify! There is no greater platform for people to discover your music and have it listened to and shared at the click of button, all over the world. A total of 2 billion times every month, one of our listeners discovers an artist they've never heard of before through Spotify playlists. That's a heck of a lot of discovery – it's so much easier to get discovered across the world now that it has been in the entire history of music. Again it comes back to talent, passion and persistence – with Spotify here to showcase that talent to the world. I'd encourage artists to check out www.spotifyartists.com.au which is a great starting point on how to get your music on Spotify and how to make the most of the platform.
What does 2015 hold for you and Spotify? Any exciting things that you can tell us about?
2015 is a huge year for us – we've already launched key partnerships with Uber and Playstation, and have rolled out several key product updates – including a much-requested Lyrics feature which karaoke fans are just loving. We also look forward to celebrating three years in Australia & New Zealand at the end of this month.
Probably the biggest news of 2015, quite possibly since we launched, happened just this month with the addition of video and podcasts to Spotify, a new way to discover entertainment with our Now start page as well as a really cool running feature that can fit the beat to your running tempo. We've partnered with the likes of the BBC, Comedy Central, Condé Nast Entertainment, ESPN, Fusion, Maker Studios, NBC, TED and Vice Media, with much more to come. The running feature is rolling out in Australia now with video and podcasts coming soon. It's a breakout moment for Spotify and our users around the world.
Top 3 Artists to watch in 2015?
Gang of Youths, Troye Sivan, and Oscar Key Sung.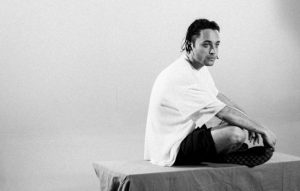 Oscar Key Sung
What advice would you give your 18yo self?
Follow your passion. I'm lucky to have ended up in my dream job, and i credit that with pursuing roles throughout my career that suitably challenged and excited me.
What has been one of the biggest challenges/adversity you've had to overcome and how did you do this?
Probably being made redundant back in 1999. I was in a new city with no family and I had to make it work. It ended up being the best thing that ever happened to me as I managed to get into digital media sales and my career really started from there.
What is your go-to karaoke song?
Killing Me Softly (and painfully).