Katie, you co-own and run the label Barely Dressed Records. In addition to Barely Dressed, you're the General Manager of Look Out Kid Artist management. Tell us your story! How did you get to where you are today?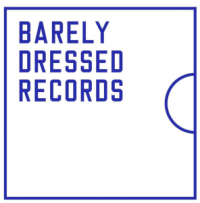 After high school I went straight in to studying law. Towards the end of my degree I had no idea what I wanted to do with it. Having worked late nights in clubs and pubs for years, interning at a corporate law firm seemed so far from what I was suited to. Then some boy I fancied said 'Why don't you do legal stuff for bands. That would be cool". So I did.
I started interning at Media Arts Lawyers – one of the leading music law firms. At the same time I wanted more practical experience in the industry – so I began dabbling in artist management by myself (working with the magnificent Jim Lawrie). I ended up working part time at Media Arts, part time at another management company and I slowly became integrated within the music community. I moved on to work at Studio Legal (under the wonderful Jennifer Tutty), and continued to manage artists.
During that time my partner Nick and I decided to start a record label (literally the worst time in recent history to do so but whatever). Nick was managing Courtney Barnett. It was a super exciting time as her career started to blow up, so I took the opportunity to stop lawyering – and run the business full time. I thought the skills I had learnt thus far could be transferable – not entirely sure if that's the case yet but hey. That's how I got here.
For those who are unfamiliar, tell us a bit about Barely Dressed and Look Out Kid, where are you based and what artists do you work with?
We are based in Collingwood – in a hub with lots of other artist managers and music businesses. It's nice to be around others who inspire and motivate you you can gossip with and complain to.
Look Out Kid is our management company. We currently look after the careers of three incredible artists – Sarah Blasko, Courtney Barnett and Jen Cloher. None of who really need an introduction. Some would say they are the top three artists in the country. And by "some" I mean me.
Barely Dressed Records on the other hand began out of complete necessity. Melbourne band New Gods (with some ex-members of Little Red) put out one of (in my humble opinion but also in many other people's opinions) the greatest albums of all time. It is called 'Beloved' – look it up and listen if you haven't already. Nick and I wanted a copy on vinyl, but the band had only released it for free online. So we asked them if we could put it on vinyl and they said yes. Thus began Barely Dressed – a name we made up to use on the back of the LP cover.
We didn't think the label would grow in to what it is now – an incredible catalogue of some of the country's best songwriters across all genres. I negotiated an international distribution deal and a synch representation deal, so we now have great partners in all territories. From what was initially a lesson in 'how to manufacture vinyl', we now create strategy around releases, market, service, promote, distribute etc. We take real care in everything we do – which allows us to work with some of our favourite artists such as Gold Class, Jess Ribeiro, Jack Ladder – and more recently Hop Along (Philadelphia), Vagabon (New York) and Hana Vu (Los Angeles).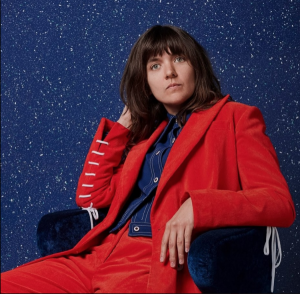 Tell us about your roles, what does your day-to-day entail and how do you juggle your week between the two roles?
I'd say I probably spend 60 -70% of my time on the label – project-managing releases. However, I also do a lot of legal and business development for Look Out Kid. I also have a large part in strategic and creative conversations for our entire artist management roster. It's difficult being spread across two separate businesses like that, but that's just what you have to do when you are still in a growing stage. I've assumed a general management role across the entire business – and am still learning as I go when it comes to managing employees, cash flow, accounting etc – all the scary but important stuff.
What issues do you feel the Australian music industry is currently facing and how do you think these could be changed and improved?
I think the biggest problem our industry continues to face is the centralisation of power within the industry. The Major labels collectively own about 60% of the market share. Whilst we are in a position now where the combined indie sector has a larger market share than each of the individual major labels, it's still abundantly clear that the majors are leveraging their power to get better treatment. In particular, the indies are getting a raw deal vs. the majors in terms of what's promoted on all major streaming services (namely Spotify). It's also worth mentioning that over 90% of Australian content on radio in the past few months is major label aligned. Not sure where that stat came from but basically fuck that. Exactly the same thing is happening in the live music world as well. All our festivals are being absorbed in to major companies.
I think the way we can begin to improve the imbalance is by working on a higher level to fix systemic issues. I currently sit on the board for the Australian Independent Record Labels Association that does a lot of advocacy work in that area. But I think change is also happening with the development of new business models – seeing larger artists move away from label structures and build a team around them to release independently. I think the industry (in particular artist managers and and music companies) need to educate themselves on more innovative ways like this to structure their business and the business of their artists. I know that the newly established Victorian Music Development Office (run by the inimitable Bonnie Dalton) will be focusing a lot on providing professional development opportunities for these types of businesses, so we will hopefully see a continued growth in smart entrepreneurial independent companies.
No doubt we will also see a growth in self-releasing artists contributing to a larger portion of the independent market share in the next few years (probably a good time for us to ditch the label business then…).
Sooo in summary, independent businesses are really important to me – the absolute best music comes from them. They promote a diverse social, cultural and economic community – and that's the industry I want to work in.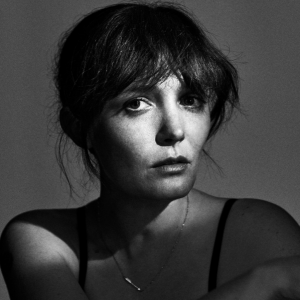 Have you had to overcome any challenges or adversity in your career, and if so, how did you approach them?
Yes, every woman has had to overcome challenges and adversity in their career. I am in a privileged position though – I had a great education and am surrounded by supportive people. Any adversity I have faced is small in comparison to many others.
Having seen a rise in the success for exported Aussie artists of late, Courtney Barnett being one of them, in your opinion, when would you recommend an artist factor in overseas touring? And what advice would you give those artists trying to crack the overseas market?
I think you just need to look at the data (ITS ALL ABOUT THE DATA!? lol). Go where you are seeing people listen to your music. Also if a bunch of labels from the UK want to sign your band, go to the UK and play a show. I'm probably making that sound way too simple though, it's very expensive.
Don't go play at SXSW with no plan or team in place. It's a waste of money and time IMO. You can do so much work from here to develop an audience before you do that i.e. work PR, hustle label contacts, find agents – all before ever leaving Australia. Means your chances are way better. And by then you have also played a thousand shows – Australian bands are match-fit when they go overseas.
Someone told me recently that it's only ever Australians that say 'go overseas'. Maybe because we are the ones that have to literally cross a lot of seas to get anywhere. I thought everyone said it…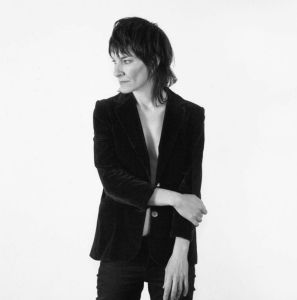 Were there any skills that you had to develop that you didn't originally think you'd need?
Marketing. I'd love to be a trained marketing expert. I'd swap the law degree for one in marketing any day honestly.
Does the reality of your job match up to what you thought it would be? What are the differences if they exist?
When working in a small business you have to do some pretty shit kicker-y tasks. I think that's the worst part. You can spend a whole day sending emails and at the end of it feel like you achieved so very little. Also those days don't really stimulate me, but it has to be done. I enjoy the opportunity now to turn my emails off and write an agreement; something with a tangible outcome that you can touch. I sat, I thought, I wrote a logical thing – that's nice and satisfying. Not all days are.
I get to travel a lot though so I will never complain. Cause that part is really fun and exciting and I am very lucky to be able to do that.
Give us your take on the local Melbourne music scene, who are some local artists you'd recommend we keep an eye on?
Huntly. They make 'doof you can cry to' and it's awesome. They have a new album coming out soon and it's really good. LOVE them.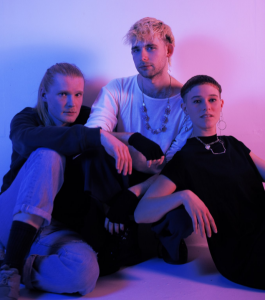 Huntly
If you could work with an artist that you have yet to work with, which artist would that be?
Adele. I'm not stupid – I want to buy a house one day.
Who are your role models in the industry?
Alison Wenham (who runs WIN). A legend of the independent music community.
I guess role model implies that you kind of know them or have a relationship with them – I don't. I've only met her once or twice but every time I see her speak I get inspired.
When I was trying to get my foot in the door – a handful of people like Linda Bosidis, Chris Maund and countless others always gave me time. They would answer my emails or have coffee with me – and no doubt they were extremely busy. I now know what taking an hour out of your day to do that for people actually means.
A lot of respect to anyone in the industry that keeps the door open and helps new players.
What is your go-to Karaoke song?
Billy Joel – Piano Man. Or anything from Les Miserables. Not that they have that on karaoke machines (but if they do somewhere please DM me).