What is your role at inthemix and how long have you been in the position for?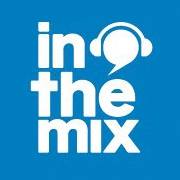 I'm the Editor and have been in that role for close to a year. Before that I was inthemix's Deputy Editor for about two years and when I started at the company in late 2011, I was the Editorial Coordinator.
For those who are unfamiliar, tell us a bit about inthemix, what artists do you work with/have you worked with?
inthemix is Australia's biggest dance music website and has been around since 2000, evolving over that time from a community site with an unwieldy forum to the news and features source it is today.
The work we do with artists ranges from interviews to more hands on stuff like touring Ajax and Tiga around the country or throwing house parties with Eric Prydz and Swedish House Mafia. It feels like we have interviewed just about every act in dance music at least once over the last fifteen years and some three, four or five times. We have a history of partnering with festivals and promoters so generally speaking, we always do some kind of press with the big international DJs when they come to town.
ITM's parent company Junkee Media also puts on the Electronic Music Conference (EMC) in December each year, which artists like Diplo, Tiesto, Armin van Buuren, Flume and Carl Cox have spoken at.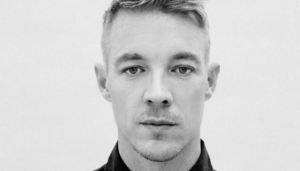 Diplo
Describe a normal day in the life of Katie Cunningham.
First order of business is always reading and replying to emails that have come in overnight and wading through the hundreds of press releases that come in from Europe, the UK and the US. Then Junkee has an editorial meeting every morning at 9.45am where all of the writers pitch stories, discuss angles and update everyone else with what they're working on.
After that my focus is getting content on the site – I'll usually write a couple of news pieces, have lunch, come back and write one or two more. The afternoons is when I try to work on bigger picture stuff like writing features or planning content, though if I'm busy and get caught up it doesn't always happen. In between that is regular chatting with publicists, labels and promoters about stories, talking to writers, attending a meeting or two, and lots of refreshing SoundCloud.
How did you get your start in the music industry – what is your story of how you got to where you are today?
When I was at uni I signed up to be a contributor with inthemix and began submitting event reviews for shows that were on in (my hometown) Canberra. I used those reviews as writing samples and hit up the local street press, BMA Mag, to ask if I could write for them. They said yes and so I spent a year writing as much as I could for both publications – then a junior role came up at inthemix and the editors at the time suggested I applied for it. I did and, miraculously, they hired me. Four years later I'm still here, though in a different role to what I started off in.
Were there any skills that you had to develop in your role that you didn't originally think you would need?
More and more, writing for an online publication is about so much more than just words. You need to be across all forms of media and "content creation" – that means coming up with concepts for videos, editing images (and sometimes taking photos yourself), briefing graphic designers, working with audio equipment, understanding social media, improving user experience, engaging with web analytics and on, and on, and on.
Have you got any advice for people wanting to start a career in the music industry?
If you want to be a writer, start writing! Hit up the smaller blogs and streetpress-type publications to see if you can write for them. If they say no, start a WordPress site and start uploading your work there. Even if no one reads it, you need to be able to prove that you take initiative and that you know what's up in your genre of choice – plus the more you write about music, the better you will get at it. We wouldn't consider someone for a junior writing role who didn't already have music writing examples to show.
My more general advice to anyone who wants to work in music is to be nice and act professional. I've seen a lot of people who are just starting out in the industry get sassy on social media and insult other people's work or taste in music, or complain about being passed over for opportunities. Half of this job is relationships and if you've burnt a bunch of bridges before you even start out, you won't get far – especially given how small the Australian industry is. Work hard, stay humble and treat people right and they will want to help you out.
Do you feel that higher education is necessary to establish a career within the Australian music industry?
Do most music industry employers care if you have a degree? No. But will uni give you skills that will be beneficial to you at work? I think so. It's true that most of what you need in this job can be learnt on the ground, but the most organised, on-the-ball people I know all learnt how to stay on top of shit when they were balancing study, part time work, side hustles and going out.
What tips would you give an artist trying to succeed in Australia? Is there a certain route they should take?
I definitely don't have all the answers but I can offer a few practical tips. One super obvious but often neglected first step is to get a good press shot, please, for the love of god. Firstly because it makes it that much harder for editors to feature you when they can't even find a photo of you to use and secondly because Facebook rules everything around us these days and a good, striking photo is a lot more likely to stop someone who is idly scrolling and get them to check out your music than a blurry, dark photo of you DJing with your head down.
Probably the best thing any new artist can do for themselves is get a good manager – make it someone who already works in the industry, because they'll know how to get you shows and get you in the right people's faces. If you don't know how to get a manager, find out who looks after the local acts you like, drop them a line with your music and see if they want to take the conversation further.
If you don't have a manager, take your tracks into FBi demo days, send them to blogs or put them on triple j Unearthed – even if you think it's the style of music triple j wouldn't normally touch, what have you got to lose? Take advantage of any platform that can help get your music out there.
What issues do you feel the Australian music industry is currently facing and how do you think these could be changed and improved?
It's no secret that lockouts have had a huge effect on the industry, not just for clubs but everyone whose work revolves around late night music. The issues there have been well documented already so I won't go into them here.
I'm also concerned about what losing the two major dance festivals – Stereosonic and Future Music – will mean for Australia moving forward. No doubt we'll see less international dance acts come to Australia, which means less opportunities for local artists to get noticed by tastemakers. Look at What So Not – he met Skrillex and HARD head Gary Richards on Australian festival tours, they took him under their wing and are part of the reason he blew up in the States. It also means locals won't get to support those artists on sideshows and no sideshows means local clubs and promoters miss out on revenue Sydney needs more than ever right now. And as a fan, those festival weeks when there was a million things going on and shows on every night were the most exciting times of the year for me.
Then there's SoundCloud, which has been fucked pretty royally lately. If it gets to the point where it's no longer a worthwhile platform for producers to put their music on that would be of huge detriment to the industry – it's how I find half of the music I like.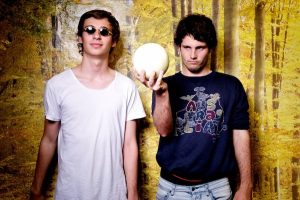 Whatsonot
Who are your role models in the industry whether they be international/Australia?
It's hard to go past Jessica Hopper as setting the standard for smart music writing, but my personal mentor has and will always be Jack Tregoning, who was Editor at inthemix when I started before going on to Beatport.
If you could go back in time and experience one music moment what would it be?
This is so very small scale but in 2009, not long after their EP came out, The Middle East played at a tiny cafe in Canberra called The Front that could fit about 50 people inside. A bunch of my friends went but I didn't for some reason and by all accounts it was a brilliant show, really delicate music in the most intimate of spaces (and they were still playing Blood at the time). I don't think I'll ever stop kicking myself for missing it. At the other end of the spectrum, I wish I had been there for the madness of Daft Punk's Alive '07 tour.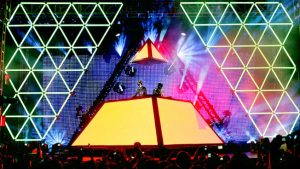 Daft Punk's 2007 World Tour
What's your go-to karaoke song?
I'd be lying if I said it was anything other than You Belong With Me by Taylor Swift.